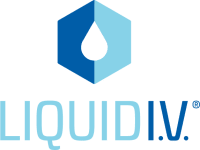 Liquid I.V.
Liquid I.V. is a wellness company based in Los Angeles, CA, created to fuel life's adventures. The product line features great-tasting, non-GMO electrolyte drink mixes made in the USA utilizing Cellular Transport Technology (CTT)® to enhance rapid absorption of water and other key ingredients into the body. As a purpose-driven brand, giving back is at the core of Liquid I.V.'s DNA, to date we've donated over 36 million servings to people in need around the globe. We are committed to donating a total of 150 million servings over the next 10 years.
Liquid I.V. is available online and in-store at retailers across the United States. The Hydration Multiplier, Liquid I.V.'s hero product, is available in a variety of core flavors including Lemon Lime, Strawberry, Concord Grape, Golden Cherry, Passion Fruit, and more. To learn more, visit www.liquid-iv.com and follow @liquidiv on Instagram, TikTok, Facebook, and Twitter.
Connect With Liquid I.V.