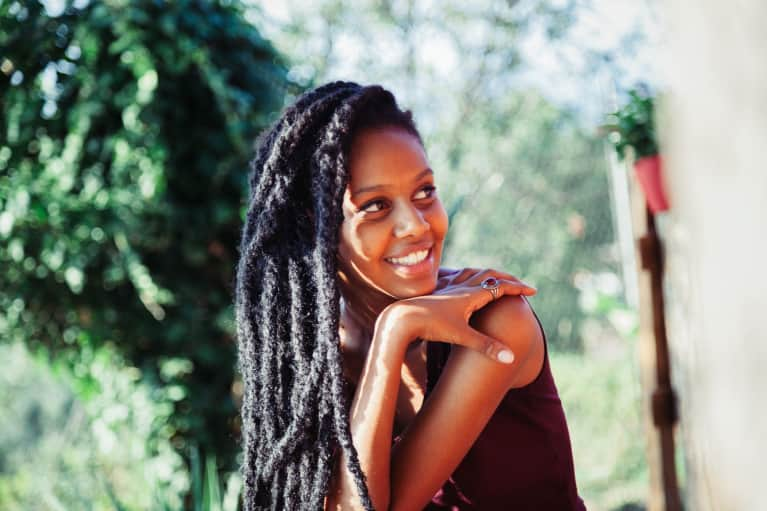 Let's be honest, travel doesn't always live up to our romantic expectations. Long days, unfamiliar food, too much sun, and time changes can leave our body dehydrated, our digestion totally out of whack, and our skin as dry as a desert.
So what can we do if we love to travel but also want to prioritize our health? It's all about planning ahead and taking proactive steps to fight off those unpleasant symptoms that threaten to sabotage our globe-trotting. Here are four ways to up your self-care and protect your body for your next trip:
Dehydration is SUPER common when we're traveling by air, land, or sea. And many people don't know that the air on planes is actually super dry (only 5 to 12 percent humidity). As tempting as it might be, this is NOT the time to turn to sugary drinks or juices. Luckily, there's one thing you can add to your wellness regimen that will kick your hydration into gear: Liquid I.V. is a new breakthrough hydration powder that utilizes the science of Cellular Transport Technology (CTT) to deliver water and other key nutrients directly to your bloodstream for optimal hydration.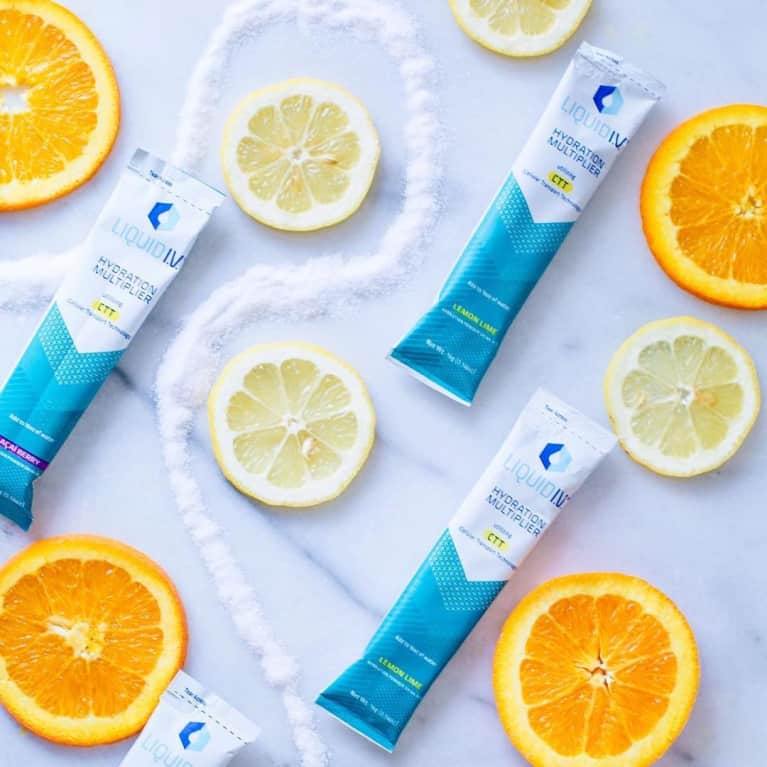 Travel can do a number on your skin. You're likely to be spending more time in the sun, but a lot of the damage to your skin has to do with dehydration, which can lead to premature aging, wrinkles, and flaking (No, thank you!). And while you can stock up on all the topical creams and oils you want, the best way to hydrate the skin is from the inside out. Mixing one Liquid I.V. Hydration Multiplier packet into a glass of water provides the same hydration to your body as drinking two to three bottles of plain water! This will help protect your precious skin cells so you come back from your vacation feeling younger than when you left.
3. Be proactive about digestion issues.
It's super common for things to get a little sluggish when you're not in your normal environment, exposed to the many stressors that come with travel and left with little to no time to keep up with your normal exercise routine. Staying hydrated will keep things moving and regular and give the body the hydration it needs to adapt to long days or hours on a plane.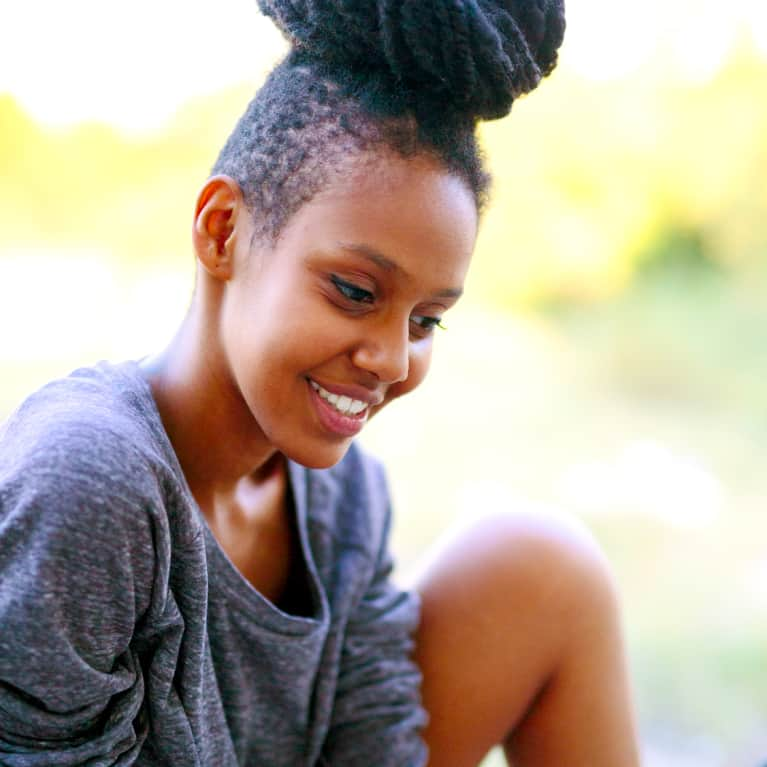 Above all else, travel can make us REALLY tired and jet lagged. Liquid I.V. has five essential vitamins—like B and C vitamins, potassium, and mineral salt—that will give your body and immune system a little extra boost. The best part? They come in convenient travel-size packets that you can throw in your suitcase or purse without another thought. Now the only question left is: What country are we exploring next?
Click here to receive 20 percent off Liquid I.V. with code MBG20 through November 30.