paid content
 for

Your Guide To Summer Reading: What You Need & What To Read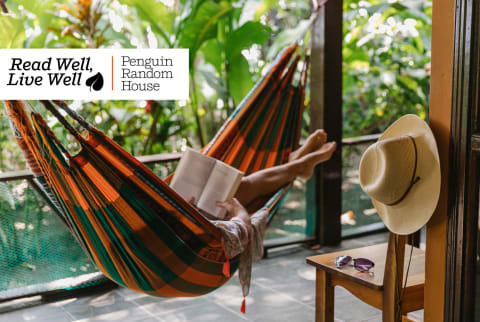 Image by Raymond Forbes Photography / Stocksy
July 16, 2021
Wellness lovers are always in search of the products and practices that invoke the infamous "best self." I personally believe that our best selves come right to the surface behind the pages of a phenomenal book (ideally with a cold drink in hand, beside a turquoise body of water). Because when we're reading, the body relaxes, our imagination takes over, and we're blissfully in the moment. Who doesn't want more of that this summer?
As summer reading season is officially upon us, we are reminded that reading is one of the best ways to pass time. Not only because it benefits our brain but because it's quintessentially fun. This summer, perhaps more than ever, we have every reason to read our way to wellness, one leisurely page at a time. And this guide, with the latest titles by Penguin Random House and tips for the perfect reading sesh, will get you there:
Advertisement
This ad is displayed using third party content and we do not control its accessibility features.
1.
Carve out reading time.
Reading is an occasion. At least, it is for your brain. So why not treat it as such? Instead of just squeezing in a few pages before you fall asleep, take an hour in the afternoon to only read. As if it were a coffee date with a friend or a workout—show up to your reading session on time and maybe even schedule it in your calendar. A full hour of just reading—as soon as you settle in with your book, you'll realize what a luxury that is.
Settle in with this twisty mystery:
Nothing kicks off summer reading quite like a riveting murder mystery. Dead Dead Girls, by debut author Nekesa Afia, is the first in a mystery series set during the Harlem Renaissance. Thrills, twists, and a sensational revival of 1920s Harlem put this read at the top of the list.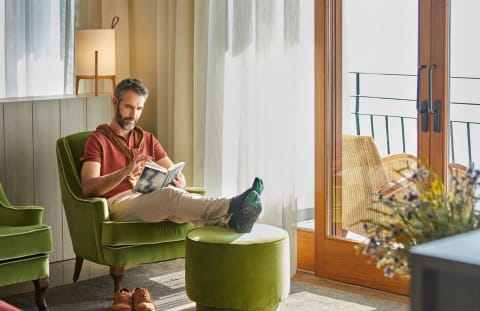 Image by alto images / Stocksy
Advertisement
This ad is displayed using third party content and we do not control its accessibility features.
2.
Create a blissful reading space.
Hopefully, this goes without saying, but if you can get to a beach with your book—do that. If saltwater and sand aren't available, simply get extra intentional about where you're reading. I love to take a portable hammock to the park and tie it under some shady trees. But an extra-large blanket sprawled out in the backyard, or a lounge chair by the pool, feels just as enchanting. There's something special about reading outdoors, but if the day calls for air conditioning: Find a window, some extra pillows, and kick back.
Take this novel to your reading space:
In the highly regarded coming-of-age story Gold Diggers, by Sanjena Sathian, protagonist Neil Narayan juggles the expectations of his Asian American family, classic pressures of the American Dream, and a growing interest in his neighbor, Anita, the beneficiary of an ancient potion made from stolen gold. This brilliant novel balances magical realism with a closer look at immigrant identity, community, and ambition.
3.
Turn off the distractions.
Take it from me. If you settle into the lawn chair with your book and your phone—you'll find yourself scrolling Instagram with no idea how it happened. Reading is your chance to escape screens for a while. Do your best to read in a room where there's no temptation from a computer or television screen. If you can read out in nature—even better. Switch your phone to airplane mode, or better yet, leave it inside or in another room. Think of your reading time as a sanctuary. Once you eliminate distractions, you'll be amazed by how deeply you can drop into your reading.
Fewer notifications, more noir:
Those who swoon for a good noir, look no further. Velvet Was the Night, by Silvia Moreno-Garcia, fulfills all edgy expectations with this plot, featuring a daydreaming secretary, a lonesome enforcer, and the mystery of a missing woman they're both desperate to find. It's set in Mexico City circa 1970, and you'll have no problem carving out time for this velvety historical novel.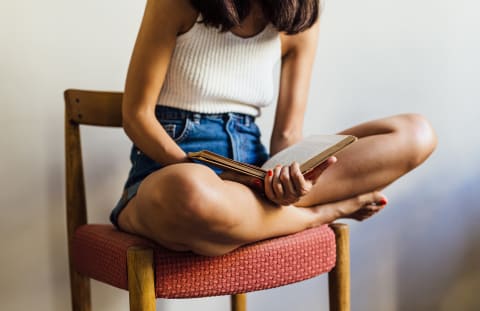 Image by Marc Bordons / Stocksy
Advertisement
This ad is displayed using third party content and we do not control its accessibility features.
Reading is all about engaging our senses through the imagination. That starts with our ability to see words on the page... So make sure you have adequate lighting for your reading session, like the bright sun or an overhead lamp. If you're sensitive to sound, pick a quiet place to read or use a white noise app to drown out surrounding sounds. Make sure you've got something refreshing to sip on nearby—like fruit-infused water, a cool kombucha, or a cup of tea. And because snacks make everything better: Grab a bowl of trail mix, or (pro-tip) anything that won't leave grease marks on your pages.
Enliven your imagination with poetry:
Speaking of the senses, nothing gets us fully stimulated like a great poetry collection. Black Girl, Call Home by Jasmine Mans, explores important themes of race, feminism, and queer identity. Through the art of language and moving vulnerability, Mans guides us toward a deeper understanding of truth, belonging, and healing.
We all fantasize about "snuggling up" with a good book for a reason. At its essence, reading is cozy. The more comfortable we are, the easier it is to lose ourselves for a while in someone else's narrative. Slip into some loose and light reading clothes. Add pillows or blankets where your body craves a little cushioning. Reading is about healthy escape, and your comfortability is the portal.
Escape with this novel:
Written by Nobel laureate Kazuo Ishiguro, Klara and the Sun tells a unique story about Klara, an "Artificial Friend" who observes the behavior of those who come to browse in the store where she resides. As she awaits someone to choose her, Ishiguro prompts us to think about life, mortality, and what love means.
Other recommendations for your summer reading list:
Set intentions for summer reading.
I know that feeling all too well: so many books, so little time. We all want to read more... But how do we make it happen? Like anything, setting an intention can provide some gentle motivation. Start by checking out Today's Top Books by Penguin Random House, or refer to this guide, and pick a number of books to read that feels realistic. Buy them ahead of time, or grab them at your local library, and stack them on your nightstand. Every time they catch your eye, remember they encompass worlds waiting to be explored, and summertime is your excuse to dive in.
Check out why we're viewing reading as a form of wellness, and stay tuned for ideas on starting your own book club!
Advertisement
This ad is displayed using third party content and we do not control its accessibility features.
Devon Barrow
Branded Content Editor
Devon Barrow is a Branded Content Editor at mindbodygreen. She received her degree from the University of Colorado. When she's away from her desk, Devon is teaching yoga, writing poetry, meditating, and traveling the world. She's based in Boulder, Colorado.
Devon's first book, Earth Women, is coming soon. To learn more, join the mailing list, and receive updates, head to www.devonbarrowwriting.com.