Close Banner
Advertisement
This ad is displayed using third party content and we do not control its accessibility features.
paid content
 for

The Workout That Made My Jet Lag Disappear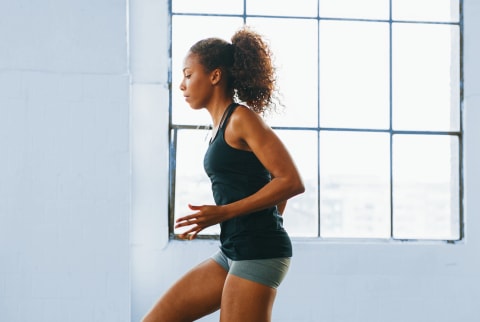 As mindbodygreen sees it, traveling is a wellness practice. Nothing helps us expand our empathy for others and deepen appreciation for the planet like getting outside of our comfort zones and building connections with people in new places. But getting far from it all means getting far outside of our time zone, and nothing puts a damper on a once-in-a-lifetime trip like sleepwalking through it.
Dana McCaw, Equinox's creative manager for group fitness, knows a thing or two not only about jet lag's biology but about how to beat it. That's why Delta Air Lines—inspired by their new jet-lag-fighting Airbus A350 aircraft—and Equinox teamed up to create Sweatlag. And it's more than just a clever name—Sweatlag is a revolutionary new fitness program developed by the travel and fitness powerhouses that's available for free online through the remainder of the year. The science-supported workout is designed to help travelers bounce back immediately after a long-haul flight. Here's how.
McCaw cut through the fitness fiction to develop a workout that suits everyone's needs. "We know that a 15-minute bout of sustained low-moderate-intensity exercise offers health benefits (such as improved energy, mood, and productivity), so the idea that the workout has to be 45 minutes or an hour is a myth," says McCaw. That's why Sweatlag classes could range from 15 minutes on Sweatlag.com to 45 minutes for an in-club class—both options get you sweating without ever spiking into high-intensity zones. McCaw explains the rationale, "Due to the increased recovery time a high-intensity interval training workout demands, it's best for your first workout post-flight to focus on mobility, neuromuscular adaptation, and cardio-respiratory conditioning."
In addition to solid science, McCaw tested her workout firsthand. After a 10-hour flight to Amsterdam with a 1-year-old in tow, McCaw says, "I grabbed a towel and found some grass overlooking the river and reminded myself of one of my favorite motivational tags: 'I'm sorry I worked out, said no one ever!'" The results were a European vacation uninterrupted by exhaustion.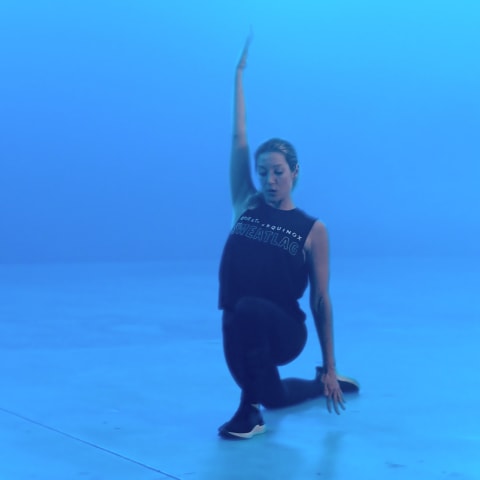 Who else road-tested this workout? This mbg editor—yours truly. By taking 13-hour flights to and from Shanghai on Delta's new flagship A350 aircraft, I took Delta and Equinox's Sweatlag program to the limit. Flying in Delta's Premium Select cabin, I started my journey with a leg up—literally. The Delta Premium Select seats really recline and are outfitted with foot rests that help you get seriously cozy. Not to mention they come with Malin+Goetz Travel Essentials, a plush Westin blanket, and noise-canceling headphones. Thanks to LED lighting and other jet-lag-fighting amenities, my body didn't feel like I'd just spent over half a day up in the air.
Once my final flight touched down in the states, I hit the gym, which was full of other recent flyers looking surprisingly peppy. For any lagging, our instructor Toby turned up the motivation, using positivity and an extra-wide smile to help us fly through our workout. Blue lights inspired by Delta's A350 aircraft throughout the studio helped adjust our circadian rhythms, and thoughtful warm-ups and cool-downs glided us through transitions. Having endured two 15-hour time changes in one week, I walked out of Equinox feeling shockingly balanced.
With the right wings and the right workout, the world is your oyster. Be free and expand your wellness through travel—no jet lag required.
Sweat out your jet lag anywhere in the world by following the workout at Sweatlag.com.
As a SkyMiles® Member, you can enjoy a limited-time offer for a complimentary week of club membership and a training assessment—plus, if you decide to join Equinox, the initiation fee will be waived.
Offer for seven-day complimentary membership and waived initiation fee are both valid through 12/31/18 and redeemable at any Equinox Fitness Club (Sports Clubs excluded). Must be 18 or older and sign Equinox's standard waivers and, if applicable, membership agreement to redeem. Offer is provided "as is" and is nontransferable and has no cash value or equivalent. Former Equinox members whose membership was terminated by Equinox are not eligible to redeem this offer.
More On This Topic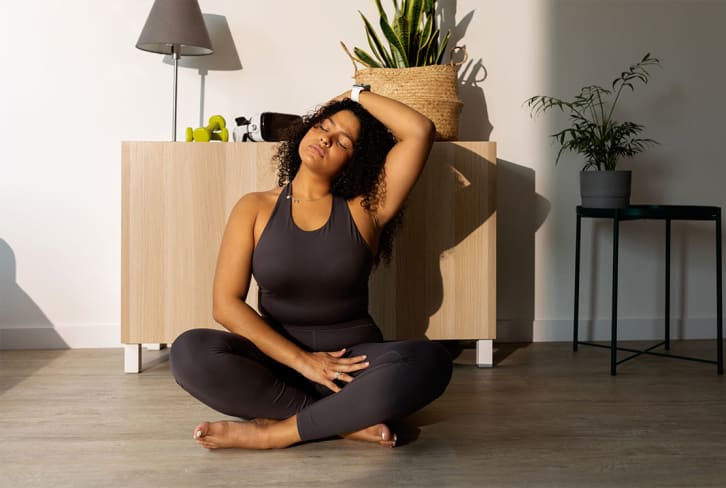 more Movement
Advertisement
This ad is displayed using third party content and we do not control its accessibility features.
Advertisement
This ad is displayed using third party content and we do not control its accessibility features.