Why The Future Of Fitness Is All About Inclusivity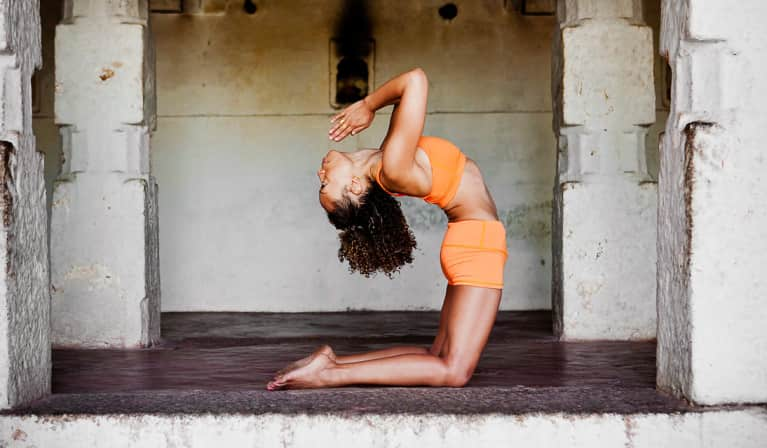 Our editors have independently chosen the products listed on this page. If you purchase something mentioned in this article, we may
earn a small commission
.
On September 8, the world's top health and wellness leaders will gather in the sweeping mountains of Arizona for mbg's revitalize to discuss the current state of the pillars of wellness—fitness, food, functional medicine, and more. Fitness will be front and center as world-renowned yogi Caley Alyssa teaches an invigorating, soul-satisfying yoga class against the glowing backdrop of Dove Mountain, while prominent personal trainer and TMAC Fitness founder Todd McCullough will get your heart rate up and the endorphins flowing with his one-of-kind workout—and those are just a few of the planned activities.
Esteemed ESPN writer and What Made Maddy Run author Kate Fagan will open up about mental illness in college athletes and what part technology plays in that, while founder and CEO of FocusMotion Cavan Canavan and co-founder and CEO of Halo Neuroscience Daniel Chao will discuss the future of fitness tech.
We know slow fitness and recovery are having a huge moment right now, but when it comes to movement, what's next? Will exercise become more ingrained in school curricula? Are digital classes on the rise? Will fitness become a more spiritual experience? Here's what some of this year's revitalize attendees have to say.
Taking the exclusivity out of fitness.
Jules Hunt, revitalize attendee, RYT 200, and founder of the super-popular wellness blog Om & the City, thinks fitness is about to get a lot more inclusive. "I think we'll see a rise in quality fitness apps, online classes, and e-books," she says. "While the in-person connection of studio classes is incomparable, I love the worldwide accessibility of digital classes. Fitness doesn't have to be a luxury—absolutely anyone can reach their goals no matter their schedule or where they are in the world."
Krista Stryker, HIIT instructor and 12-Minute Athlete founder, agrees. "I think it's going in a very positive direction, where people of all ages are realizing that it's never too late to get fit and adopt a healthy, active lifestyle," she says. "I'm also seeing more and more of an emphasis on strength and feeling good in your own body versus the old focus on only appearance, as well as a focus on functional fitness that helps you move better in everyday life. Lastly, I think that more and more people will ditch the stuffy gym and the treadmill/elliptical machine in order for more fun and satisfying workouts—things like aerial silks, rock climbing, dance, gymnastics, even club sports. There are more and more opportunities out there for activities that feel more like play than fitness but still get you a good workout!"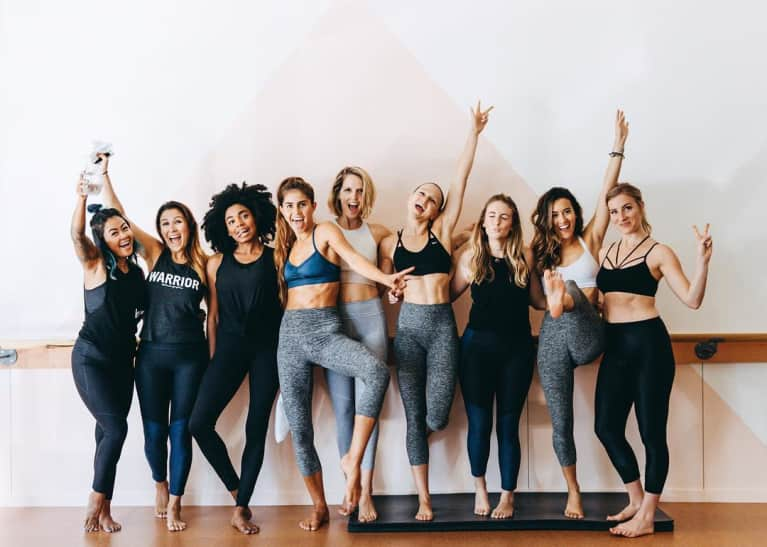 Fitness as a spiritual experience.
The days of exercising solely for the purpose of torching calories are long gone—and Jordan Younger, RYT 500 and the face behind The Balanced Blonde, thinks spirituality is about to have a huge moment in the fitness space. "I think that the future of fitness is going to be rooted much more in spirituality and an overall mind-body-soul wellness versus the craze of high-intensity or cardio workouts alone," she explains. "I really see fitness moving in that direction, and I am so excited about it! It's not about giving up the high intensity but rather adding a healthy mix of exercise into your life that is a balance for your hormones, your body, and your soul."
According to TMAC Fitness founder and mbg class instructor Todd McCullough, there's already been a serious message shift—and that will only continue. "The message has already started to shift from 'lose 10 pounds' and 'buy this pill' to focusing on 'the feeling' of a great workout. If we can get people to focus on the empowering feeling of a great workout, momentum builds, healthier eating habits form, and working out no longer is a chore but rather an opportunity to tap into a positive mindset. And if you ask me, the winner in the fitness game will be the company that can harvest community. Gyms and studios will move to more of a hub, a place where people come to sweat, eat healthy meals, bring their laptops to work."
CrossFit Games athlete Julie Foucher agrees. "I think the future of fitness is increasingly communal and integrated into our daily lives. More environments and communities will exist where movement is the norm rather than the exception—workplaces, schools, neighborhoods, churches, etc.," she says. "In these environments, movement will be incorporated regularly in small bursts throughout the day, and will not only be reserved for those who attend 60-minute classes. Imagine an office where everyone stops to do a midmorning stretch together, or a school where kids do a set of burpees every hour. Movement helps us to connect, and fitness is contagious. The more we can move together in our communities, the more others will join us, and the healthier we will all become."
Ingraining healthy habits early on.
Ironman champion Meredith Kessler, who will be giving a talk at revitalize this year, thinks there will be a larger focus on developing healthy habits early in life. "As most of us have learned, if we try to develop habits or functions later in life, they are a lot harder to learn and stick with as time goes on," she says. "For example, if you skied or swam a lot as a child and learned the proper techniques, these skills will be stuck with you for the rest of your life. The same is true with fitness. If children are educated and the healthy lifestyle principles put to use at a young age, they will be more inclined to follow through on this as an adult. This will ensure the future of fitness and the value of continuing to move your body will endure the test of time."
Olympic medalist Caroline Burckle thinks the future of fitness will be a lot more simple than it's been in recent years. "In my personal opinion, the future of fitness is going to be a blend of slowing down to speed up," she says. "What I mean by this is that taking a more foundational approach and getting back to basics. Slow, controlled, and specific to each body and what each body typically needs! This could mean higher prices to individualize, but hey—if it works, it works."
Want to watch revitalize live? Get all the details here. And if you have any questions about the future of food you'd like answered, we want to hear them! Get in touch at editors@mindbodygreen.com.