When To Leave A Relationship Or Make It Work, From A Therapist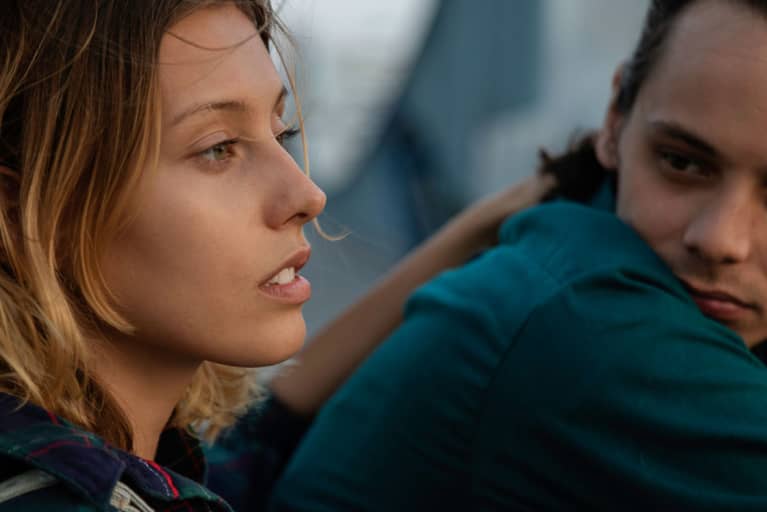 When it comes to relationships, we all have individual deal-breakers. Rejecting specific quirks can vary from person to person, but psychotherapist Megan Bruneau helps us determine, more generally, when to leave a relationship or make it work.
If you're feeling resistance toward a relationship, try to decide "Is [this] coming from a place of ego or self-respect?" Bruneau said during an interview for the mindbodygreen podcast.
She's referring to a spiritual, internal sense of ego. This might include being triggered by abandonment issues, not feeling good enough for your partner, or the fear of being seen. While vulnerability is a necessary element in any relationship, it can often be uncomfortable.
"As much as relationships are really beautiful and we all yearn to be in them, for the most part," she said. "They're also deeply uncomfortable and deeply challenging." That discomfort can keep us from committing or even trying.
You need to possess a certain level of self-awareness to decide: Is your avoidance in response to ego, or is it out of self-respect?
What if I'm not self-aware?
That's fair. When you're in a relationship, it's hard to see things clearly, acknowledged Bruneau. One way to step outside of the relationship, she suggests, is to imagine a friend or loved one dating your partner. Would you be concerned about that friend and encourage them to leave the relationship?
Getting support and consultations can also be helpful if you seek out the right people and take their advice sparingly, said Bruneau.
"Of course it's important to externalize and get opinions from others, she said, "but at the end of the day, no one knows the answer to that question except for you."
Though admittedly not an expert, mbg co-founder Jason Wachob has been married for 10 years and offered his advice on recognizing warning signs. Life is beautiful, he said, but it can also be challenging. If an early relationship is already difficult, without inevitable obstacles like death and disease affecting it yet, chances are the relationship won't last.
"I don't believe everything should be easy," Wachob said, "but there needs to be some level of ease because when push comes to shove...if the relationship is not on solid ground, it will unravel quickly."
A partnership is about hearing and meeting each other's needs, agreed Bruneau, "even if it means compromising your own." If your partner has a grandiose sense of self-importance or constantly invalidates your feelings, chances are he or she might be a narcissist.
If you do decide to leave an unhealthy relationship, this guide can help you get through a breakup in the healthiest way possible.