The 10 Anxiety-Eliminating Products I Never Travel Without
Contributing Food Editor
By Liz Moody
Contributing Food Editor
Liz Moody is a food editor, recipe developer and green smoothie enthusiast. She received her creative writing and psychology degree from The University of California, Berkeley. Moody is the author of two cookbooks: Healthier Together and Glow Pops and the host of the Healthier Together podcast.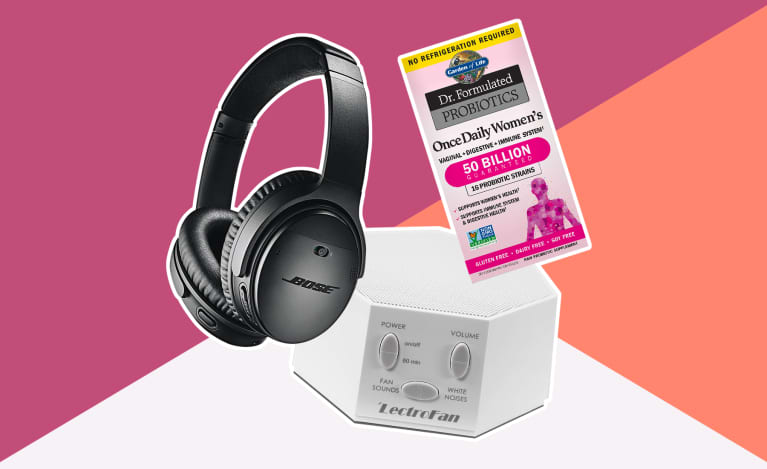 Our editors have independently chosen the products listed on this page. If you purchase something mentioned in this article, we may
earn a small commission
.
There are two core and often conflicting tenets of my anxiety: I'm a person who loves to travel, and I'm a person
who suffers from anxiety
. Luckily, in my six-plus years spent traversing South America, Africa, and Europe, I've tried just about every product in the book and narrowed down a few that make a huge difference in assuaging travel anxiety. Pack these in your carry-on and trust that you'll be able to keep calm, no matter what crowded train or thin-walled hotel room you find yourself in.
Host Defense Comprehensive Immune Support Mushroom Complex
These were recommended to me by my friend after she spent six months on a country-crossing book tour, sleeping in a new hotel room every night and shaking thousands of hands. "For the first three months, I was constantly sick," she said, "then I started taking these and didn't get sick once." The capsules contain 17 types of therapeutic mushrooms selected by founder Paul Stamets, D.Sc, one of the world's leading mycologists. I take two every morning the week leading up to my travel and on the trip, and they've completely prevented me from getting sick—but more importantly, they assuage the anxieties about getting sick that permeate my brain pre- and during travel. Comprehensive Immune Support Mushroom Complex, Host Defense ($16.09 for 30 capsules)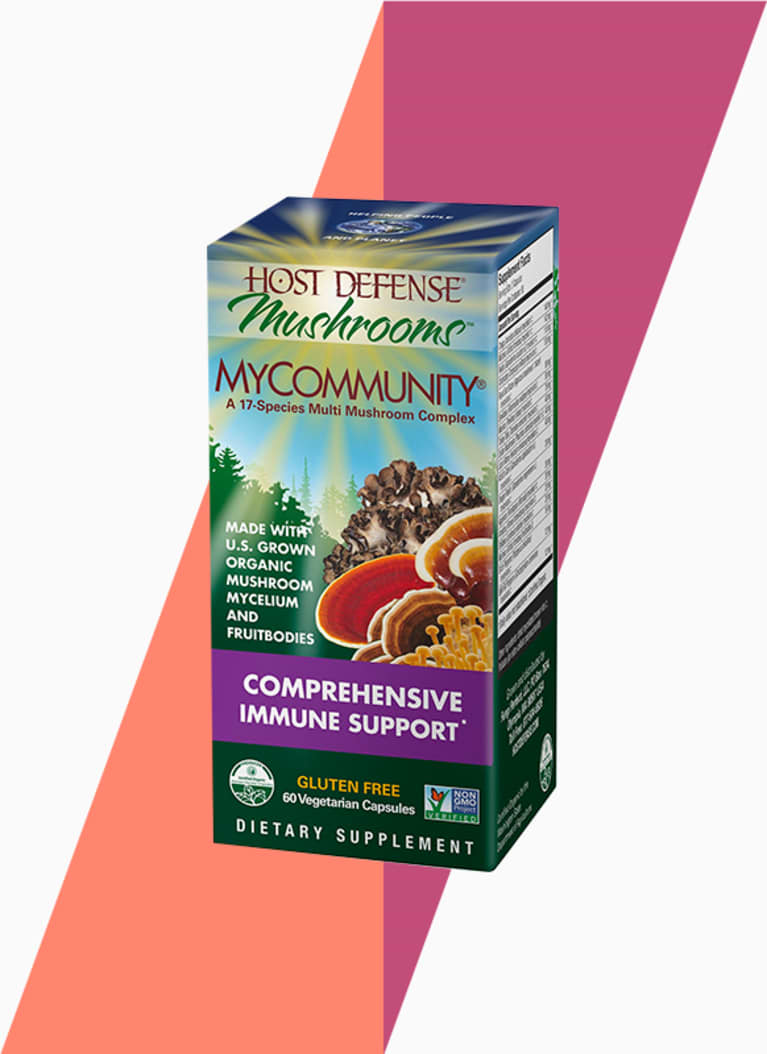 LectroFan White Noise Machine
Before I got this little guy, I'd spend hours reading hotel and Airbnb reviews, trying to figure out exactly how loud any place I might potentially stay at could be. Not being able to sleep well is one of my biggest anxiety triggers, along with uncertainty—and not knowing whether I'd be in a bedroom next to an all-night bus route or over a rumbling subway (both have happened) is enough to make me want to cancel a trip altogether. No longer, with my little LectroFan. The non-looping white noise machine has 10 fan sounds and 10 ambient noise variations, including white noise, pink noise, and brown noise, so you can mask pretty much any sound you come across on your trip. It also is charged via USB and its dual voltage, so you can easily use it with any plug without a converter. It's also tiny, easily fitting in my carry-on-only situation. White Noise Machine, LectroFan ($54.95)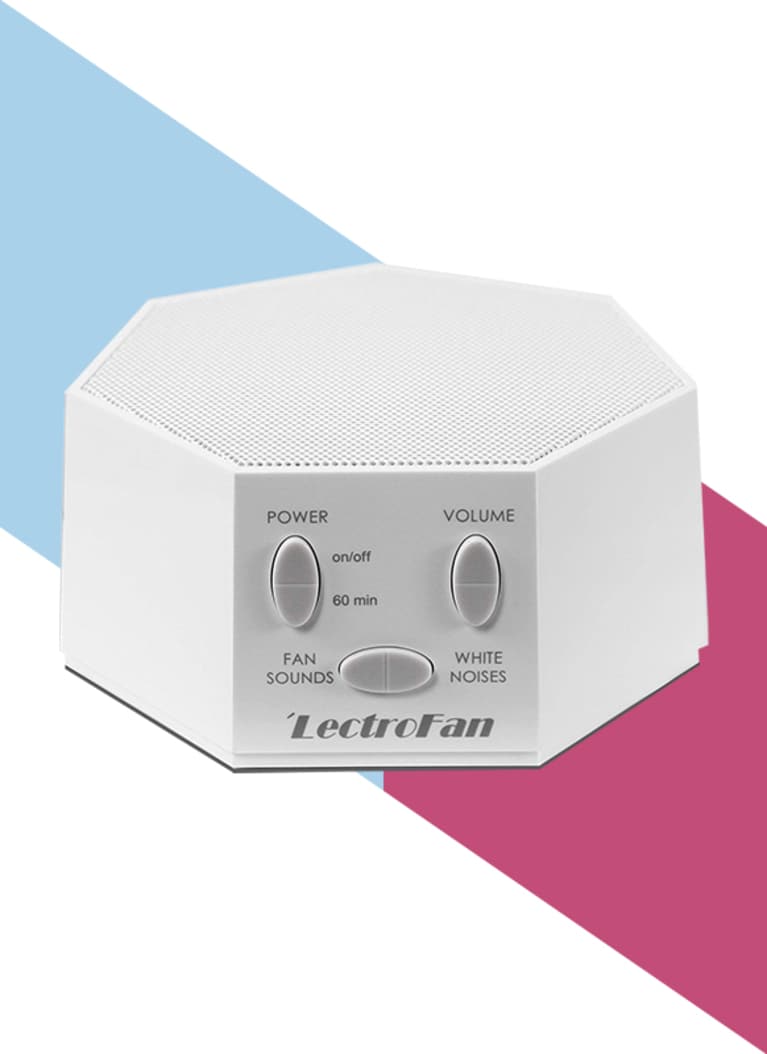 mbg Creative
Adjustable Nite Hood Sleeping Mask
People with anxiety like a stable, predictable environment—and when you travel, you're presented with anything but. I used to freak out about whether my hotel room would have blackout blinds or a ton of blinking TV and alarm clock lights (at home, my bedroom is pitch black), but then I found my Nite Hood, and now, I could sleep in full daylight. I hated sleep masks before this revolutionary reimagining—they slipped down my face, hurt my ears, and fell off in the middle of the night. While, yes, this is totally dorky-looking, it also gets the job done with more comfort and efficacy than anything I've tried before. Bonus points for protecting your hair from unpredictable hotel and Airbnb lines with soft bamboo. Adjustable Sleeping Mask, Nite Hood ($30)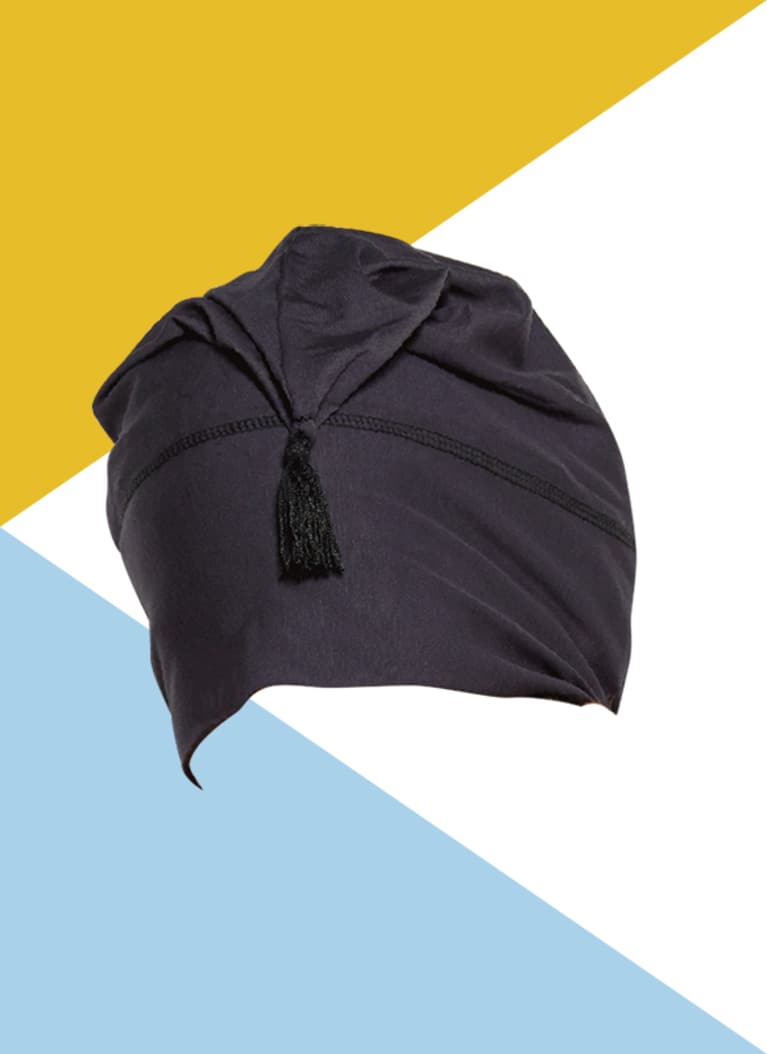 mbg Creative
White + Warren Cashmere Travel Wrap
I hesitated for a long time before buying this. I'm not a fancy clothing person—mostly I rewear the same set of $30 T-shirts with one or two pairs of pants—and near $300 for a scarf (a scarf!) felt insane. But a number of women who clock frequent miles swear by them, so one day, before a flight to Europe, I took the plunge. Game. Changer. The scarf is thin but cozy, warm, and breathable. I wrap it around my neck pre-flight, then cozy up in it after takeoff, eschewing the oft-unwashed plastic-wrapped airline offerings. It's become something of a security blanket: It smells of the lavender essential oil I spritz it with, and I've cuddled up in it in chilly hotel rooms and on freezing train rides. When I'm too warm, it slips neatly into my carry-on. While it seems fairly hard to stain (it mysteriously repels all of the liquids I spill on it), I opted for a pretty speckled gray, which is forgiving of the hard wear of travel. Cashmere Travel Wrap, White + Warren ($298)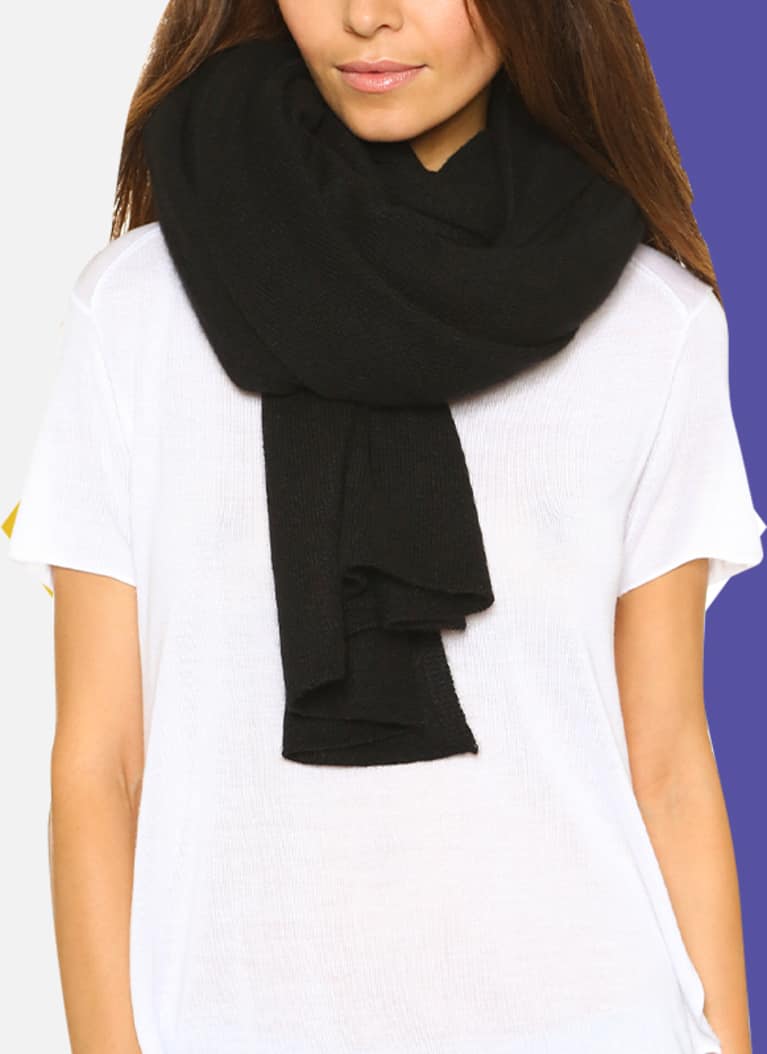 mbg Creative
Urban Moonshine Organic Digestive Bitters
Unfamiliar foods go hand in hand with any trip, and I never want to miss an opportunity to load my plate up with pasta in Italy, empanadas in Buenos Aires, or arepas in Peru. I don't restrict my eating at all when I travel, instead just squeezing a dropperful of these bitters into my water post-meal. The mix of herbs helps with digestion and bloating, calming my stomach—and for me, a calm stomach is key to keeping anxiety at bay. The second that my stomach is upset, I tend to misattribute the feeling to anxiety (which is common, according to doctors—our gut and brain are intimately connected). These are also in a convenient carry-on-friendly size, and they're 100 percent organic. Digestive Bitters, Urban Moonshine ($18.99)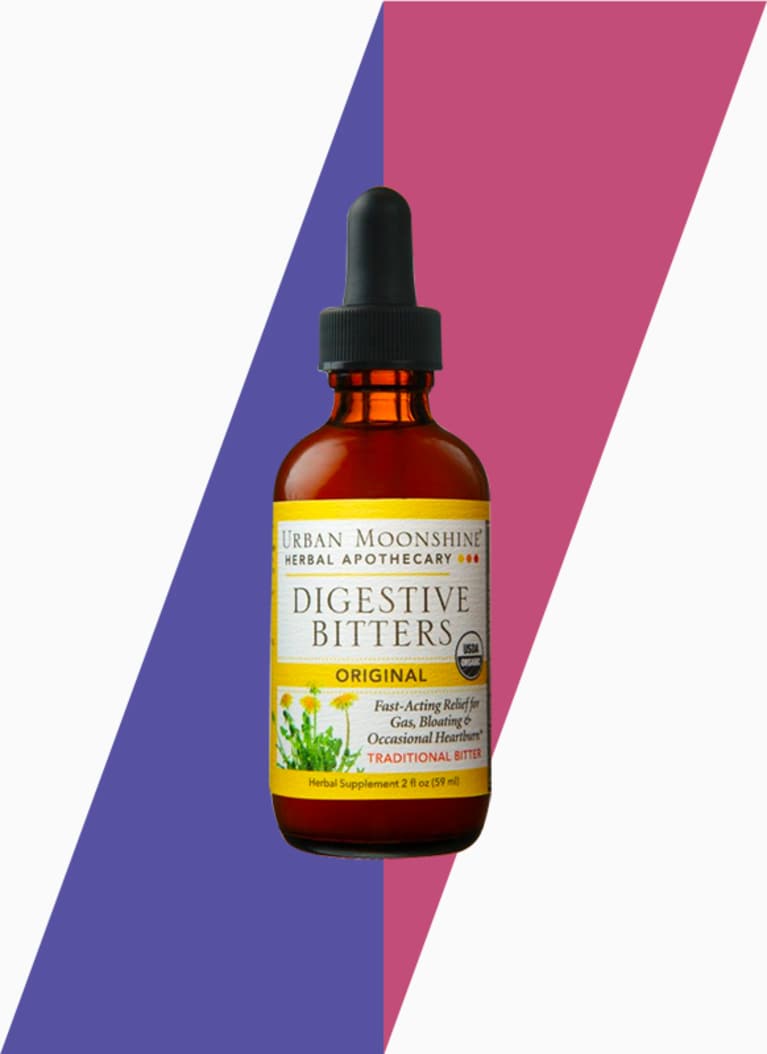 mbg Creative
Away Everywhere Bag
I used to travel with a tote bag as my carry-on, and I thought it was fine—until I got a real carry-on bag. I never realized how much anxiety I was causing myself by having a disheveled bunch of items. Every moment was a new scramble: Where was my passport? Did I have an energy bar left or not? Did I lose my charger? This bag has a place for my computer, my phone, my passport, and plenty of room on the inside for every healthy travel snack I desire (always being prepared is another huge way I assuage anxiety), plus my White + Warren scarf, when it's not in use. Plus, it slips neatly onto my actual suitcase (which is also a carry-on, to avoid the anxiety of losing a bag), so I don't have to struggle to keep everything together as I heave my things over curbs and down the terminal walkway. Everywhere Bag, Away ($195)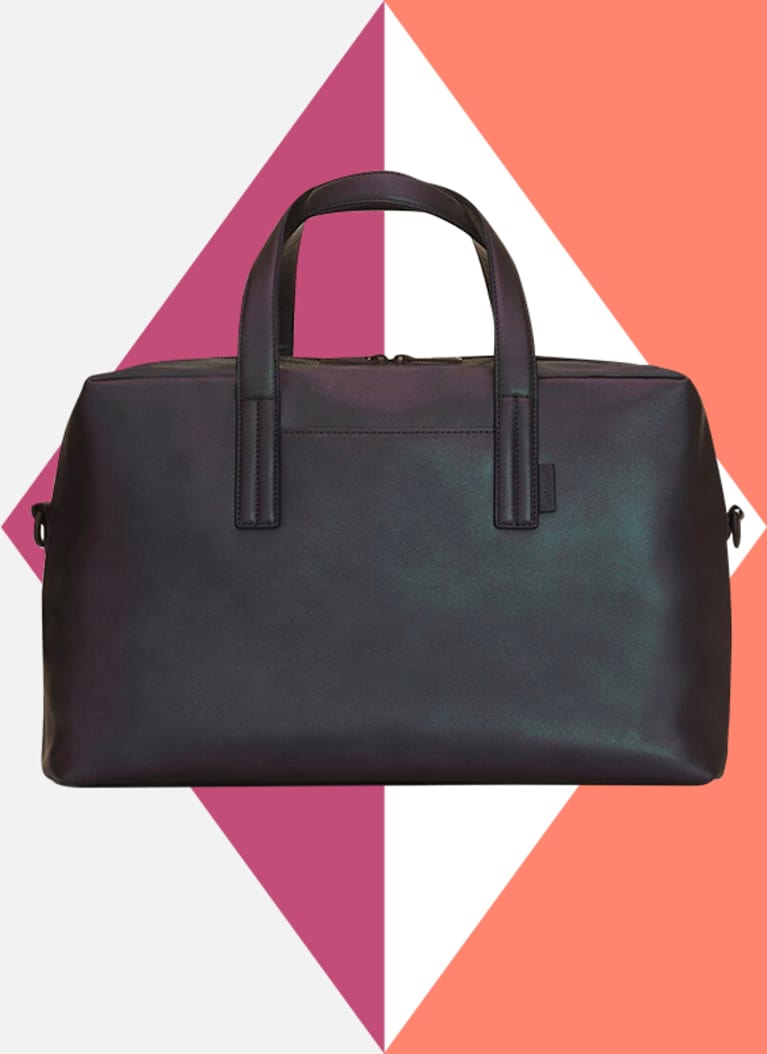 mbg Creative
Garden of Life Once Daily Women's Probiotic
As I noted above, a happy gut is key to calming anxiety—but it can be hard to come by when you travel. While I'm fairly good about taking probiotics and incorporating fermented foods into my diet in my life at home, I'm religious about it when I travel, both because I'm exposing myself to so many foreign bacteria and because I don't want anxiety ruining my vacation. Garden of Life probiotics contain 50 billion guaranteed colony forming units from 16 different strains of friendly bacteria. The lightweight plastic container is easy to pack, and the capsules themselves are stable at room temperature, which is crucial when you're on the road without access to refrigeration (also, I've left way too many probiotics behind in hotel or Airbnb fridges!). I took these to Ghana last summer and I was the only one who didn't have stomach issues the entire time. Win! Once Daily Women's Probiotic, Garden of Life ($33.59 for 30 capsules)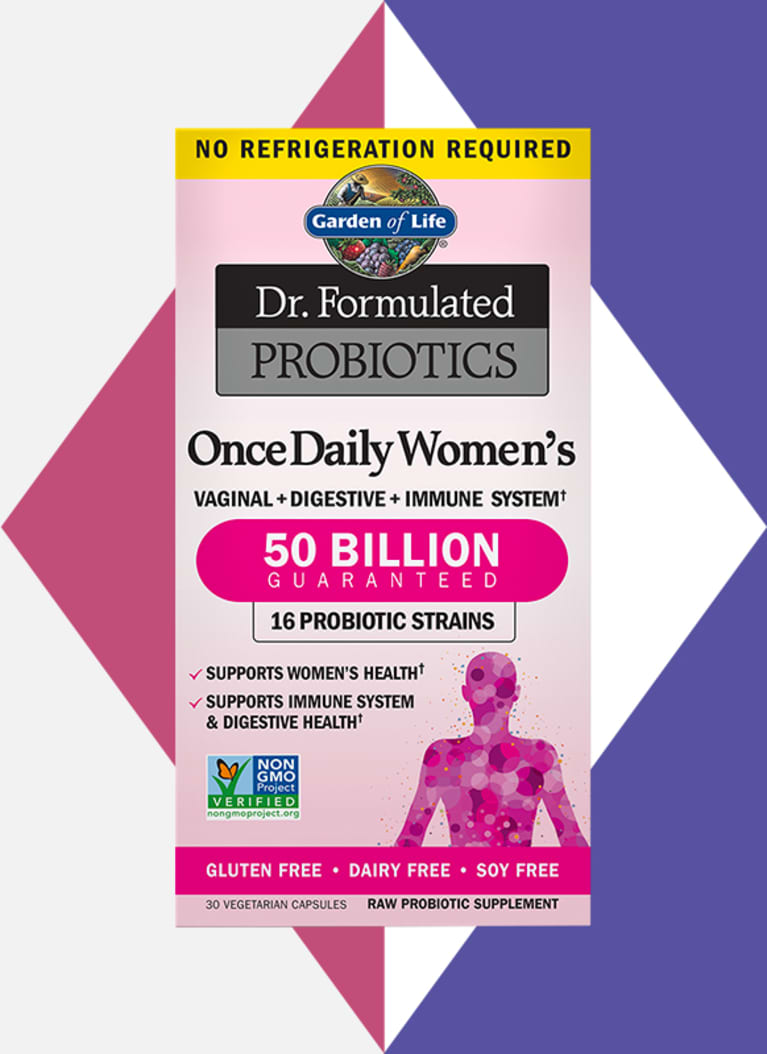 mbg Creative
BOSE Quiet Comfort Headphones
It's not an exaggeration to say that my life fundamentally changed when I got these headphones. They serve two huge purposes for my anxiety, wrapping me in a cocoon of noise-free, and thus stress-free, bliss, and also providing a quiet space for my meditation, no matter what my actual surroundings are. The former point is especially resonant for my fear of flying: I didn't realize how much the small plane noises (changes in engine thrust, pings and dings I tried to ascribe meaning to) stoked my anxiety. These block those out completely, making me feel as if I'm watching a movie in my living room (I also love them on city streets, where they dull the cortisol-raising construction and siren noises). They've become a must-have in my meditation practice as well—when I want to do my daily session, whether I'm in a hotel or on a bus or on a bench in the middle of a square, I slip them on and play a white noise track I downloaded from YouTube. Voilà! No excuse not to meditate, wherever I might be. Quiet Comfort Headphones, BOSE ($349.95)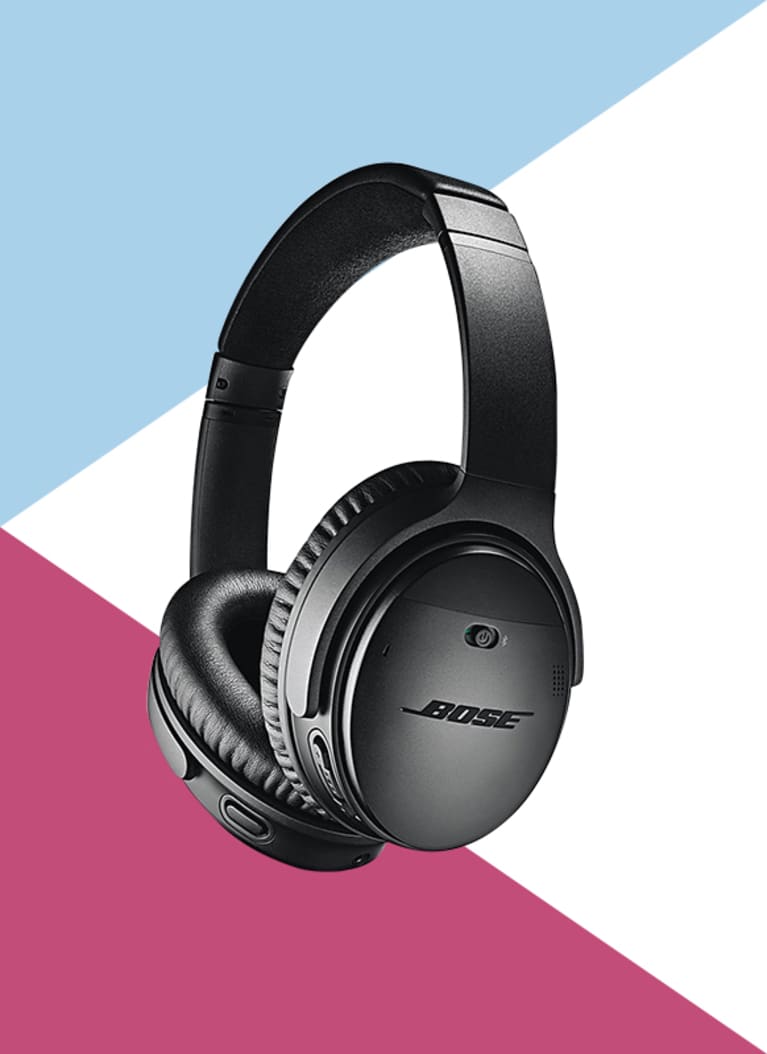 mbg Creative
Pure Encapsulations Magnesium Glycinate
This is probably my travel product that's most directly correlated with anxiety—magnesium has been shown in a number of studies to calm both your body and your mind. Magnesium glycinate is one of the most bioavailable forms of the supplement, so I take two of these every night. I find it helps a lot with muscle cramps from a long day of exploring a new city (basically every travel day is a 20K-plus stepper), and it helps me sleep, even if I'm adjusting to a new time zone (which makes sense, since studies show it helps with insomnia too). I'll also stash some in my purse and use it as an on-the-spot anxiety treatment if I'm feeling particularly panicky one day. Magnesium glycinate, Pure Encapsulations ($19.90)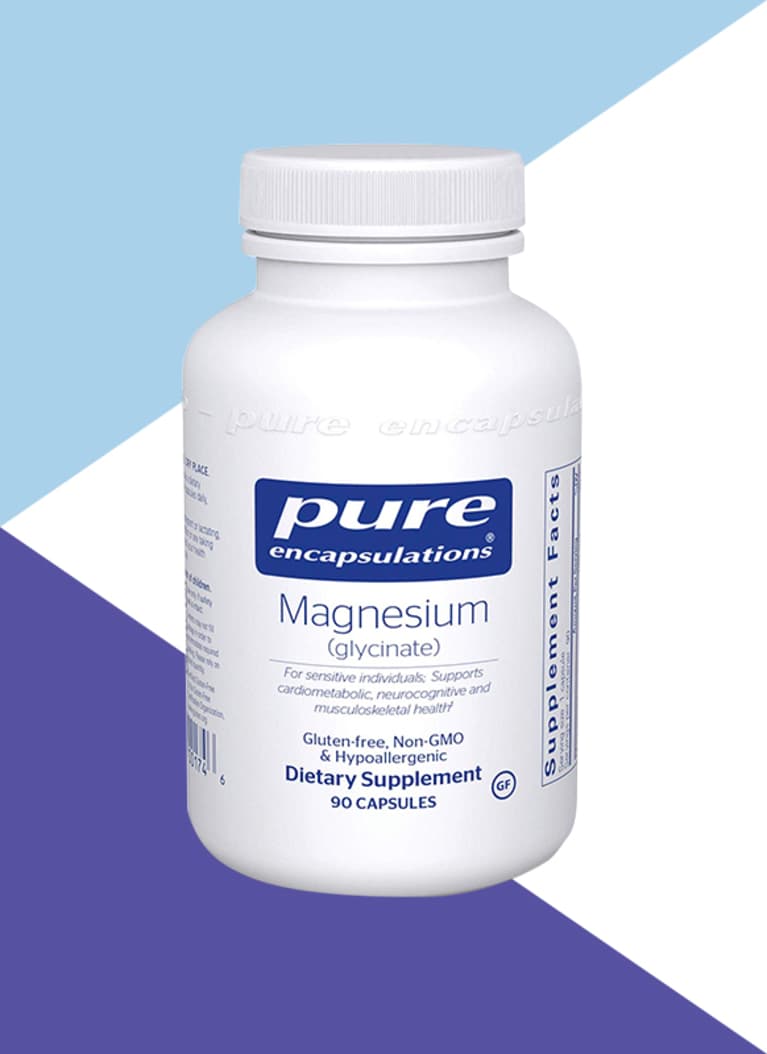 mbg Creative
Athletic Greens Ultimate Daily
When I'm at home, I start every single day with a green smoothie, and while I've toyed with becoming one of those people who travel with a blender, it's a little too involved for me (lugging it around, dealing with electric conversion, grocery shopping). Instead, I start every day with this greens powder, which has 75 different ingredients (including grasses, sea vegetables, green tea, adaptogens, and more) and is one of the most comprehensive that I've come across. It comes in an easy-to-use packet, which I empty into a huge glass or bottle of water (it tastes a little like bubblegum) and chug the whole thing at the beginning of each day. Then, no matter what I end up eating for the rest of my waking hours, I've gotten some nutrients in my body, which helps my anxiety from a psychological perspective but also a physical one, as I simply feel more grounded and calm when I'm giving my body what it needs. Ultimate Daily, Athletic Greens ($92.15 for 30 packs)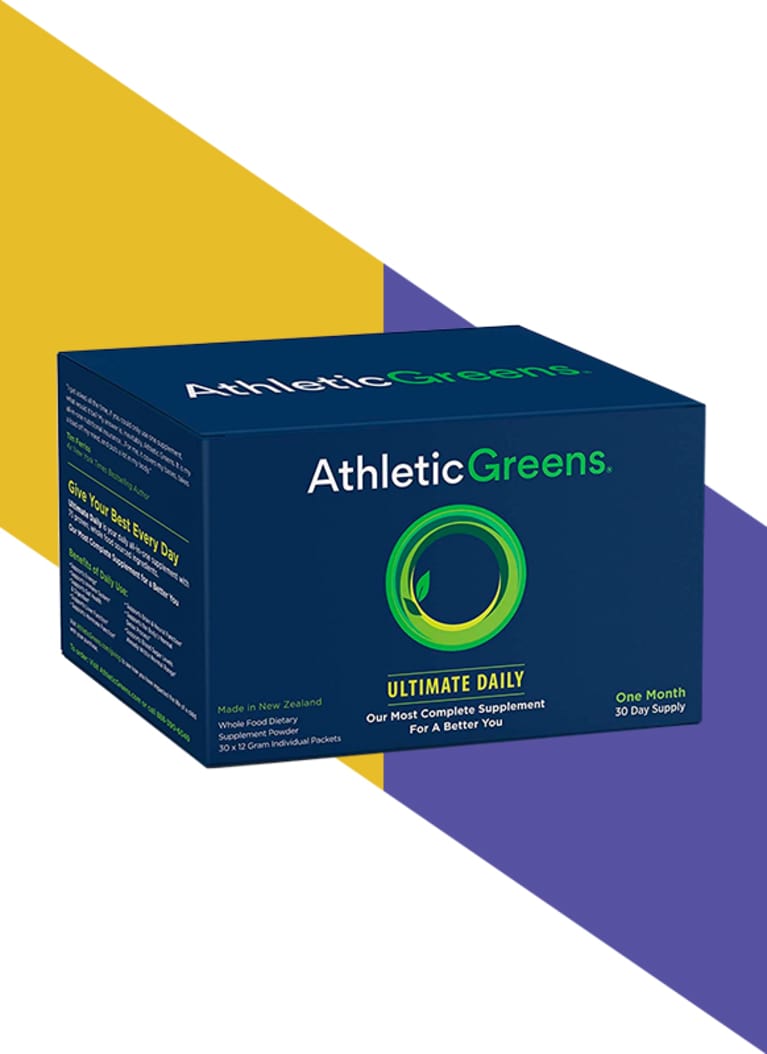 mbg Creative