What Counts As 'Sex'? Why We Should Stop Focusing So Much On Intercourse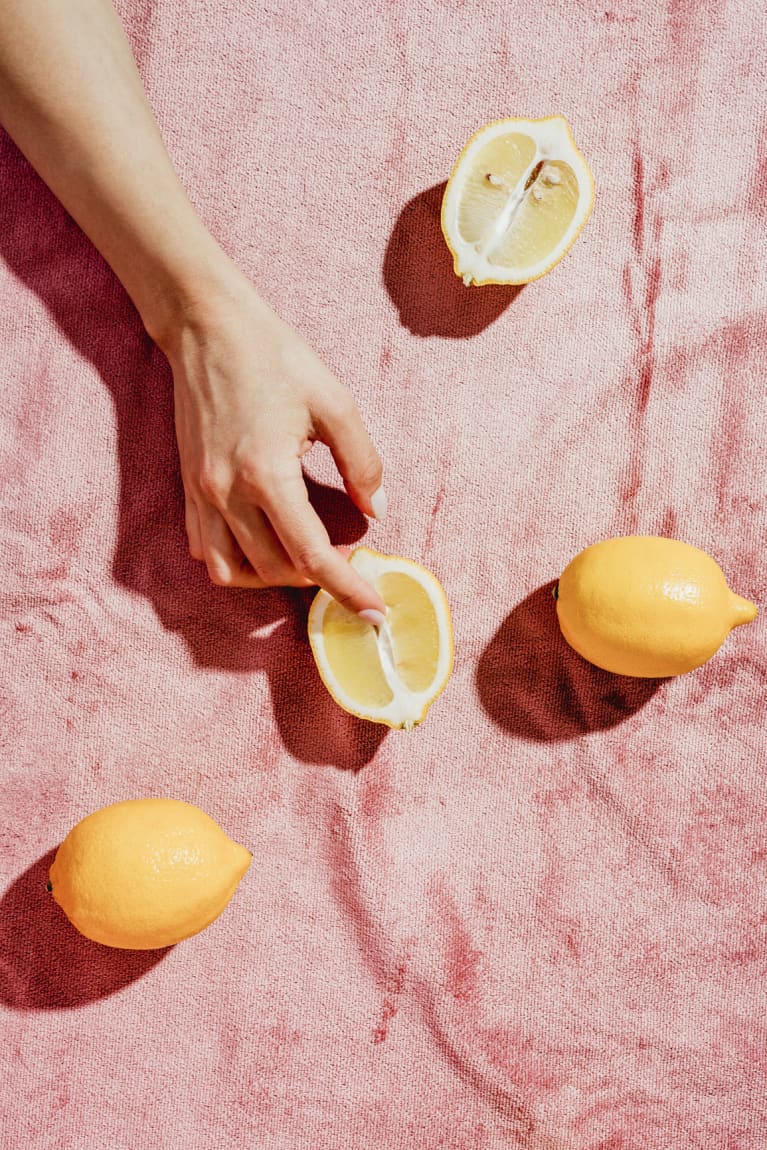 In the last several months, lots of research has emerged showing that young people aren't having as much sex as prior generations. Many people interpret this trend as an indication that people aren't connecting with one another as much as they did in decades prior.
But one big problem with many of these studies is their definition of the word "sex." The standard barometer of whether sex is happening is whether there's a man with a penis inserting it into a woman's vagina.
That's not accurate.
Intercourse (i.e., a penis being inserted into a vagina) is not sex. Well, it is—but it's not the only sex there is. It is one act that is a part of a larger umbrella of "sex." And there's a lot of sex that happens that doesn't involve intercourse at all.
It's everything from masturbation to manual stimulation to cunnilingus, breast play, nipple licking, blow jobs—all of it. It is all sex.
Sex is everything we do sexually with one another, involving any acts that make us feel sexual pleasure and that we pursue for that explicit purpose. It doesn't matter how you "get there"; it matters that you enjoy yourself.
It's time we stop referring to "intercourse" as sex and start moving into a better, more well-rounded understanding of what constitutes sex. By placing all our eggs in the intercourse basket, we're not only leaving out people in relationships other than heterosexual cis ones; we're also robbing ourselves of better, more frequent orgasms.
The false hierarchy of sex.
When we claim that intercourse is sex, we automatically place all other sex acts below it. Intercourse becomes "the big show" and the "main event" of a sexual experience. Every other sex act, such as oral sex, anal sex, and hand sex, are considered "less than" or "not quite sex." This puts nearly everyone at a sexual disadvantage.
For female-bodied people, it completely ignores the clitoris, a crucial sex organ that is central to the female orgasm. Nearly every woman requires external clitoral stimulation to experience orgasm. This rarely, if ever, happens during intercourse without a hand, toy, or tongue involved in tandem. Yet we call oral sex and hand sex "foreplay," meaning it is the thing that comes before the "big show." To add fuel to the fire, it is also widely considered optional, providing yet another damaging effect on female sexually.
The term "foreplay" enforces an unequal gender hierarchy: A female orgasm is secondary to a male orgasm. In sex between men and women, defining sex as "intercourse" makes female orgasms an afterthought.
For male-bodied people, it adds a ton of pressure to "perform." When "sex" is made to be all about a person with a penis being able to thrust it into a vagina, hard erections that last a long, long time become vital to being a satisfactory partner in bed. What if you tend to orgasm quickly from penetration? What if you have a small penis? Suddenly you're a lackluster lover. This sets the stage for feelings of inadequacy, performance anxiety, and general discomfort around sex. But these negative narratives are all based around an incomplete picture of what sex really is: After all, a guy with a smaller penis who can use his tongue, hands, or a toy is far better equipped for delivering orgasms than one with zero skills and an enormous penis.
And of course, for same-sex couples, intercourse may not even be on the table. What is sex then if there is no P in the V in the game? It leaves same-sex people out of the equation completely.
Where does this misconception come from?
A lot of the confusion stems from inadequate sex education programs, many of which reinforce tired stereotypes, gender norms, and narratives about sex being inherently "dirty" or "bad." According to the 2018 SIECUS report, "21 states do not require sex education or HIV/STI instruction to be any of the following: age-appropriate, medically accurate, culturally appropriate, or evidence-based/evidence informed." Furthermore, 32 states require abstinence-only education if HIV instruction is provided.
Even many more thorough sex ed programs primarily focus on pregnancy prevention and STI prevention through condom use, which reinforces that "sex" means "intercourse." And you'd be hard-pressed to find many sex ed programs that actually talk about sexual pleasure, which might allow for broader definitions of sex. All of this together means the only sex we ever hear about in an academic setting is heterosexual intercourse.
Additionally, part of our stubborn adherence to making intercourse the definition of sex is in service of the virginity myth. Society wants to maintain a clear-cut definition of what makes someone a "virgin."
Virginity is simply a social construct we created long ago based on the idea that sex is inherently shameful. It was used to differentiate between the "pure" people who haven't had sex and the "dirty" people who have, and today many conservative cultures around the world still embrace this harmful and false dichotomy.
Sex is a part of the human experience. All people are born with sexuality. It is as normal and natural as eating and sleeping. By placing emphasis on virginity, it inherently makes us feel ashamed of and uncomfortable with our bodies and feelings. This is objectively not a healthy way to live.
Broadening the definition of "sex."
Would the results of research on sexual activity trends look different if we specifically asked about sexual acts other than heterosexual intercourse? It's possible. After all, if our fear is about people connecting, shouldn't we acknowledge that a couple giving each other pleasure through oral alone regularly is just as connected as a couple that has intercourse regularly?
Everyone benefits from new understandings of what makes sex sex. When we recognize all sex acts as equal—part of a beautiful patchwork of human sexual expression—we open up new avenues for education, exploration, and the ability to secure a less shame-laden future for younger generations.