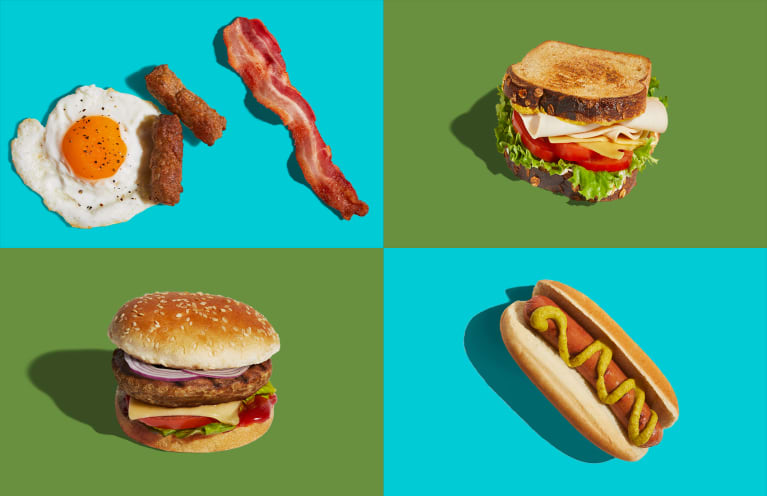 When we've got better options for the meat that we eat (we're talking clean, natural, or organic meat that was responsibly raised), we open up a whole new world for breakfast, lunch, and dinner. Thanks to Applegate® products—which are made with no-GMO ingredients and meat from animals that were Applegate humanely raised on environmentally responsible farms—that's now possible. Whether you've always been an Applegatarian (aka, a person who consciously chooses clean, craveable meat for ethical*, environmentally responsible**, and delicious reasons) or are just happy to know that's an option, read on to find some inspiration for your next satisfying meal.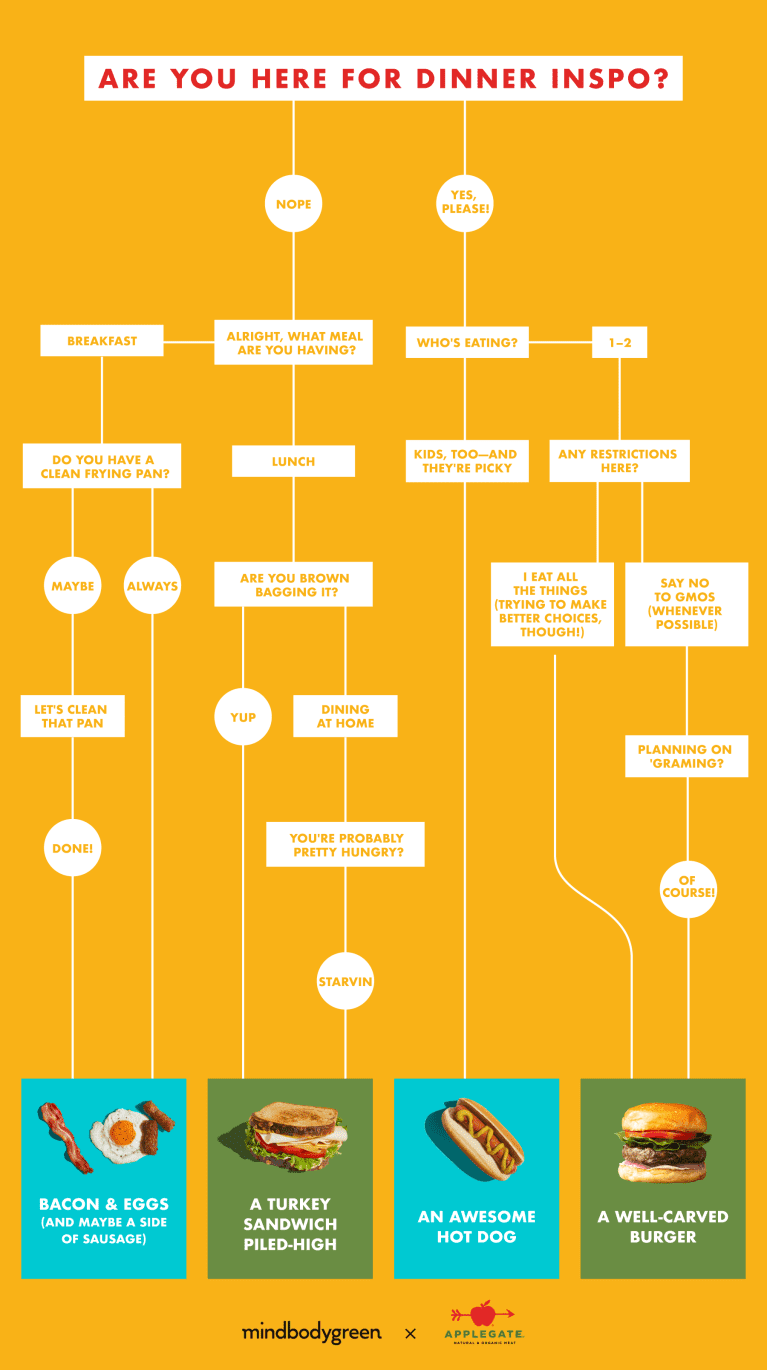 Bacon & eggs (and maybe a side of sausage)
A piled-high turkey sandwich
On-the-go or not, you can't go wrong with this delicious and satisfying lunch—especially when you pick your ingredients wisely. We love ours with Applegate Organics® Oven Roasted Turkey Breast, which has no chemical nitrates or nitrites, layered with cheddar, crisp lettuce, slices of avocado, tomato, red onion, a helping of alfalfa sprouts, and a few classic condiments—all between textured multigrain toast. Make it extra special with bacon!
Hear us out—grilled and smoky, hot dogs always hit the spot at summertime cookouts. Now thanks to Applegate Organics® The Great Organic Uncured Beef Hot Dog™ product made with 100% grass-fed beef, we can indulge in a frank guilt-free anytime we want. The kids will love the ketchup, but you can go for better-for-you toppings, too: Try carrots, jalapeños, cucumbers, cilantro, and daikon for a Vietnamese spin.
The best thing about going Applegatarian is that you can eat what you crave, and cleanly. Tonight, cook up a Well Carved™ Organic Turkey Burger, which has no GMO ingredients and contains ¼ cup of veggies per serving. Go bunless if you need to, but just by pan-searing your patties to perfection, then topping your burger with veggies, your night (and the kids') is made.
**Environmentally responsible: Applegate requires all animals to be raised without antibiotics. Applegate is committed to advancing agriculture and processing systems like organic, non-GMO, and regenerative farming.