Close Banner
Advertisement
This ad is displayed using third party content and we do not control its accessibility features.
10 Wellness Trends To Watch In 2015

mbg Founder & Co-CEO
By Jason Wachob
mbg Founder & Co-CEO
Jason Wachob is the Founder and Co-CEO of mindbodygreen and the author of Wellth.
Wellness really took off in 2014, as meditation and the microbiome went mainstream, technology continued to drive fitness, and quinoa and juice landed in 7-Eleven.
We expect 2015 to be even better as this lifestyle becomes the new normal. Here are 10 trends to watch over the next year:
1. It's About Wellth, Not Wealth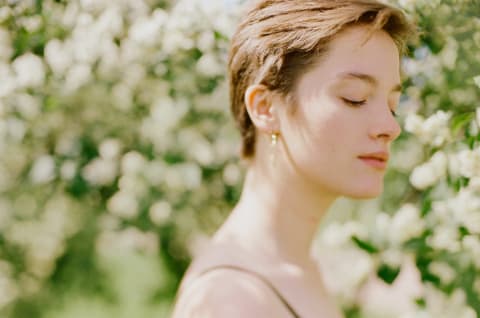 Image by Lyuba Burakova / Stocksy
That's right: balance is the new achievement. Working 80 hours a week in a soulless job that brings home a pot of gold is losing its luster. We've gone from "profit to purpose."
A whopping 98% of our readers want to live with purpose, and 97% say that finding happiness is one of their most important goals in life. The original English word for "wealth" was actually "welthe" derived from the words "wealth" and "health." (I even have a book coming out about wellth—stay tuned!)
2. The Rise Of Stealthy Healthy Restaurants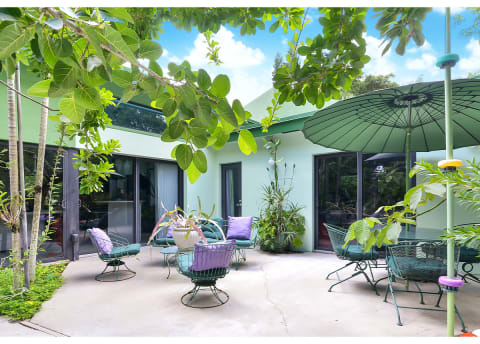 Image by ONE Sotheby's International Realty / Contributor
We're going to see more hot restaurants serving up healthy fare without marketing themselves as "healthy." Get ready to see more organic, farm-to-table ingredients, grass-fed meats, gluten-free options, and even green juice cocktails popping up on menus.
In Los Angeles, for example, one of the toughest reservations is Roy Choi's Commissary (pictured), where you'll find a menu that's filled with vegetables and fresh, fruit-infused drinks. In Brooklyn, the Meat Hook Sandwich Shop is upping the sandwich game with grass-fed meats. Also in New York City, chef Marco Canora has everyone buzzing about bone broth with Brodo.
Then there's the incredible expansion of the fast-casual sweetgreen in DC, Philadelphia, Boston, and New York. With lines around the corner, sweetgreen is showing how popular organic, local salads can be.
But none of the above make a big deal about the health benefits of their menus. Their success comes from the quality of the food alone, which tastes pretty darn good!
3. The Morning Party Is The New After Party
Gone are the days of drinking too much at networking events. If you're looking to network, prepare to show up at 6am and enjoy some group meditation, stone cold sober. Charlie Knoles, Dina Kaplan, and Zach Bell are making "The Path," an invite-only meditation meetup, the place to network among the conscious and successful set in New York. (You may even land a job!).
And if you can't sit still that early in the morning, you're not alone, as Morning Gloryville and Daybreaker are packing in up to 500 people in their early morning raves. No booze, just great music and great people. I could've used this in college!
4. The Hottest Gym Is The Great Outdoors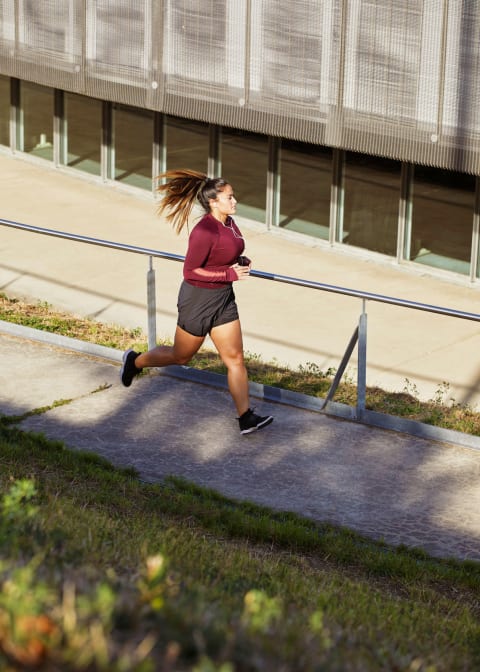 Image by W2 Photography / Stocksy
So many people have desk jobs now that the oldest gym on earth — the great outdoors — is becoming its most popular. Whether it's running, hiking, playing sports, goofing around on a fire hydrant or a HIIT workout at the park, more and more people are taking their fitness outside, with 92% of our readers believing that exercising outdoors is the best option. Bad news for gym memberships!
5. The Ideal Body Is The One You Have
People are embracing skinny, svelte, strong and everything in between. It's not all about that bass, it's about liking what you've got. Whether that's Meghan Trainor singing about her booty, Gisele kickboxing, women kicking ass in Spartan Race, or even someone like Kimanzi Constable talking about how men struggle with body image, too, the cultural conversation has shifted from an obsession with flat abs to a commitment to loving what we've got and treating our bodies with care. Feeling good is the new looking good.
6. It's Time To Take Note Of Telomeres
In late 2013 Dr. Dean Ornish got lots of attention for a study that suggested that lifestyle and dietary changes such as practicing meditation, yoga, and eating more plants could help lengthen telomeres, which effectively had the power to reverse the aging process. Telomeres will continue to gain momentum as a hot topic, having already been a focus of the 2014 documentary film, The Connection, and playing a central role in Cameron Diaz's next book, a follow-up to her bestselling The Body Book.
7. Fitness Omnivores
Most people are no longer monogamous when it comes to fitness. Rarely does someone "just do yoga" or "just run" or "just hit the gym." In our recent reader survey, we found that most of our readers practice two or more activities during the week.
What's even better is that we're not just working out to look good; we're doing it as part of our desires to lead a healthier lifestyle, as 93% of our readers agree that "fitness is a way of life, rather than just an activity."
8. Supply Chain Transparency In Fashion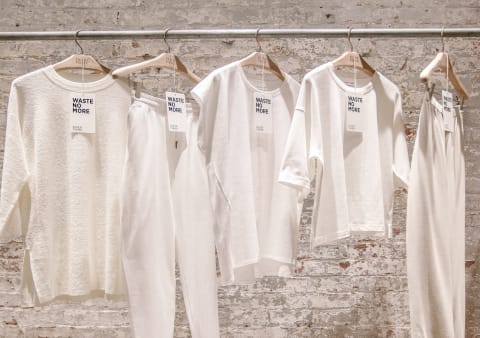 With organizations like Cradle to Cradle pushing sustainable certification, companies like H&M creating a sustainable collection, actress Olivia Wilde getting behind Conscious Commerce, and supermodel and actress Amber Valletta (pictured) launching Master & Muse, sustainability is seeping into the fashion world. We're seeing more companies like Zady take it a step further to provide complete transparency in their supply chain, informing consumers about everything from when clothing was made, where it was made, what material was used, and whether workers received fair wages to make it.
9. Supplement Start-Ups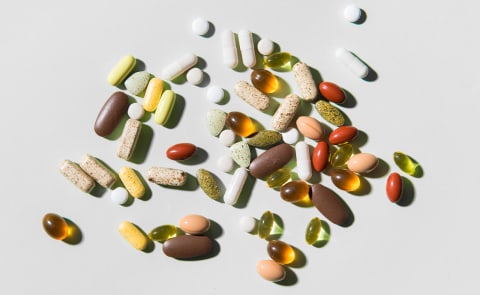 Image by MaaHoo Studio / Stocksy
The supplement aisle is the most confusing one at the grocery store, typically filled with unfamiliar brands, labels that no one can understand, and, unfortunately, a staff that isn't educated on what the supplements can actually do!
There's a new generation of companies that are providing better solutions for consumers, and they're actually appealing to a younger audience. In our reader survey we found that 66% of our readers under age 34 regularly use supplements. That's right, you don't need squeaky joints and a membership to AARP to pop pills!
There's a huge opportunity to connect to a younger demographic, and companies like SmartyPants, Aloha, and Jessica Alba's The Honest Company are doing just that—they're all putting up serious growth numbers.
10. Functional Medicine Goes Mainstream
Arguably the most credible medical clinic in the United States, The Cleveland Clinic, has embraced Functional Medicine, naming Dr. Mark Hyman (pictured) the Director of the clinic's new Functional Medicine Center. The center will even have a rooftop garden!
This leads me to another trend spearheaded by Dr. Hyman. When eating for optimal health, people tend to be in two camps: Paleo or vegan. Well, enter the "Pegan" (see Mark's blog). He defines this way of eating as a healthy diet with a focus on whole, fresh, sustainably raised food and a high percentage of fruits and vegetables.
That's all folks. It's going to be an exciting year in wellness!