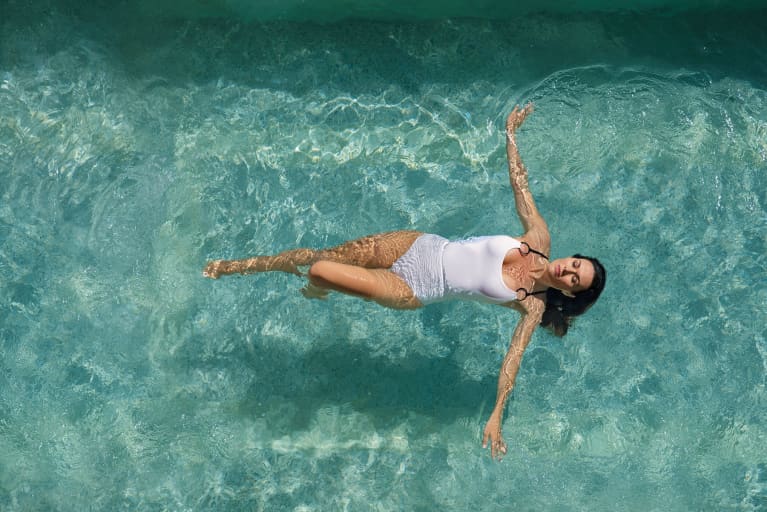 When was the last time a vacation truly felt like a vacation, with a capital V?
According to a 2018 survey conducted by LinkedIn, 70 percent of professionals admitted that they don't fully break away while they're taking time off. The reality is that checking in with work, the 24/7 news cycle, social media, and everything in between can easily hold us back from experiencing a total mental escape, even if that's why we've planned vacation in the first place.
At best, we feel like we need another vacation as soon as we're back home. At worst, we miss out on all the research-backed benefits that breaking away from routine can have, both physically and psychologically: less stress, better sleep, a more optimistic outlook, a boost in creativity and productivity, to name just a few. So below, we break down four getaway planning essentials that make it easier to put your well-being first.
Think about what your body, mind, and spirit need to settle and recharge, then choose your destination accordingly. One boutique luxury wellness resort in Mexico's Riviera Maya takes this holistic approach: At the AAA Five Diamond award-winning Zoëtry® Paraiso de la Bonita Riviera Maya, you'll find a range of invigorating fitness classes, wellness experiences, and healthy, nourishing menu options all within reach.
A shamanic cleansing ceremony sets the tone for a transformative experience upon check-in. Then, with Endless Privileges®, every luxury for a balanced retreat is included, from gourmet à la carte dining options to elevated, locally inspired experiences. A traditional Temazcal sweat lodge ceremony and a 20-minute Thalasso seawater treatment in the resort's world-class, 22,000-square-foot Thalassotherapy Spa (the first certified Thalassotherapy Spa of its kind in North America) are just a few luxuriating examples that ensure every stay is holistically enriching.
2.
A personalized experience.
An awareness about what experiences are personally relaxing and rejuvenating is key—for some, that means blissing out on the beach; for others, it's hiking or yoga. Deciding what that looks like for you (and then acting on it) isn't just empowering—it truly promotes well-being. Research published in the Journal of Happiness Studies revealed that when vacationers felt like they had control over their itinerary, they scored greater health and wellness benefits, including less stress, extra energy, and a happier mood.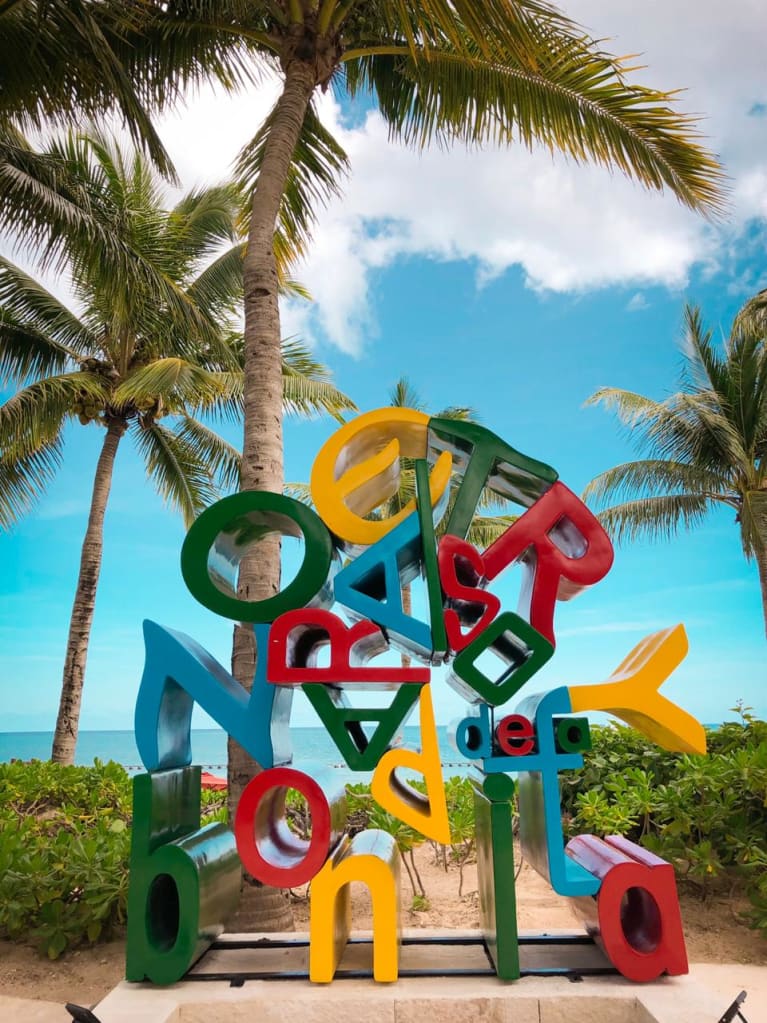 The unique experiences at Zoëtry Paraiso de la Bonita Riviera Maya are unparalleled when it comes to personalizing your own mental escape, whether that means staying active out on the Caribbean Sea or in the aqua gym, engaging with the arts and culture of the Riviera Maya through unique excursions and immersive art tours, or finding zen with a variety of wellness treatments, guided meditations, and sound healing.
Here's a taste: If you're a culture enthusiast, explore the nearby art gallery or sign up for a ceramics painting class to make your own. If you're more interested in exploring the resort's natural surroundings, snorkeling and scuba diving trips (the second largest coral reef system in the world is a short boat ride away) are offered right from the resort's dock. You can always find rest and relaxation in between activities lounging on the beach or enjoying a catamaran sail, sparkling wine in hand. There's a five-star experience for whatever helps you decompress and break from routine best.
Difficult as it sounds, to truly break away, you may need to create certain boundaries that help you disconnect, unplug, and be fully present on your vacation. Tried-and-true strategies such as turning off push notifications on your phone, turning on Do Not Disturb mode, or scheduling specific check-in times (if you must) can help you make the most of all the activities you take part in during your time away. The quickest way to disconnect? Deleting the apps that make you pick up your phone every few minutes (you know the ones).
Thankfully, with so much to do at Zoëtry Paraiso de la Bonita Riviera Maya, a digital detox isn't as hard as it sounds. Trust us: The only reason you'll want your phone is for the photos during your intimate, private chef-hosted Open Kitchen Show Cooking Experience right before you dine.
4.
A plan for the return.
To lighten the blow that the end of every vacation brings, have a game plan. Keep your calendar light following your trip and carve out a few hours to let yourself ease back into routine once you're home. Chances are you'll be ready to book your next getaway—and that's a good thing: Anticipating your next trip, according to a study in the Journal Psychological Science, is the secret to keeping the good vibes going. The research shows that we get a huge boost in happiness just from planning a vacation—and that you can feel the effects up to eight weeks before the trip.
Either way, the luxurious, unique experiences at Zoëtry Paraiso de la Bonita Riviera Maya will stay with you long after the tan has faded.