This Wednesday Is Super Significant In Astrology: Here's Your Weekly Horoscope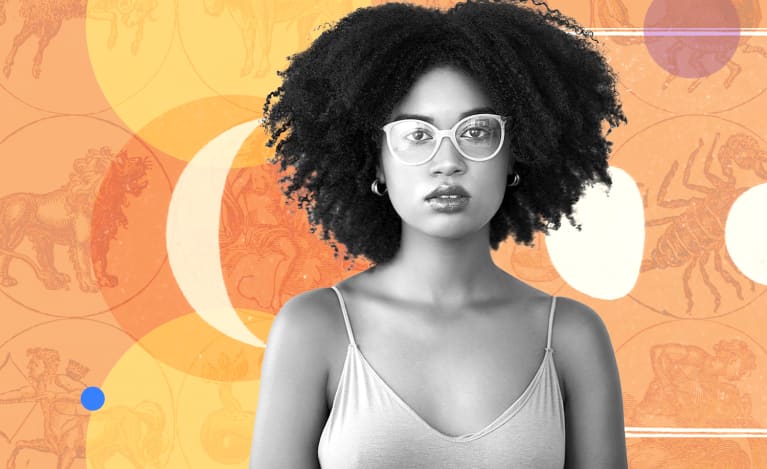 This week, a rare Mars retrograde kicks off in the planet's home sign of Aries, which could cause some temper tantrums. Here's the scoop, from the AstroTwins.
On Wednesday, warrior Mars, who's been barreling forward through its native sign of fierce, fiery Aries since June 27, back flips into its biennial, two-month retrograde.
Whatever (or whomever) you've been charging after could temporarily lose its luster. Which raises the question: How worth it is this thing...really? The bloom isn't totally off the rose just because the randy red planet is in snooze mode, but some novelty is fading.
There's a silver lining to this. Without all the blinking, beeping distractions, you won't have to squint to see a situation clearly. As a result, people's truly enduring qualities will emerge...or not. It's never fun to realize that something you hoped would last forever after was actually just season entertainment. Scream, ugly cry, punch a pillow...then, surrender. This might return in a better form once the red planet corrects course on November 13. Have you been fighting for a cause? In brash, impulsive Aries, Mars has the home-court advantage. But that means its "leap first, ask questions later" approach can go unchecked—a hazard in some situations or good reason to wear a helmet!
Over the coming two months, you may change your tactics, realizing that a less flamboyant "attack" style will steer you to victory. Mars in Aries, whether direct or retrograde, never backs down from a worthy fight, yet it's possible you've gotten so caught up in dominating the "enemy" that you've lost sight of the end goal. Here's your chance to recalibrate and apply a new strategy for the final circuit of Mars' forward flow through Aries, from November 13 to January 6, 2021.
New opportunities to learn and earn flow in this Saturday, September 12.
While Mars goes dark, worldly Jupiter wakes up, rousing from a retrograde that began on May 14. Join those mastermind groups, start applying wisdom from your favorite business gurus. With the red giant barreling forward in Capricorn until December 19, enterprising types will have the Midas touch. Jupiter is the cosmic growth agent, but it's in "fall" in Capricorn, which is its least comfortable position.
This yearlong cycle has evoked as much corporatist greed as it has conscious, sustainable development. With Jupiter now flowing forward, check your game plan. You might think you're just "scaling up," but your quest for expansion could land you on the wrong side of history if you fail to account for the impact your actions have on other people.
There's no arguing that governments, big businesses, and the economy—all Capricorn-ruled areas of life—have not only been hit hard but have pivoted all over the map since Jupiter entered Capricorn on December 2, 2019. The planet of worldly adventure being grounded in Capricorn has hit the travel industry hard too. And so it goes when buoyant, optimistic Jupiter lands in the timeout chair. That said, we can tap into some of Jupiter's cosmic good fortune while it powers forward in Capricorn until December 19, 2020.
As you reach for the stars, it can be helpful to set a range for yourself. No, you don't need to have an upper limit. But what would constitute "enough" for you? Satisfaction is underrated, so make this a chance to tune in and ensure you aren't just chasing for chasing's sake. Stop for periodic moments of wonder and gratitude. Jupiter in earthy Capricorn can also bring a fun-loving reminder that the best things in life (like nature) are free!