It's A Big Week In The Stars: Here Are The Most Important Transits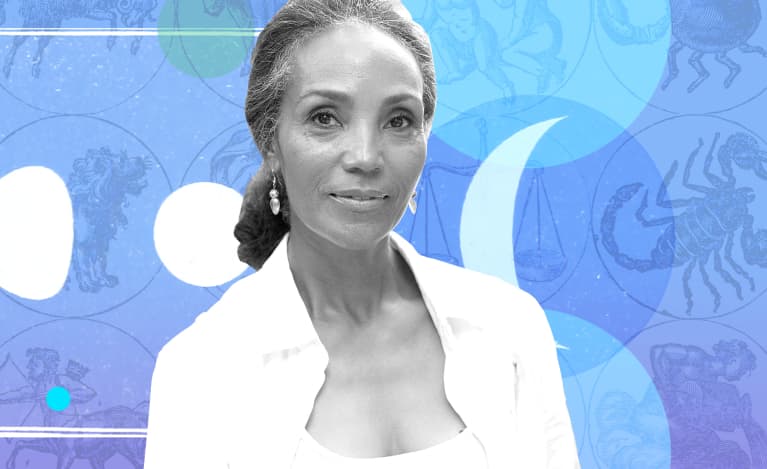 According to the AstroTwins, what the world needs now is love, sweet love. Here's the weekly horoscope download.
This Tuesday, September 22, the Sun shimmies into rosy, romantic Libra until October 22.
Collaborate, cooperate, co-create! With expressive Mercury already in this star sign, dynamic duos can really take flight. Choosing the right dance partner is key under this heart-opening cosmic spell. Since Libra is the sign of the scales, your perfect pairing may come from the "complementary force" category instead of the "kindred spirit" cache. Is it time to make a peace offering?
Libra's harmonious vibes inspire you to smooth over any rough patches in your most important relationships. It's never too late to at least try to make amends—and the gracious diplomacy of Libra season will make others more amenable to accepting apologies.
On Wednesday, congenial Mercury in Libra squares off with integral Saturn in Capricorn, then opposes Mars in Aries on Thursday.
By the same token, this will require more than lip service. Beyond a pledge to do better next time, what are you willing to offer as proof? The rubber meets the road when the ringed taskmaster blows his whistle, then Mars lays down the gauntlet. For example, maybe you'll commit to a weekly date night or a couple's vacation and set it in stone on the shared calendar. (Then, of course, start making reservations or organizing any necessary supplies to make this idea burst into life!) Or instead of constantly harping about the lack of decent romantic options in your area, you get on a new app and join a group, like a (virtual or IRL) book or wine club, where you'll meet people who share your interests. If you're negotiating deal points with a business associate, hire a lawyer to draft the first contract. Talk is cheap. Action gets the true change in motion!
On Sunday, September 27, eloquent Mercury shimmies into seductive Scorpio, raising the stakes on erotic expression for two whole months.
Normally, the messenger planet only hangs out in a sign for three weeks. But due to an upcoming retrograde—from October 13 to November 3—Mercury will plunge in and out of the Scorpion's seas until December 1.
Starting now, make heftier deposits in the "emotional bank account." Naughty texts are always appreciated, but Mercury in Scorpio isn't only about chemical attraction. What lies beneath all those subtle come-ons? And how deep are you willing to dive in? Scorpio may be the zodiac's legendary sex symbol, but this sign only opens up that treasure (and pleasure) chest after loyalty is earned.
Talks could turn to "commit or quit," but there is not much room in between. Here's the complicated part: In secretive Scorpio, Mercury makes us all a lot more tight-lipped. And good luck showing your vulnerability—an essential building block to trust. To call this cycle complicated would be a bit of an understatement...but, hey, 2020 isn't doling out any easy rides. Deep healing awaits those willing to illuminate your unconscious behaviors and limiting beliefs. Treacherous as it may feel, the process will be downright transformational when you're on the other side. And so much beauty can emerge as you learn to articulate your buried feelings! After all, there's nothing sexier than a person who "knows thyself." (That's where Mercury in Scorpio's magnetism comes in.) Instead of avoiding discomfort, embrace the internal voyage—and don't wait until the October 13 retrograde forces your hand.