Why Walking Solo May Be Better For Your Health Than Walking With A Partner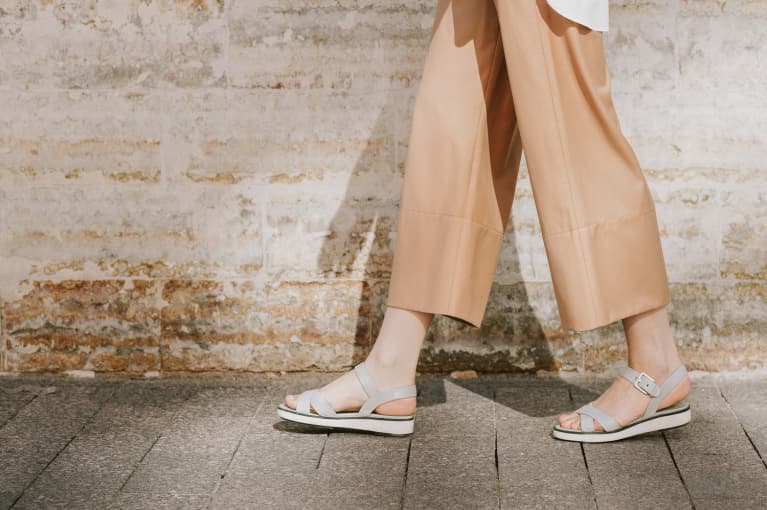 Even if being isolated with your partner has helped nurture your relationship, you still undoubtedly need some alone time. And thanks to a new study published in the Gait & Posture journal, you now have even more of an excuse to venture out solo.
The researchers from Purdue University found that when partners walk together, their speed decreases significantly, which can interfere with overall health. That seems like as good of an excuse as any to ditch your partner—just for a bit—and take a walk alone.
Why should you walk solo?
After looking at 141 participants (72 couples) between 25 and 78 years old, researchers realized that walking with someone seriously slows you down—especially when you're holding hands.
To determine this, each participant was timed while walking alone, walking with their partner, and walking while holding hands.
The hope was that each individual could maintain their solo speed or speed up to match their faster partner's gait. Unfortunately, that just wasn't the case, says associate professor of nursing, Libby Richards, Ph.D., MSN, R.N. Regardless of age, couples who walked together did so much more slowly.
The importance of walking speed.
While it might not seem significant in the moment, walking speed is important for overall health and physical fitness. "If someone substantially slows down when they are walking with someone else, that could negate some of the health benefits recognized if they walked alone at a faster pace," Richards said in a news release.
Some of the health benefits associated with gait speed include a reduced risk of falling, improved functional abilities, quicker recovery time, and a lower risk of mortality, according to professor of health and kinesiology Shirley Rietdyk, Ph.D. "Older adults who walk slower tend to have poorer health and lower functional status," she adds.
And no, slowing down is not an inevitable part of aging. With adequate exercise, like strength training, coordination training, and, of course, walking, adults can help maintain their gait speed.
How does this affect couples?
"In our study, we focused on couples because partners in committed relationships often provide essential support to promote one another's healthy lifestyle behaviors, including exercise," study author Melissa Franks, Ph.D., said in a news release.
Accountability partners are certainly impactful. However, if yours is slowing you down, consider including them in your other workouts and designating your walks for "me-time."
If you're not comfortable going on walks by yourself for health or safety reasons, don't fret. "Any physical activity or walking—regardless of speed—is better than none," Richards assures us.