Vegan Diets Becoming More Mainstream?

mbg Founder & Co-CEO
By Jason Wachob
mbg Founder & Co-CEO
Jason Wachob is the Founder and Co-CEO of mindbodygreen and the author of Wellth.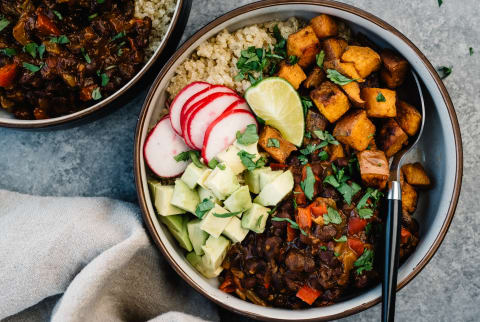 Image by Cameron Whitman / Stocksy
January 6, 2011
Did you read Alicia Silverstone's The Kind Diet or our Plant-Based Men series and now find yourself flirting with a plant-based lifestyle? The AP reports that veganism is "moving from marginal to mainstream" and that today's vegans are "urban hipsters, suburban moms, college students, even professional athletes."
I don't think so, but I do think a plant-based diet is more inclusive and sustainable for most individuals. ("Plant-based diet" was my pick for the 2010 Word of the Year and a 2011 Trend to Watch.)
How many people are actually vegan? The AP reports that, according to a 2009 survey, only 1% of the US population is vegan (though it's difficult to measure so the accuracy is up for debate).
What I find most encouraging in the AP story, and another 2011 Trend I predicted, is what I called "Veggies for Foodies" among chefs:
More than half the 1,500 chefs polled by the National Restaurant Association for its new "What's Hot in 2011" list included vegan entrees as a hot trend. Vegan entrees came in at No. 71 out of 226 trends (beating out organic beer and drinkable desserts) - that's far from No. 1, but evidence of veganism making inroads beyond urban strongholds like New York City and Los Angeles. Some chain restaurants like Souplantation and Pizza Fusion even mark vegan items on their menus.
So what do you think? Is veganism a fad or an evolution? Do you prefer the word "vegan" or "plant-based"?