paid content
 for

The Ultimate Father's Day Gift Guide: 8 Gifts Your Dad Didn't Know He Needed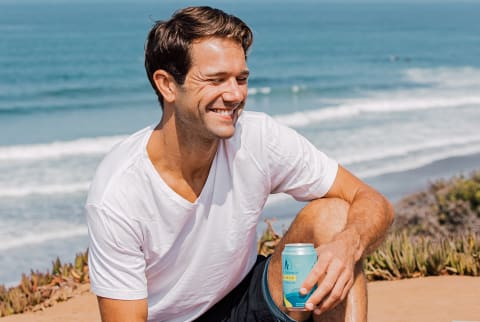 Image by Athletic Brewing Co. / mbg Contributor
June 15, 2022
Dads are notoriously hard to shop for. It's a fact. But year after year, we take on the challenge because our dads deserve something special on Father's Day. Without them, we wouldn't be here (literally), so a gift of appreciation is the least we can do. And while they always seem grateful for the effort, our gifts tend to end up in a pile at the back of their closets with the ghosts of Father's Day past. But not this year…
This year we were determined to help our community crush their annual gifting challenge, so we put together the ultimate Father's Day Gift Guide. With gifts like Athletic Brewing Co's Non-Alcoholic Craft Beers, he's sure to be pleased. These clean-ingredient beers taste just like the real deal but without the compromise. To find out what else is on our list, keep scrolling—but buyers beware, you're officially raising the bar for next year.
2022 Father's Day Gift Guide
Something for every dad.
Who knew there were so many great gifts out there for good ole dad? And there's more where that came from… For the soon-to-be fathers in your life, we're adding a bonus item. Athletic Brewing Co's Stork Bundle is the perfect gift for new dads running on little sleep. The mixed pack of nonalcoholic brews gives them the taste of a great beer without the cloudiness. After all, with a new little one in the house, it's critical to stay on top of your game. PLUS the Stork Bundle also includes a few extra gifts for their pint-size person. Win, win!
Now that you have your list, it's time to start shopping. Your siblings will be sure to thank you for doing the hard part—just don't forget to Venmo charge them afterward!

Ryan Brady
Ryan Brady is a Freelance Writer at mindbodygreen. She received her B.A. in Visual Arts from Yale University and her M.A. in Clinical Psychology with concentration in Spirituality and Mind-Body Practice, from Columbia University.
Ryan is passionate about holistic health, fitness, and spiritually-centered living. She loves using her knowledge and personal experience to help others improve their well-being. She brings this passion to her writing, as well as to her work at the wellness centers she owns in Atlanta, GA. When she's not working, Ryan can be found traveling, spoiling her dog, or experimenting with gluten free, dairy free baking.