Too Much Salt Can Weaken The Immune System, New Study Finds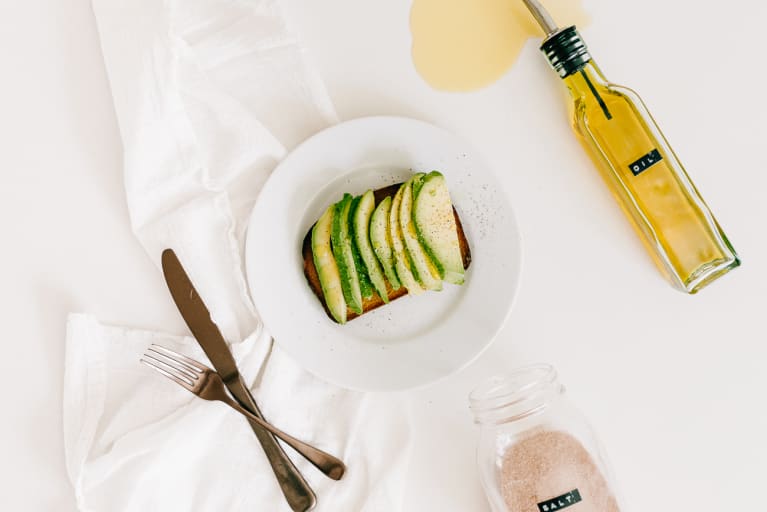 As the coronavirus pandemic sweeps the globe, we're all doing our best to take care of ourselves—and our immune systems. And according to new research out of the University Hospital Bonn in Germany, one important factor to consider is your salt intake.
Of course, it's well known that too much salt can lead to high blood pressure, which increases someone's risk for heart attack and stroke. But this study is the first to prove that excessive salt consumption significantly weakens the immune system.
We dug into the findings to learn more, plus what a healthy dose of salt looks like.
What is the right amount?
First, the World Health Organization (WHO) has a standard recommendation of no more than 5 grams of salt per day. That's about one level teaspoon—but remember—sodium is often mixed into processed foods, along with the extra we sprinkle on our cooking.
According to WHO, we likely consume much more than 5 grams, with the average estimate of daily salt consumption sitting at around 9 to 12 grams. But they also note that reducing salt intake is one of the most cost-effective ways to improve health.
So, what happens when you eat too much?
Salt's toll on the immune system.
Lead author Katarzyna Jobin says, "We had previously put some of [the mice] on a high-salt diet. In the spleen and liver of these animals we counted 100 to 1,000 times the number of disease-causing pathogens." They also observed UTIs in the mice healed slower with more salt.
For this research, the team studied the effects of a high-salt diet on both mice and humans. Mice fed a high-salt diet ended up having "much more severe bacterial infections," and people who ate an extra 6 grams of salt every day wound up showing "pronounced immune deficiencies."
After just one week of extra salt, the human blood samples revealed immune cells were faring much worse against bacteria compared to the pre-salt diet change. As the research explains, too much salt can trigger your kidneys and prompt the buildup of glucocorticoids (a hormone) in the body. This hormone impairs the most common type of immune cell in the blood, called granulocytes, making it harder to combat bacteria efficiently.
All this is certainly not to say salt must be avoided at all costs, but the connection between consumption and immunity wasn't fully understood until now. By following the 5-gram-per-day standard, we can mind both our heart health and our immunity.
Want to turn your passion for wellbeing into a fulfilling career? Become a Certified Health Coach! Learn more here.