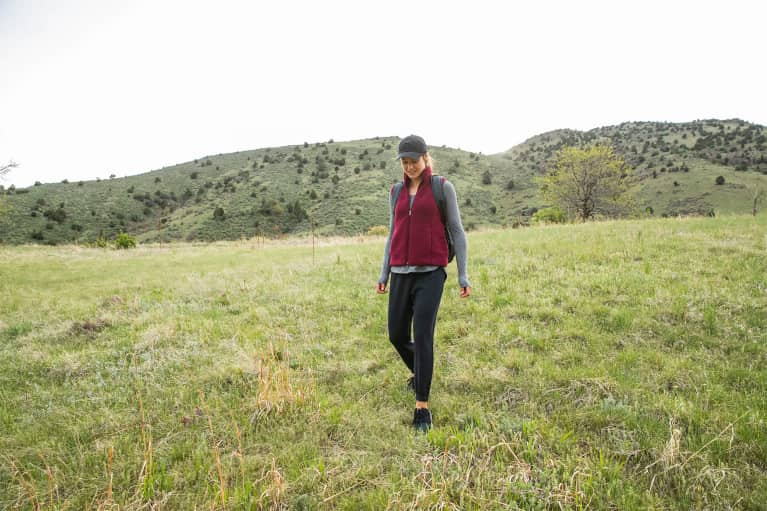 Maybe you've set fitness goals and hit one after the other all year long. Or you've discovered an amazing approach to movement that you really love instead of dread. Either way, you're crushing it, and you're feeling good. But as soon as a late afternoon sunset becomes the new normal, inertia alone may not be enough to keep your body moving.
When hibernation season settles in for the long haul and you're looking for a plan of action for staying active, read on for three ways that might help inspire you to stay the path—and stay warm while doing it.
1.    Move in the morning.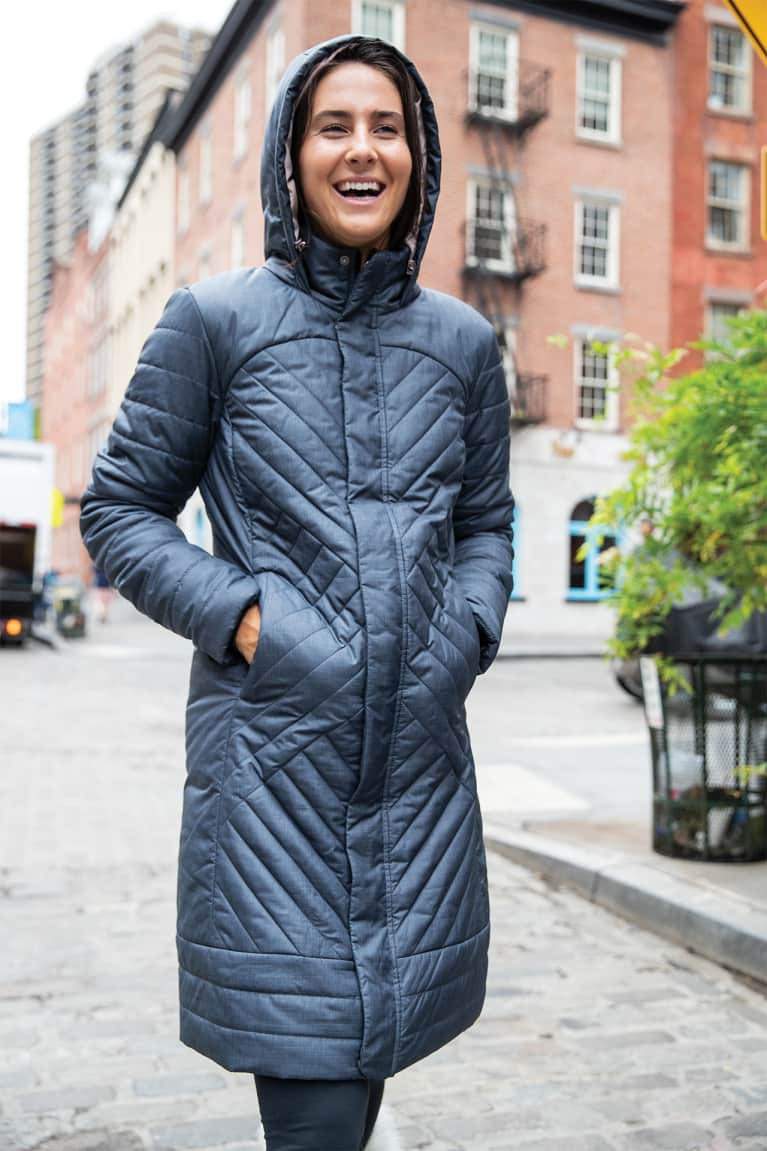 The days are shorter and darker this time of year, which can throw off the 24-hour light/dark cycle our brains are accustomed to for functions like sleep and metabolism—and yes, impact our physical and mental health as a result.
Maximizing your exposure to daylight in the morning hours (yep, this may mean an earlier bedtime!) not only helps your body adjust naturally to the season's darker days, but it helps stave off the winter blues. Rise with the sun and set a winter morning ritual that involves movement—whether it's a sequence of opener stretches (try these early-morning routines for shoulders, hips, and feet) or a short walk to the coffee shop to get in some extra steps on your way to the office.
Bundling up in a jacket that's just as comfy as it is chic is key for a chilly weather detour. Stay toasty and dry in CALIA by Carrie Underwood's Quilted Parka: It's made with Thermolite insulating technology that cuts down on extra bulk (so you can move around easily without feeling like you're walking in a sleeping bag) and also has a water-repellant shell for snowy and rainy mornings. No excuses!
2.    Sign up for a spring race.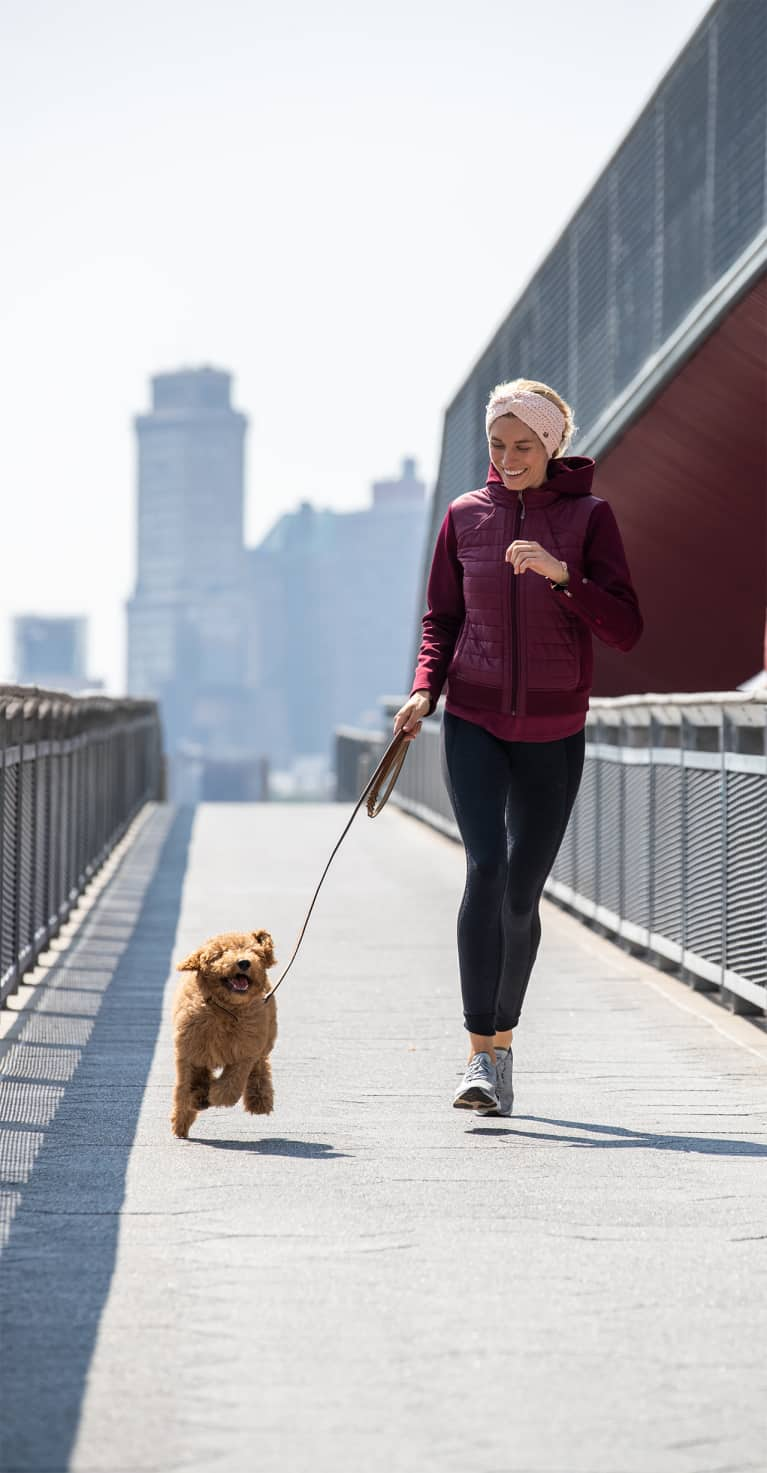 Aka, train for one! For running newbies and PR chasers alike, anticipating a big race in the spring is a guaranteed way to keep your body not just moving, but in peak physical condition during the winter months. Find a training schedule that challenges you and stick to it, and cross-train with an indoor workout at your favorite studio or gym.
When you can, skip the treadmill for outdoor runs. Keep in mind that once you get moving, your body heats up fast, and the cold temps in the forecast don't exactly feel like it. A rule of thumb to calculate your running temperature is to add 10-20 degrees to the outside temperature, depending on your pace and the length of your run.
Generally, in 30–39 degrees, a long sleeve tech shirt, tech leggings or tights like CALIA by Carrie Underwood's moisture-wicking Warm Leggings that are designed for working out in cool weather and will keep you dry (i.e. pulls perspiration away from your skin), performance gloves, and a headband to cover your ears is great—anything lower that than, you'll want to layer up with a jacket that helps retain body heat, like CALIA by Carrie Underwood's stylish Moto Hybrid Jacket or insulating, water-repellant Full Zip Puffer Hybrid Jacket.
3.    Find a new favorite winter activity.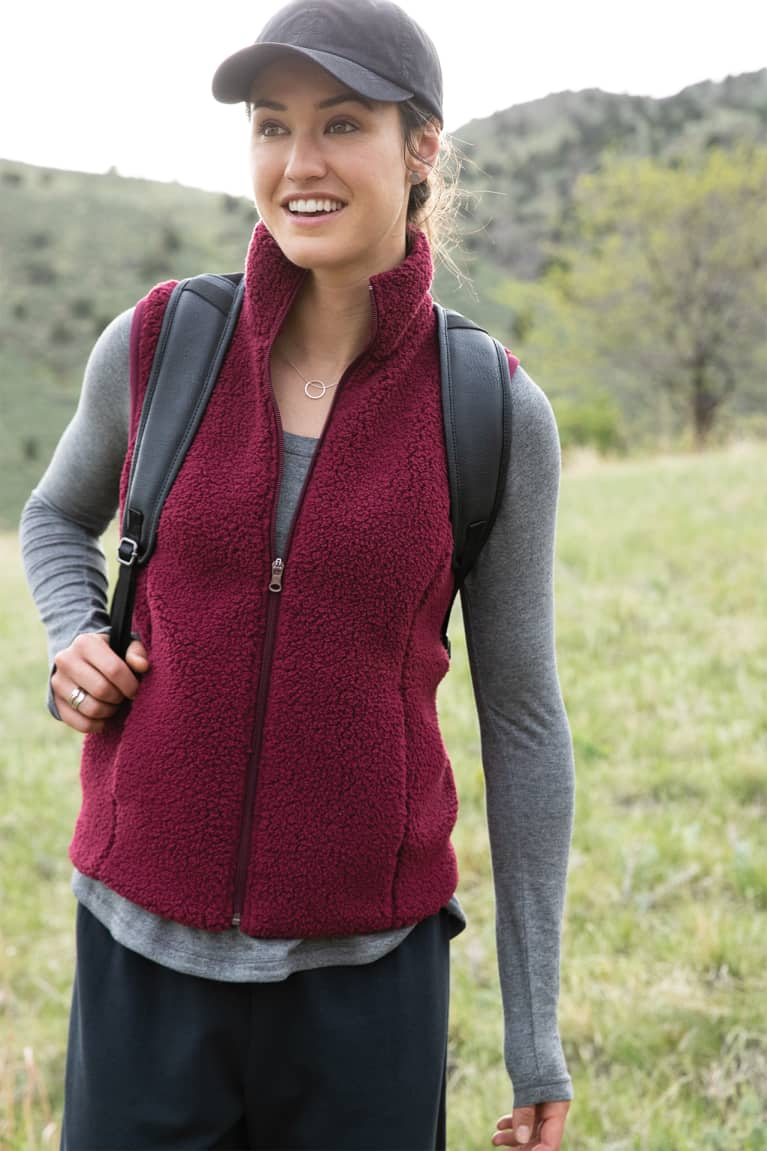 Hiking, ice skating, cross-country skiing, regular skiing, snowboarding, snowshoeing, igloo building—pick a sport, any sport. Trying out a new activity for the first time is guaranteed to feel less like heart-pumping exercise and more like just plain fun.
We suggest making a weekend out of it: Get your crew together, head to the nearest mountain, grab a guide and your gear, and enjoy the best that mother nature has to offer during hygge season. Pack layers that keep you cozy but dry once you work up a sweat, like CALIA by Carrie Underwood's Flow Everyday Long-Sleeved Shirt that's got moisture-wicking technology. It's also antimicrobial, so you'll still feel fresh enough after hitting the slopes to pull on your Sherpa Vest and head to the snap-and-crackly warmth of a fire at the end of the day. Do it for the s'mores.