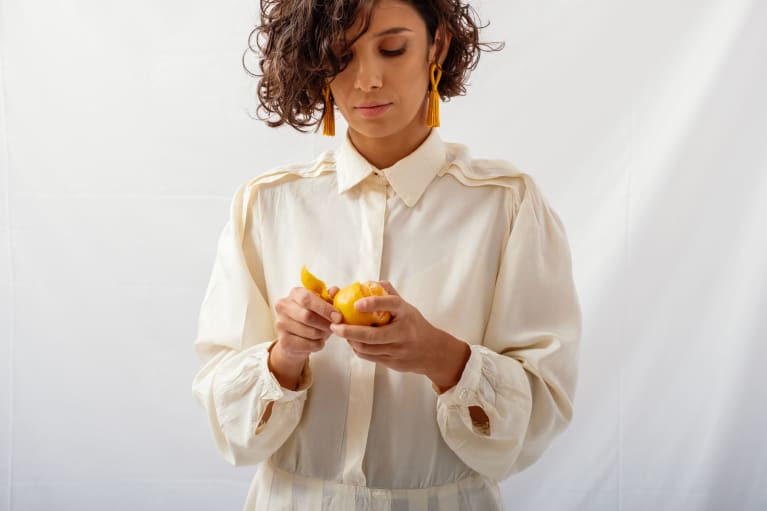 If you can't seem to resist a good snack break during the day, you're definitely not alone. Proof? A consumer survey published not too long ago estimated that 91 percent of U.S. adults snack multiple times a day.
And while, yes, that makes sense—no one likes feeling hungry between meals if they can help it—snacking as a "habit" often gets filed under the not-so-healthy category. But not all snacking is created equal, of course.
Working your way through a bag of chips or something junky over the course of a day is one thing, but what about nibbling more mindfully? For the record, there isn't enough evidence to support common beliefs that snacking on certain foods will speed up metabolism, help with weight loss, or control blood sugar levels. Here's what we do know: When done right, smart snacking can be a healthy habit. Read on for three top tips.
Snacking is a good idea when…
1. You've just worked out. Experts say that getting a hit of protein within an hour post-exercise isn't just a good thing, it's actually nonnegotiable. Protein gives your body what they need to repair your muscles, which in turn reduces soreness and risk of injury. Pair your protein (aim for at least 10 grams) with complex carbohydrates for optimal recovery; plant-based protein bars and smoothies are easy grab-and-go choices.
2. You're choosing the right foods. We know: It's super tempting and convenient to stave off the afternoon slump with carbohydrate bombs—highly processed, sugary snacks that give us a brief jolt of energy before our hunger returns with a vengeance in an hour or two. But smart snacking is one of the easiest ways to help you get more essential nutrients, vitamins, and fiber into your day, especially if you're reaching for whole foods like fruits, veg, or the classic scoop of almonds to help you feel satisfied.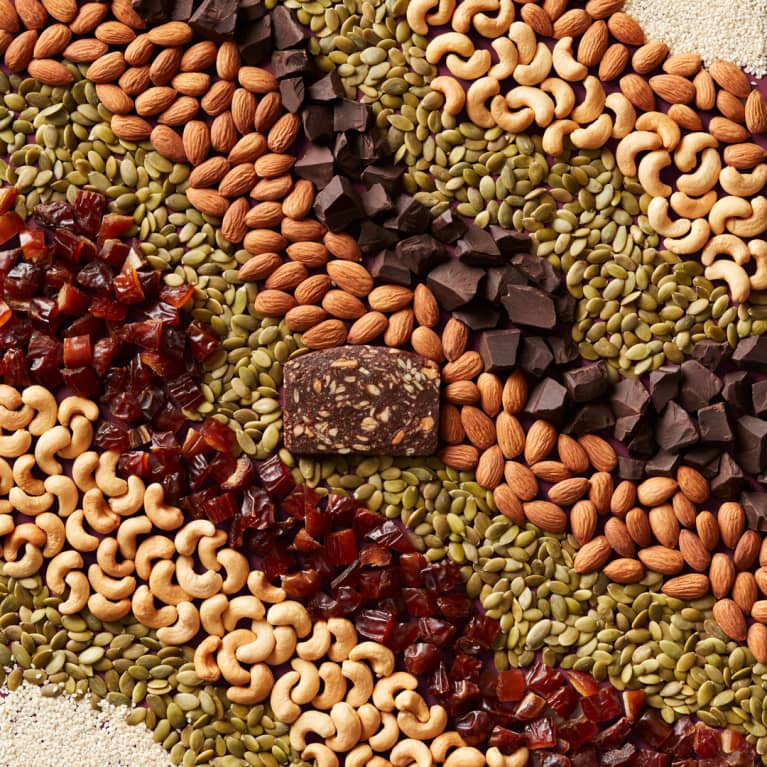 It's also a good idea to include a protein source in your snack to help you stay full until your next meal. For a hit of 10 grams of plant-based protein, CLIF® Whole Lotta™ bars are coming out on top of the snack-game food chain. The maker of the energy bar that reliably fueled your hiking trips are behind a new certified organic, no sugar added snack bar that's made with—you guessed it—a whole lotta great ingredients: Fruit, seeds, and nuts are the base of four irresistible flavor combos like Tart Cherry Almond and Salted Dark Chocolate. And on top of being gluten free and dairy free, they're the perfect size to stash right in your gym bag pocket for workout recovery or office desk drawer (speaking from experience here) for whenever that midday slump creeps up.
3. You're not overdoing it. No matter what you're eating, it's still important to keep your snacking habit in check. Obviously, you want to avoid snacking excessively and mindlessly, when it's for reasons other than hunger, like boredom or stress. Snack according to how active you are during the day and how long you're going between your regular meals, and stick with healthy options. Your body—and belly—will thank you.
The ideas and suggestions written here are provided for general educational purposes only and should not be construed as medical advice or care. Always seek the advice of a physician or other qualified health provider before beginning any physical fitness or health- and nutrition-related activity.