These 6 Amazing Beauty Products Are Already In Your Pantry

By Lily Kunin
mbg Contributor
Lily Kunin is an Integrative Nutrition Health Coach, cookbook author and business owner living in New York City. She is the owner of Clean Market, a café, apothecary and functional tonic bar.
April 10, 2017
Over the years, my beauty cabinet and kitchen cabinet have become virtually interchangeable. We care about what we put in our bodies, so it's only natural that we have come to care about what we put on our skin. This rings so true to me that I included a natural beauty recipe in every chapter of my cookbook, Good Clean Food: Super Simple Plant-Based Recipes for Every Day.
After all, we've discovered that we absorb over 80 percent of what we apply to our skin. What's truly amazing to me is how beneficial and effective pantry ingredients can be when used in a beauty application. An added bonus is they are usually inexpensive compared to fancy beauty treatments! These are a few of my favorite beauty ingredients—some of them may surprise you—and ones that are equally at home in the bathroom as in the kitchen.
Raw honey.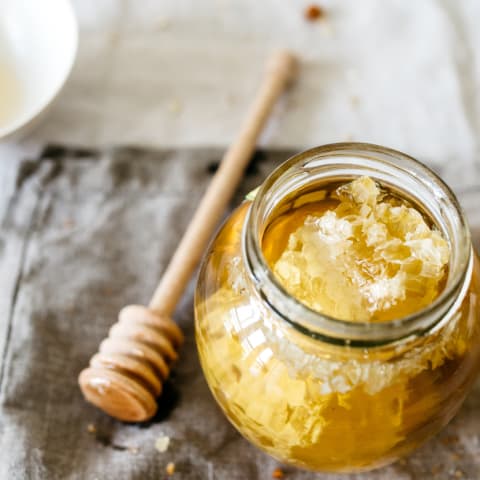 Honey is a healer. Sip on this potent liquid gold with lemon and a dash of apple cider vinegar and watch your sore throat melt away. You can thank its antibacterial qualities for this, and the same rings true when applied to the skin. It is particularly great for acne and excels at healing the skin. This is often the base of many homemade face masks due to its antimicrobial, hydrating and gentle exfoliating power.
Nutritional yeast.
Nutritional yeast is incredibly high in B vitamins—in fact, one tablespoon gives you your daily dose! Getting in your daily B's can help reduce inflammation and acne, plus it's a tasty substitute for dairy, which can trigger some skin-sensitive individuals. The power of nutritional yeast can also be absorbed when applied topically and it also acts as a gentle exfoliant.
Matcha powder.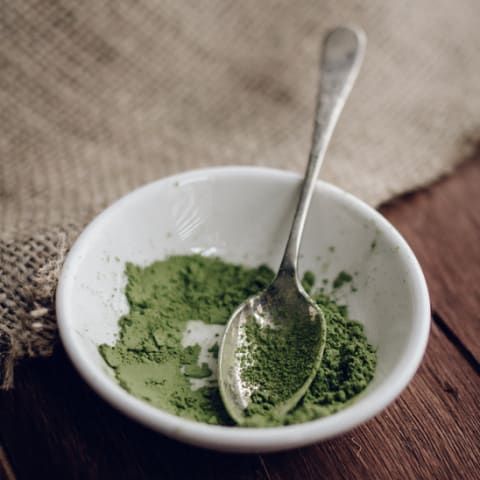 Matcha, a finely ground powder of green tea, is known for its high levels of antioxidants and ability to provide a cool, calm, and collected energy. Sip on it to boost energy and support happy brain waves. When applied to the skin, matcha has the same uplifting, brightening power. The Brightening Matcha Face Mask in my cookbook mixes matcha with raw honey, parsley, and cucumber for an extra-hydrating glow.
Apple cider vinegar.
Have you ever heard the saying your skin is a reflection of your digestion? That's where raw apple cider vinegar comes in. It can help to balance and restore good gut bacteria, improving digestion, which in turn improves skin. Try having a teaspoon in the morning or even a teaspoon before each meal with a little water. When applied topically, it can help to balance skin and keep bacteria (aka acne) at bay. It can be strong on its own—I like to dilute it 4:1 with filtered water to spritz on my face.
Turmeric.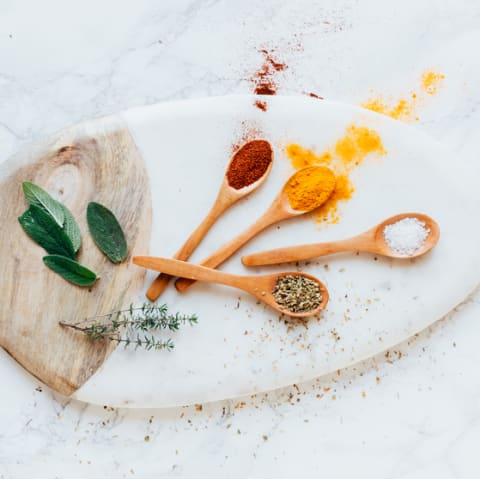 Turmeric is one of the most anti-inflammatory healing foods on the planet. I add a dash to my morning bone broth, along with some freshly ground black pepper, which increases its bioavailability by 2,000 percent. When applied topically, it has the same anti-inflammatory super power. I also like to pair it with raw honey and brightening lemon for a healing face mask.
Probiotics.
Foods rich in probiotics and good bacteria like kombucha, low-sugar coconut yogurt, raw sauerkraut, and kimchee are not only delicious but are good for your gut (kind of like the above). Coconut yogurt is a beauty go-to of mine, and I apply it topically sometimes to help balance the good bacteria on my skin!