This Crunchy Keto Fried Chicken Redefines KFC
Certified holistic nutrition consultant
By Lindsay Boyers
Certified holistic nutrition consultant
Lindsay Boyers is a nutrition consultant specializing in elimination diets, gut health, and food sensitivities. Lindsay earned a degree in food & nutrition from Framingham State University, and she holds a Certificate in Holistic Nutrition Consulting from the American College of Healthcare Sciences.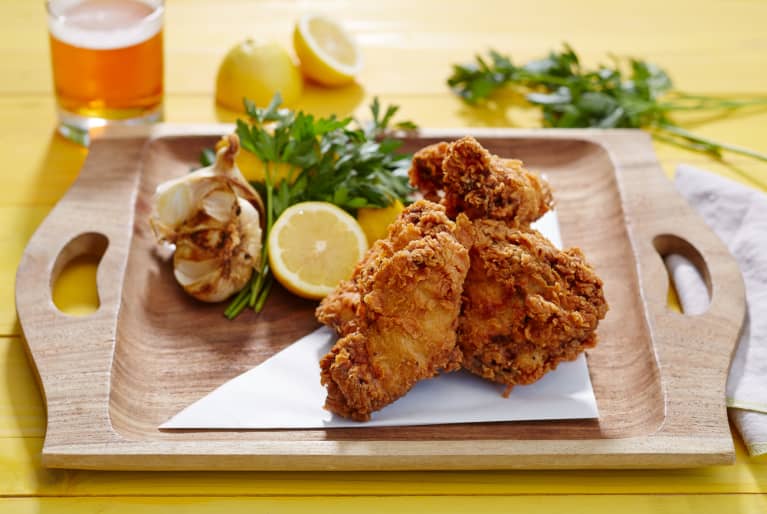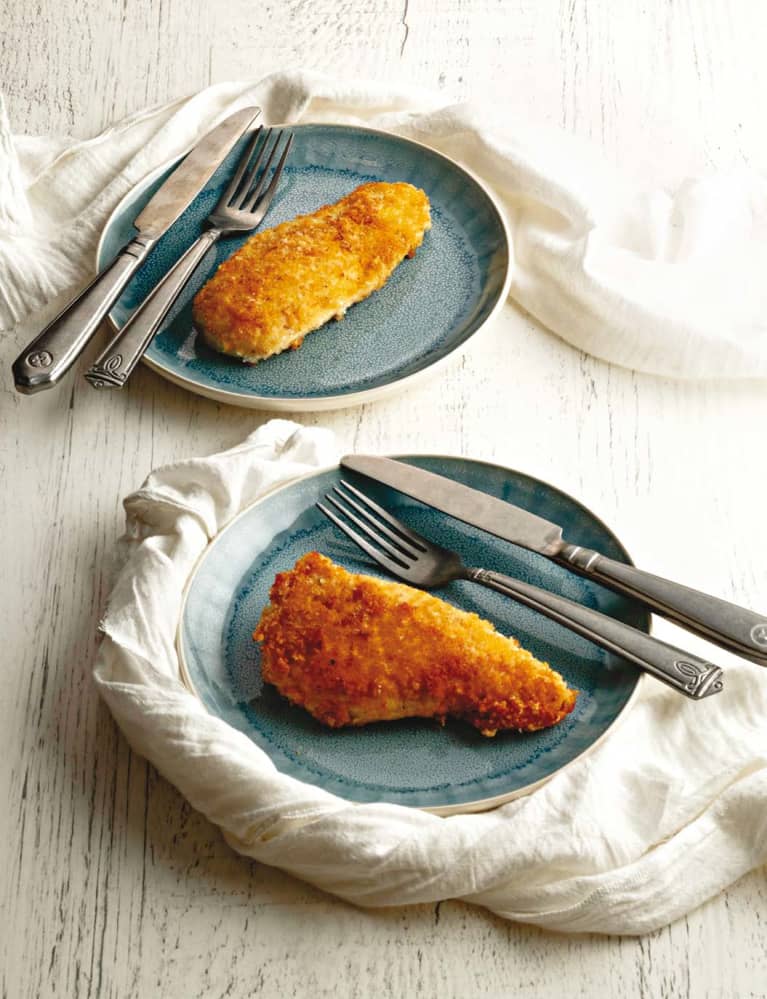 ½ cup crushed pork rinds
2 tablespoons grated Parmesan cheese
¼ teaspoon garlic powder
¼ teaspoon onion powder
¼ teaspoon dried minced onion
⅛ teaspoon salt
¼ teaspoon black pepper
1 large egg
2 (4-ounce) boneless, skinless chicken breasts
2 tablespoons coconut oil
Put pork rinds, Parmesan cheese, garlic powder, onion powder, minced onion, salt, and pepper in a large mixing bowl and stir until well combined.
Crack egg into a separate bowl and whisk.
Dip each chicken breast into egg and then coat in pork rind mixture, making sure the chicken is completely covered.
In a medium skillet over medium-high heat, heat coconut oil. When coconut oil is hot, place chicken breasts into pan. Let cook 5 to 7 minutes or until pork rind crust is browned. Flip chicken over and let cook another 5 to 7 minutes until cooked through.
Serve hot.
A note on picking pork rinds: All pork rinds are not created equal. When choosing pork rinds, read the ingredient list and choose a package that comes from pigs that are humanely treated and that contains only pork skin and pork fat or pork skin and salt. Avoid pork rinds with any added artificial ingredients that come from conventionally raised pigs.
Excerpted from The Keto for Two Cookbook by Lindsay Boyers. Copyright © 2019 by Simon & Schuster Inc. Photographs by Audrey Roberts. Used with permission of the publisher, Adams Media, an imprint of Simon & Schuster. All rights reserved.