Shopping Addictions Are Real & Researchers Found A Way To Diagnose It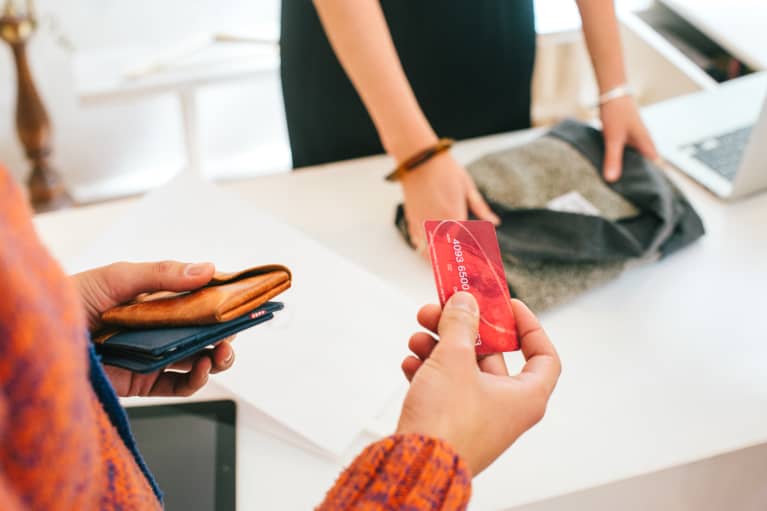 Nearly 6% of Americans have compulsive buying disorder, which can lead to emotional distress and, in some cases, debilitating debt. Despite the mental and financial burdens of excessive buying, the International Classification of Diseases did not label it a formal mental health disorder. But thanks to a new diagnostic scale, researchers are one step closer to evaluating and legitimizing the issue.
A team of researchers, led by Mike Kyrios, Ph.D., and Dan Fassnacht, Ph.D., developed the Excessive Buying Rating Scale (EBRS), based on information from 358 participants. The findings were published in the Journal of Obsessive-Compulsive and Related Disorders, and the scale helps evaluate the severity of buying-shopping disorders and predict who might be at risk.
Who is at risk of excessive buying?
People who strongly believe purchases are beneficial, rather than problematic, are more likely to have excessive buying problems.
"Strong beliefs that buying an object will lead to emotional security—or that not purchasing the object will lead to a loss of opportunity—explains to some extent why people can't control their urges to buy," Fassnacht said.
Shopping can be used as a coping mechanism, for sadness (which is linked to addiction) or low self-esteem. According to Kyrios, "buying appears to be a strategy we use to compensate for deficiencies that we see in ourselves." People with self-ambivalence were more likely to impulsively purchase.
Along with emotional indicators, biology also seemed to play a role. There was a "small but significant effect of gender and age," Fassnacht said. "Females and younger people reported high excessive buying severity."
Why does this measurement help?
Creating a global diagnostic tool might set excessive buying apart from "other specified impulse-control disorders." When the disorder stands alone, it will be easier for scientists to find a targeted treatment option.
Additionally, since addiction and addictive personalities are largely misunderstood, they're also commonly stigmatized. Recognizing buying disorders as a true pathological condition can hopefully create more empathy for those struggling.