5 Dietitian-Approved Herbs & Spices That Will Help You Live Longer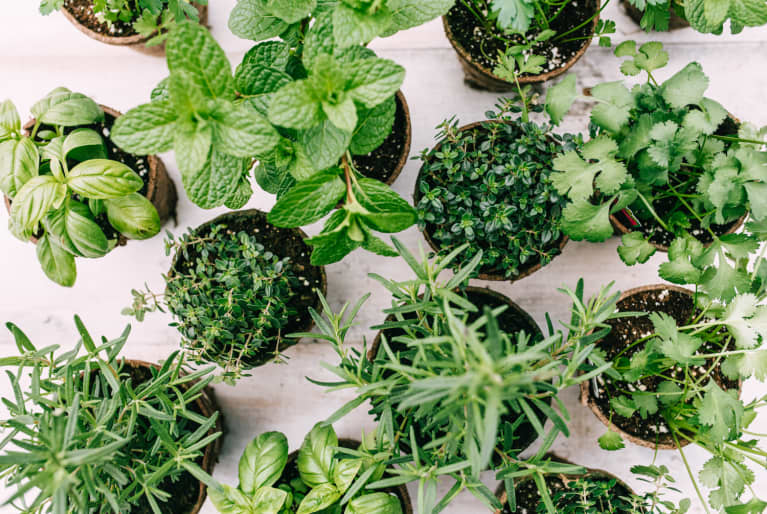 The duration of one's life can be influenced by many factors, including genetics, environment, and lifestyle. It is true that our genes do play a role; however, an abundance of research shows that diet and lifestyle are largely associated with one's life expectancy. The combination of a healthy weight, increased physical activity, reduced stress, and good sleep hygiene is commonly prescribed to improve one's longevity. Additional factors such as the inclusion of herbs and spices may also naturally boost one's chance of living longer.
Now, aging is a natural, inevitable process that everyone will experience. At this time, there isn't a magic ingredient or additive that will completely prevent it, but the following five herbs and spices are associated with longevity and can be easily sprinkled throughout one's diet!
Holy basil is another adaptogenic herb and is also used to manage anxiety and stress. Early research suggests that taking holy basil leaf extract twice daily after meals reduces anxiety and depression; however, more research is needed for sufficient evidence.
Turmeric, a popular spice that has contributed to the trendy golden milk, is widely known for its anti-inflammatory and antioxidant properties. Curcumin is the active compound within this powerful root and is responsible for these effects. Increased inflammation throughout the body can increase the risk of cancer, cardiovascular disease, diabetes, and other chronic diseases. The addition of turmeric during cooking is one way to protect yourself from these conditions.