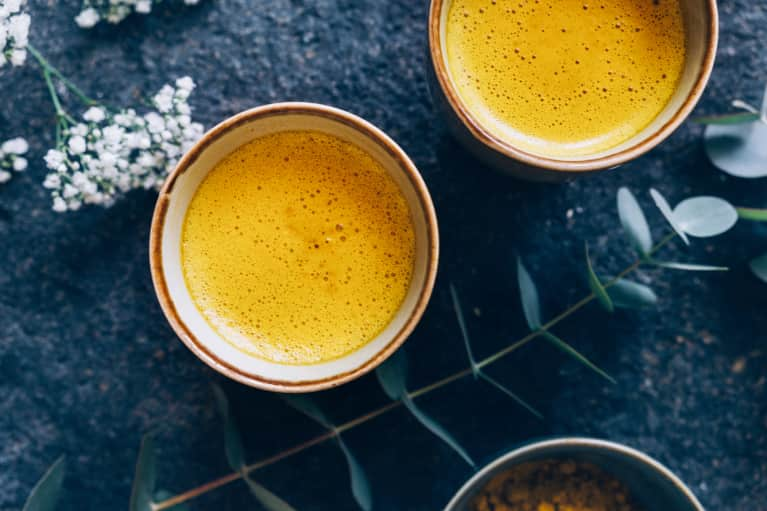 It's the coldest time of year, and for many of us that means less time outside and more evenings spent in the comfort of our home or apartment. And while we can sometimes miss precious time in the fresh air, many of us learn to love this time of year—embracing the excuse to put on our fuzziest socks, host comfort-food-filled dinner parties, and curl up on the couch with a good book.
Indeed, these are the kinds of things that make this time of year special, but we want to avoid replacing our refreshing green smoothies and arugula salads with sugar-laden foods that don't have much nutritional value. Obviously, saying no to that tube of cookie dough or a steaming cup of hot chocolate when it's snowing outside is easier said than done, and that's why it's important to have a few healthy rituals in your back pocket.
Turning to the wisdom of ayurveda, an ancient system of medicine that originated in India, we don't have to look far to find the perfect winter tonic to keep on hand: golden milk. This traditional ayurvedic drink is full of healthy ingredients that will give you the satisfaction of a warm, creamy drink—without the sugar, dairy, or caffeine.
What's inside golden milk, you ask, well here it is: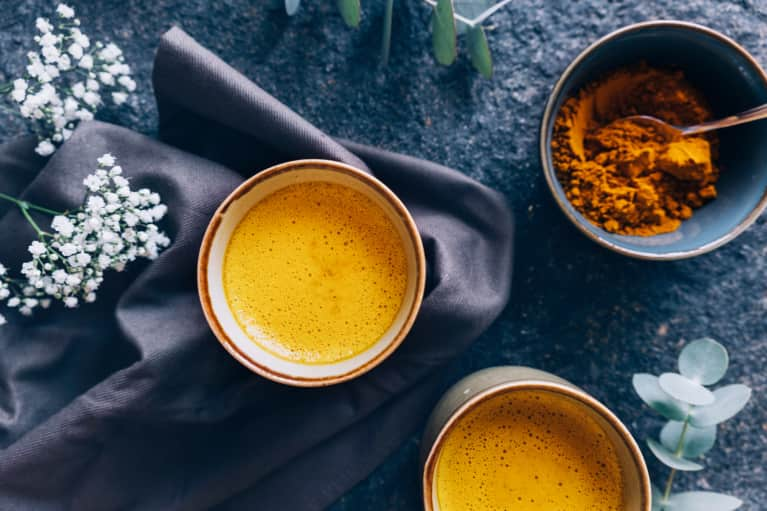 Ashwagandha is part of a larger family of plants called adaptogens, which are known for tonifying the entire system. This herb balances our immune system and our physical and mental health, bringing vitality back to our lives.* Ashwagandha has earned its spot as one of the most restorative herbs in ayurvedic healing and brings a certain synergy to golden milk by nourishing not just the mind—but the body and spirit.*
If you haven't heard of turmeric yet, it's time you got familiar with this versatile herb that has been used in traditional medical systems throughout history! Turmeric supports a healthy inflammatory response and is responsible for the vibrant yellow color of golden milk.* Paired with ashwagandha, these two ingredients make golden milk a truly magical herbal experience and are praised by holistic health experts across the globe.
Black pepper might seem like a surprising addition, but there's a very specific reason it found its way into your golden milk. Black pepper has long been used with turmeric to support its absorption, with some studies suggesting it can boost turmeric's bioavailability in the body.*
Cardamom is a lesser-known spice with a long history of supporting the digestive system (it's in the same family as ginger). The fragrant herb has a mildly spicy, sweet, and nutty flavor that delicately balances this tonic perfectly.
If you like a little bit of sweetness but like your sugars to come from a whole-foods source—dates are a great option. This naturally rich, sweet fruit is a source of vitamins and minerals.
A dash of vanilla will bring any ordinary beverage to a whole new level. The sweet aroma of this herb has long been used to naturally boost mood.*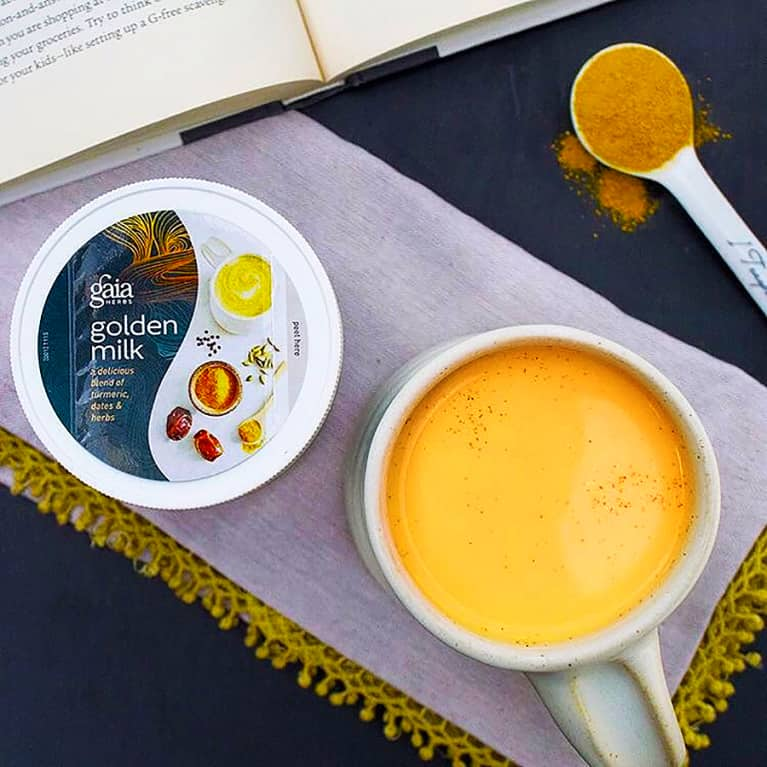 By combining all these diverse and healthy ingredients at home, you can create your own traditional ayurvedic winter tonic. But even more convenient is Gaia Herbs Golden Milk: Just add 1 teaspoon of the powder to your favorite warm milk, and you have a calming, lightly sweet golden milk that is also organic, vegan, and gluten-free and does not contain GMOs, soy, or added sweeteners—exactly as it should be.