The Opioid Epidemic Is Now A Public Health Emergency: Here's What That Really Means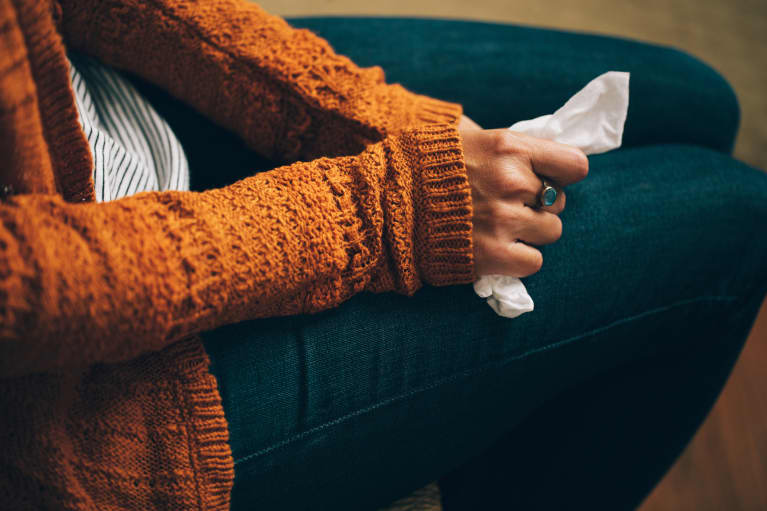 October 27, 2017 — 15:00 PM
Ever feel like health news is too overwhelming, fast-paced, or hard to decipher? Us too. Here, we filter through the latest in integrative health, wellness trends, and nutrition advice, reporting on the most exciting and meaningful breakthroughs. We'll tell you exactly what you need to know—and how it might help you become a healthier and happier human.
President Trump just declared the opioid epidemic in the United States a national public health emergency. What does that mean? Well, according to CNN, "President Trump will direct acting Health Secretary Eric Hargan to declare a public health emergency under the Public Health Services Act." This is different from a national emergency (like those that were declared for Harvey and Irma), which go through the Stafford Disaster Relief and Emergency Assistance Act.
The opioid epidemic has been a problem in America for a very long time, and deaths from prescription pain pills—like oxycodone, hydrocodone, and methadone—have quadrupled in the last 18 years. The declaration will free up resources to help combat the epidemic by increasing grant money from federal agencies. This order will also expand access to telemedicine in rural areas, help speed up the hiring process for health care professionals working on the crisis, and help break down bureaucratic delays.
This feels like a win for the many people fighting this national epidemic, but many people are still worried that other Trump policies—like his attempt to repeal or replace the Affordable Care Act—will hinder progress and hurt people who are seeking treatment. Why? The Affordable Care Act (also known as Obamacare) mandates drug treatment services and disallows insurance companies from considering addiction a preexisting condition. Critics are also saying that while it's a step in the right direction, declaring a national emergency isn't enough. The White House needs to have a more detailed plan of action for tackling this epidemic that kills over 140 Americans every single day.
What would a plan like that look like? According to NPR, Democratic senators just introduced a bill that would funnel almost $50 billion toward opioid abuse prevention, treatment, and research. No word yet if the president will decide to support that bill. Another option would be to rethink the $400 million budget cut the Trump administration has planned for the Substance Abuse and Mental Health Services agency, which is part of the U.S. Department of Health and Human Services and is in charge of addiction treatment programs.
This public health emergency will last 90 days but can be extended or renewed. Stay tuned!
Opioid addiction often starts with chronic back pain. Here are the natural back pain therapies that actually work.