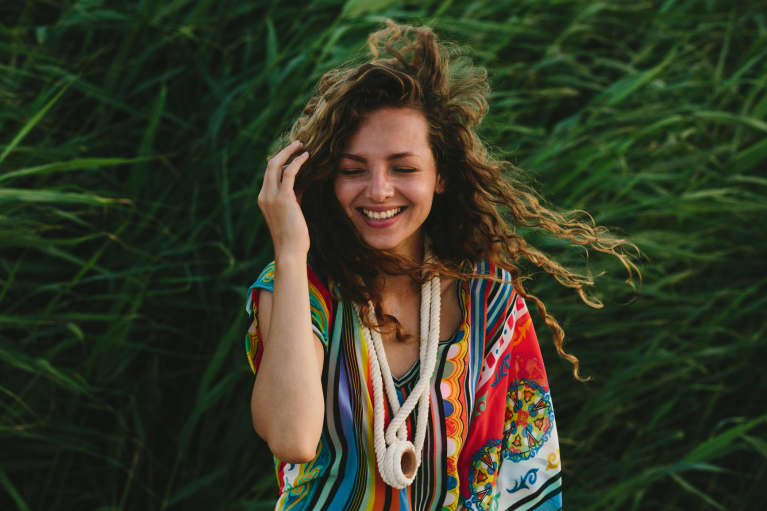 You eat a plant-based diet, move your body regularly, and have a kick-ass self-care routine. You shop for local and organic groceries and have adopted a clean beauty routine free from parabens and other chemicals you can't pronounce. You've healed your gut, tended to your adrenals, and your energy levels, mood, and digestion are exactly where you want them to be. You have healthy relationships, your life is full of laughter, and your stress is well under control. What could possibly be missing?
If you're health-conscious, you probably spend quite a bit of time being intentional about what you're putting in your body when it comes to food—but can you say the same for your supplements? It's likely you're taking at least one (maybe a multivitamin, probiotic, curcumin, omega-3s, magnesium, or vitamin D3?), so it's important to know the facts.
Not all supplements are created equal.
It's tempting to assume that, since supplements are meant to support our health, the ingredients are safe and of the highest quality. Many people are surprised that some pretty unsightly characters—like gluten, coatings and shellacs, magnesium stearate, and hydrogenated oils—can easily find their way into the capsule you're taking every morning. In addition, do you know where your supplements are made and how? Manufacturing practices are a big deal—especially when it comes to quality control and safety. And finally, there's potency and efficacy. Are you sure the ingredient is in the best form and at the amount listed on the bottle?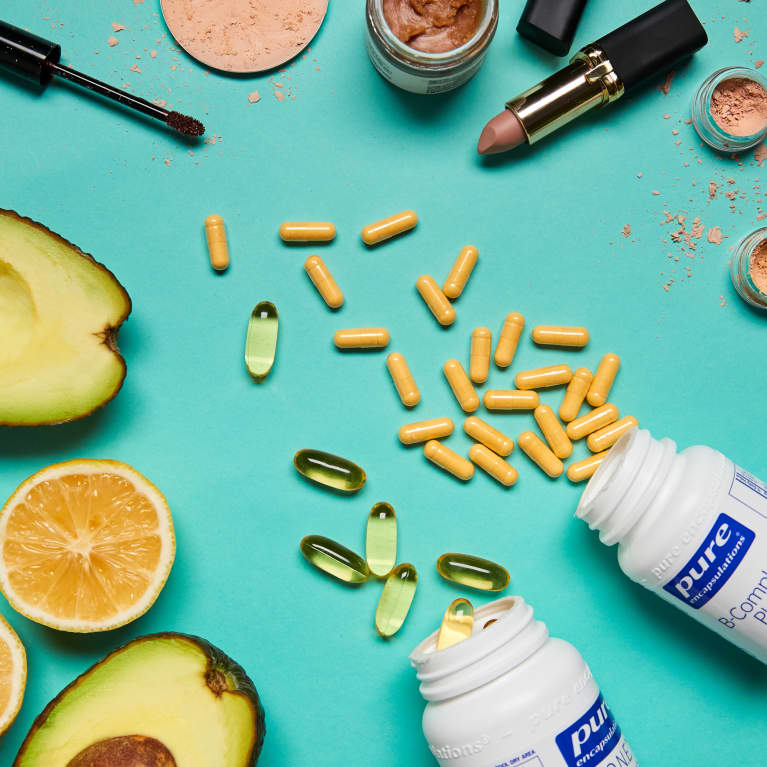 This is what to look for in a supplement.
Now that we've established the fact that ingredient sourcing, label transparency, quality control, and manufacturing practices are a big deal, what should you look for in a supplement? Well, a lot of things, but perhaps the most important is label transparency. Supplements should be hypoallergenic, non-GMO, certified gluten-free, and have no added colors, flavors, or sweeteners—and ideally, they will state this right on the label. In addition, the label should clearly show the precise list of ingredients and the amounts.
Look for supplements from companies that have rigorous standards for ingredient quality and purity—like those from Pure Encapsulations. The manufacturing of Pure Encapsulations supplements takes place in temperature-, humidity-, and dust-controlled rooms, and each piece of equipment is dismantled and sterilized before each production run. Each ingredient and final product is scientifically tested by an independent laboratory for potency and purity, so you know what is listed on the label is what is actually in the bottle!
Here's why you should find a brand you trust.
Admittedly, there's a lot to remember here. And the idea of spending hours in the supplement aisle or scrolling through pages and pages online is less than ideal. Luckily, if you find a brand you trust, you can take out all the guesswork, save some time, and have total confidence that what you're putting in your body is not only safe but effective. Pure Encapsulations meets all these necessary requirements and more.
They also encourage you to connect with a health care practitioner whenever you're considering a supplement. This is huge, because let's be honest: We're not all doctors. Ensure your practitioner advises you on the right doses of nutrients for your individual needs, and once you've done that, you can move forward with confidence and ease. Happy supplementing!