Close Banner
Advertisement
This ad is displayed using third party content and we do not control its accessibility features.
paid content
 for

The Mind, Body & Soul Approach To Rebooting Your Wellness Routine
Founder of TMAC Fitness
By Todd McCullough
Founder of TMAC Fitness
Todd McCullough is a Los Angeles-based, ACE-certified personal trainer, E-RYT registered yoga teacher, and founder of TMAC FITNESS.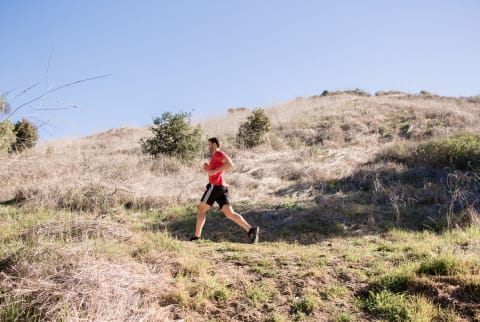 Photo by Tamara Muth-King
Springtime is just around the corner, which means establishing new wellness and fitness goals to adapt to the new season. To start, upgrading my wardrobe choices for spring instantly brings a sense of new beginnings for the adventures ahead. As my go-to spot for all things active, Kohl's selection of apparel, footwear, and wellness products are fresh and fun, which adds another level of excitement for taking on spring and feeling refreshed for the season.
I'm already planning new hiking trails and adventures—getting lost in nature once a week is a must for me. No concrete jungle, loud noises, or social media—just man in his original habitat breathing in the fresh air.
In a fitness culture hooked on the luxury of boutique gyms and classes, navigating exercise and movement beyond the confines of the indoors is a rarity. With a few simple adjustments, you'll find that the inclusion of outdoor exercise might actually enhance your overall philosophy on movement, fitness, and life. Plus, my closet staples from Kohl's like my Adidas Rockadia trail running shoes and my Adidas fleece hooded jacket prepare me for the seasonal changes and keep me on my toes for the next trail adventure.
Here are three major benefits of adjusting your workout to nature this spring season:
1. Relieves stress.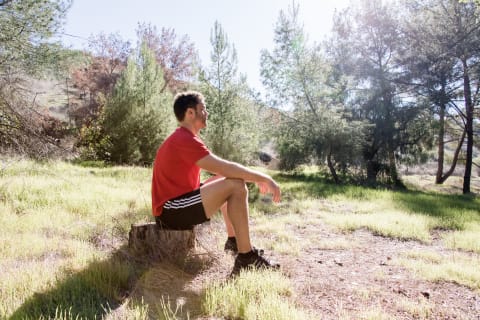 Photo by Tamara Muth-King
Whether you realize it or not, your daily life probably involves a fair amount of stress: From the nonstop screen time to extended periods of sitting, our ingrained habits can be contributing to our stress levels. Have you ever tried to go without looking at a screen for the day? Did you notice the rush of relaxation such a simple act offers? Connecting with nature is a way to build in intentional screen-free time. Whether it's setting your phone to Do Not Disturb or leaving it behind for the day, these simple steps can help you become more present in life.
2. Prevents overtraining.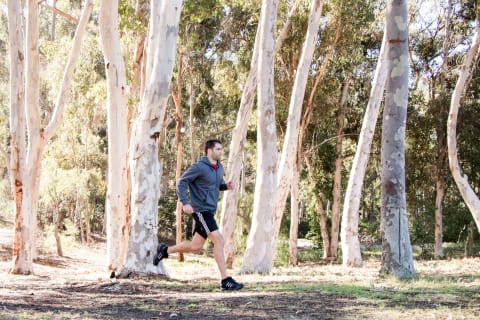 Photo by Tamara Muth-King
We are creatures of habit—especially when it comes to our workout regimens. It might be yoga on Monday, gym on Tuesday, and running on Saturday. Don't get me wrong: I prefer structure as well—but how about adjusting that structure to the seasons by focusing on learning different movements and techniques? Variety can help prevent our muscles from getting used to the same movement patterns; it's about creating new stresses for the body. Aligning these new habits with the changing season is a great way to protect your muscles.
3. Encourages community.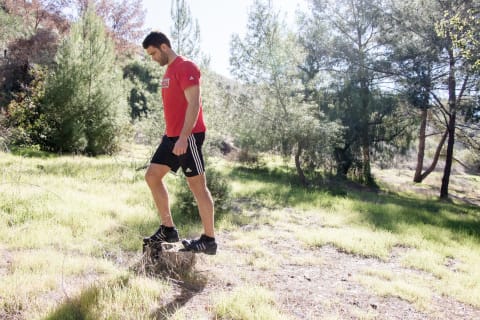 Photo by Tamara Muth-King
For me, the primary reason for incorporating new skill sets with the season is for pure enjoyment and community with others. Apart from breathing all that fresh air, moving my workout into nature also allows me to create regular catch-up opportunities with friends. Simply reaching out to someone and planning activities to do together is a step in the right direction. When I was living in Los Angeles, a friend and I surfed each Wednesday morning at sunrise and very rarely broke our weekly appointment. Now that I am living in Nashville, I do the same thing. But instead of surfing, I hike—and plan to hike every Sunday. Commitment can invite a sense of community, especially with new ventures.
When it comes to forming new exercise habits, it's essential to have the right gear in place. I like layering to ensure I'm prepared for whatever the season throws my way—from weekend backpacking to early-morning runs—and with Kohl's endless selections, I can fully prep this season and get outside. So what are you waiting for? Get outside and soak in that springtime sunshine and fresh air!
More On This Topic
more Movement
Advertisement
This ad is displayed using third party content and we do not control its accessibility features.
Advertisement
This ad is displayed using third party content and we do not control its accessibility features.