The Herbal Digestive Bitters You Should Sip Before Every Meal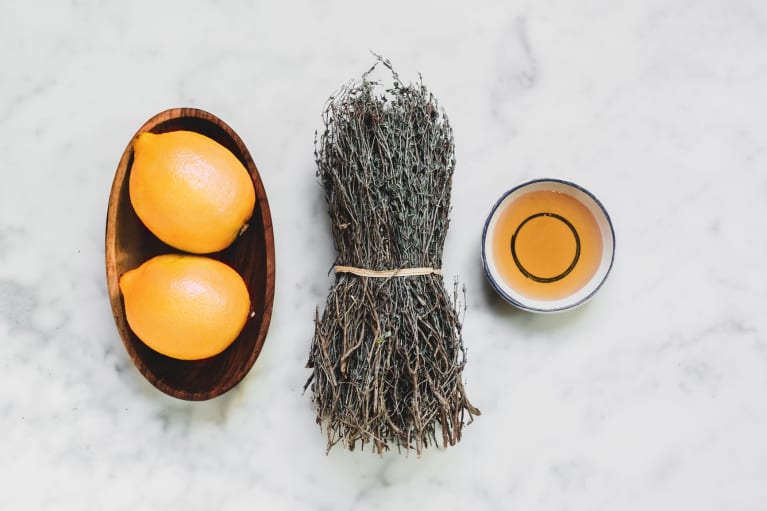 Our editors have independently chosen the products listed on this page. If you purchase something mentioned in this article, we may
earn a small commission
.
If you ever struggle with acid reflux, bloating, or other common digestive issues, bitters before a meal could help alleviate uncomfortable symptoms. This recipe from The Backyard Herbal Apothecary by Devon Young is the perfect mixture to prep your digestive tract for any meal.
These digestive bitters include dandelion greens to prompt your digestive system to start working, orange peels to discourage overeating, and ginger, which helps stimulates peristalsis of the stomach wall (the natural movement of the stomach muscles that helps food keep moving).
While this recipe makes one pint (you can use it for a year!), you'll want to use one to three dropperfuls before a meal. You can either take this on its own or add it to your water or a cocktail, depending on your night. We hope this addition to your routine makes meals a more pleasant experience start to finish.
Digestive Bitters With Dandelion, Orange Peel & Ginger
2 cups 100-proof spirits (vodka recommended)
¾ cup chopped fresh dandelion greens
1 tbsp finely chopped fresh ginger
Rind of 1 small orange (with pith)
In a small blender, combine the spirits, dandelion greens, ginger, and orange rind. Blend until it becomes a well-combined slurry. Transfer to a jar with a tightfitting lid, and infuse for a minimum of 6 weeks.
After the infusion is complete, strain through two layers of flour sack cloth into a liquid measuring cup. Bitters may be slightly thick due to the presence of pectin; this is normal—just allow extra time for it to filter through the cloth. Pour into 1- or 2-ounce amber glass dropper bottles or into a pint-size amber glass master bottle for dispensing. Use within 1 year.