The One Superfood That's Actually Worth The Money (According to Registered Dietitians)

Contributing Food Editor
By Liz Moody
Contributing Food Editor
Liz Moody is a food editor, recipe developer and green smoothie enthusiast. She received her creative writing and psychology degree from The University of California, Berkeley. Moody is the author of two cookbooks: Healthier Together and Glow Pops and the host of the Healthier Together podcast.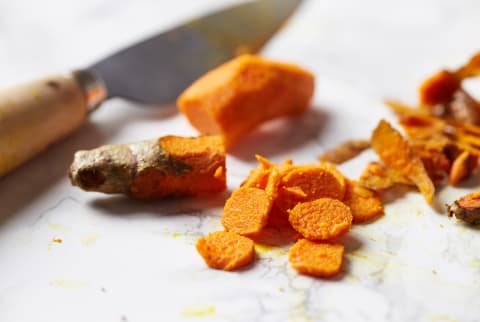 March 16, 2017
We love playing around with superfoods in the kitchen, but it can get expensive. We asked registered dietitians to weigh in on their absolute favorite, so you can kick your collection off on the right note.
Turmeric
I think turmeric is worth it. I sprinkle it everywhere—in smoothies, teas, on roasted veggies and soups and marinades too. The mood benefits are insane (curcumin, the active ingredient, has been found as beneficial for mood disorders as Prozac)1, as are the anti-inflammatory, whole-body benefits. Black pepper also increases turmeric absorption, so i try to have a sprinkle of it wherever possible. Try to buy organic, and the whole root will be more nutritious than most shelf-stable powders.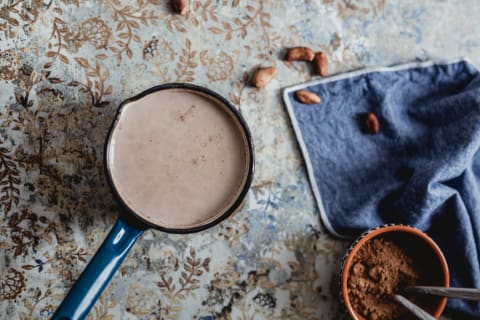 Cacao
I'm a big believer in sourcing the highest quality and unadulterated as well as sustainably and ethically sourced ingredients that provide the most bioavailable and absorbable nutrients, and this alone usually comes with a hefty price tag. It can be hard to factor quality today, though, with the explosion of superfood products and companies. If I'm being completely honest, though, the superfood that I use almost on a regular basis is cacao. There is nothing I crave more that provides me with the core minerals, mood-lifting, and energizing benefits, and for that result I will happily pay top dollar for both the fermented raw bean, or unprocessed raw bar that has been sweetened with unrefined sugars.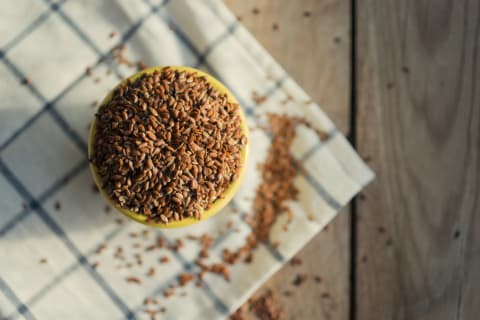 Flaxseeds
Flaxseeds are best absorbed when ground and provide many benefits to the diet. They are a great source of fiber and help things move along in the digestive tract. Flaxseeds are also are a great vegan source of omega-3 fatty acids. Omega-3 fatty acids are protective of the cardiovascular system by preventing and healing vascular damage related to inflammation. The anti-inflammatory properties of ground flaxseeds are not only limited to the cardiovascular system but assist the body in fighting free radicals, which lead to oxidative stress. Consuming anti-inflammatory foods helps to reduce the risk of certain cancers and diseases related to chronic inflammation. Flaxseeds are also a source of plant-based protein and are easily integrated into the diet. Throw them into a smoothie, top your oatmeal or yogurt with them, or add them to healthified baked goods or pancakes.
Spices
Spices! While spices aren't a solo superfood, collectively they are antioxidant superstars, and I try and incorporate them into everything. Remember, antioxidants are the "good guys" that scavenge dangerous free radicals that can otherwise cause damage on the cellular level. Plus they add a ton of delicious natural flavor to any given dish. If you can't take the heat, remember that spices don't have to actually be spicy. Think cinnamon, turmeric, basil, garlic powder, etc. I add cinnamon to my morning coffee, oatmeal, and smoothies. Garlic powder and turmeric are great in homemade soups, whole grain pastas, vegetable sides, and even omelets. The key is to make sure your spice cabinet is stocked and easily accessible, so you remember to use them!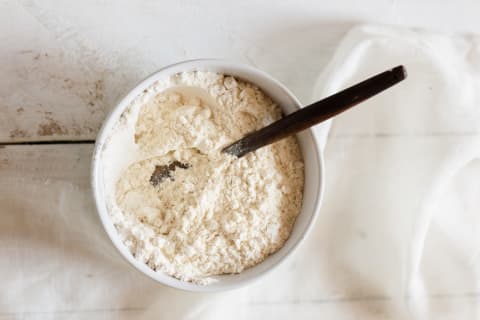 Collagen
I think purchasing superfoods is a wise investment into our health. When we place importance on consuming superfoods, naturally nutrient dense and full of health-boosting phytochemicals, we are really investing well into our health and prevention of diseases! If I could pick one in particular, I'd have to say collagen powder. It is incredibly rich in amino-acids that provide the body with many health-boosting benefits, and the powder dissolves so well into all kinds of foods it's virtually undetectable (unlike many other protein powders on the market).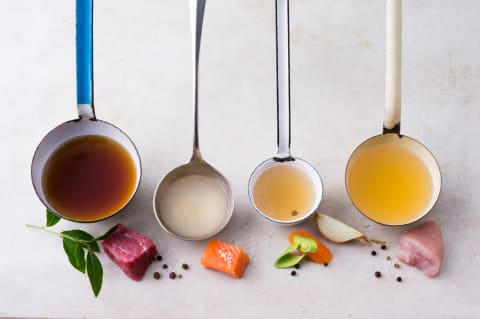 Bone broth
Bone broth is truly a superfood, it has so many healing properties. While the bones are simmering, collagen, glycine, and glutamine all get released into the broth. The collagen in the broth helps your skin, hair, and nails look beautiful. It evens helps reduce cellulite and wrinkles! On top of that, the nutrients in bone broth help to heal your gut (which boosts your immune system since about 70 to 80 percent of your immune system lives in your gut!) and reduce inflammation.
Bone broth also contains a variety of different nutrients such as magnesium, phosphorus, and iron that are bioavailable to your body. You know that expensive supplement glucosamine and chondroitin that's recommended for joint health? Well, bone broth is loaded with it. That doesn't even complete the list of benefits—bone broth can also help with sleep, detoxification, metabolism, and anxiety.
Drink a cup daily or add it to your soups, stews, or veggie dishes. If you're going to purchase bone broth only, purchase homemade batches, from a co-op or a quality meat market. Even better, it's very simple to make yourself (and far more affordable!).
Chia seeds
A great source of omega-3 fatty acid ALA (the plant-based form), these tiny seeds are also packed with filling fiber and even provide some calcium and protein. They're great for adding staying power to oatmeal, yogurt, and smoothies. Because they absorb so much water and easily form a gel, they're also useful as an egg substitute or binding agent in baked goods or as a simple way to thicken sauces and beverages.