Want To Reduce Inflammation? New Research Points To Optimism
mindbodygreen Editorial Assistant
By Sarah Regan
mindbodygreen Editorial Assistant
Sarah Regan is a writer, registered yoga instructor, and Editorial Assistant at mindbodygreen. She received her bachelor's in broadcasting and mass communication from SUNY Oswego, and lives in Brooklyn, New York.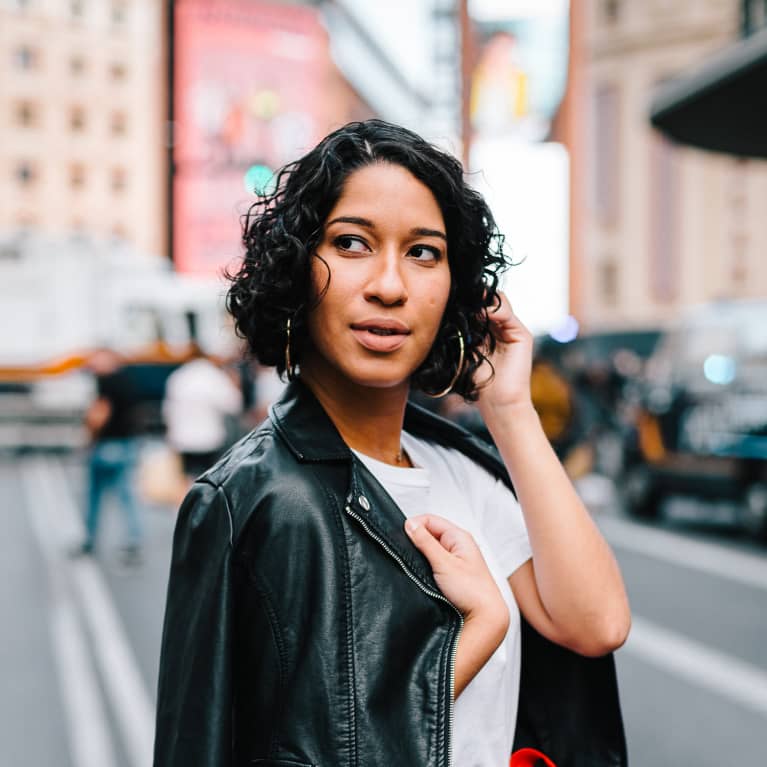 February 13, 2020 — 1:05 AM
Inflammation is understood to have myriad effects on the body, some necessary, some not so much. When it comes to chronic inflammation, those effects can wreak havoc on your immune system, organs, and mental health alike. But new research says there may be a way to lower inflammation with just a thought—and an optimistic one at that.
In a study by the American Stroke Association, researchers found stroke survivors who had lower levels of inflammation and less severe strokes had something in common: more optimism.
Optimism improves disease outcome.
The inflammation that can result from a stroke often impedes recovery for survivors and can go on to cause other complications. So with that in mind, researchers analyzed data from 49 stroke survivors.
They based the findings on three markers of inflammation, as well as the Life Orientation Test's standards for optimism levels. The more optimistic survivors were, the lower their stroke severity and inflammatory markers. And not only that, but after three months, survivors had less physical disability when compared to survivors who weren't as optimistic.
First author of the study Yun-Ju Lai, Ph.D., M.S., R.N., says, "Our results suggest that optimistic people have a better disease outcome, thus boosting morale may be an ideal way to improve mental health and recovery after a stroke."
The team hopes this new understanding of how optimism influences stroke outcomes will offer a new approach to incorporate in stroke recovery.
Lai went on to say, "Patients and their families should know the importance of a positive environment that could benefit the patient. Mental health does affect recovery after a stroke."
Indeed, inflammation in the brain after a stroke is unavoidable as the brain tries to heal, which we know can result in impaired mental health. And additional research has shown how oppositely, pessimism can increase inflammation.
So while these findings are particular to stroke survivors, there's sufficient evidence for all of us to stay positive. Here's why optimism is linked with a longer life, plus seven ways to start finding those silver linings.