The Spiritual Brain: A Road Map To Easing Our National Mental Health Crisis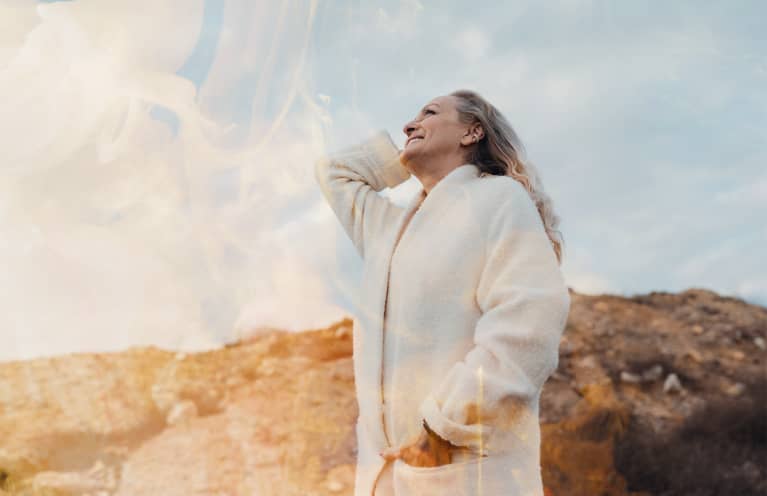 Our editors have independently chosen the products listed on this page. If you purchase something mentioned in this article, we may
earn a small commission
.
As we all well know, our country's collective mental health is suffering. The mental health crisis is affecting everyone, but we are seeing especially troubling data among our youth and young adults. Their rates of despair, addiction, depression, suicide, and ER psychiatric visits reflect an all-time level of suffering.
The issue has become so alarming that America's top doctor, U.S. Surgeon General Vivek Murthy, M.D., MBA, issued a Surgeon General's Advisory highlighting the urgent need to address the nation's youth mental health crisis, which was echoed by President Biden in the State of the Union.
Since the Surgeon General's red flag, many in the mental health field have proposed giving young people more access to mental health resources and creating the conditions to attract more providers to the field. And while it is true that we do not have enough providers to meet this moment, in order to solve this existential crisis facing our nation, I believe that we cannot simply replicate more of the same. Our models are incomplete and insufficient until we engage the spiritual core of youth.
What the neuroscience of spirituality tells us about the value of faith.
Research shows that a teen with strong personal spirituality is 75 to 80% less likely to become addicted to drugs and alcohol, and 60 to 80% less likely to attempt suicide. The data clearly show that young people with a connection to their spiritual core are far more likely to engage character strengths and virtues such as optimism, grit, commitment, and forgiveness.
It's worth noting that in this context, spirituality and religion are two different things. Our capacity for spirituality is innate, while religion is transmitted through family and community as an embrace of this natural spirituality.
As the founder and director of the Spirituality Mind Body Institute at Columbia, I study the neuroscience of the spiritual brain. Our MRI research has demonstrated how the specific circuits in the brain associated with spiritual awareness grow stronger and thicker when we tap into our innate spiritual core.
When we engage this "spiritual brain station," we perceive that we are in partnership with our Higher Power (the name changes across faith, wisdom, cultural, and religious traditions), helping us feel loved, held, guided, and never alone.
Evidence from MRI studies on the spiritual brain shows that we are hard-wired to be able to "hand it over," in times of pain, isolation, and uncertainty or to discover direction and guidance. But we shouldn't wait until we reach a low point to act in a partnership with our Higher Power. The neural docking station responsible for holding and firing these circuits needs to be constantly strengthened—much like a muscle—for young adults to be prepared to move through life's challenges and adversity with awakened awareness.
Some of us are more predisposed than others to feeling spiritually connected, but we can all cultivate this natural capacity for faith at any time—and as our research is showing, we absolutely should.
How we can apply the science of the spiritual brain.
While this is a relatively new science, there are now more than two decades of peer-reviewed research showing that strong spirituality brings resilience against the diseases of despair, particularly in times of great stress or trauma, and is essential in the course of treatment for growth and renewal. It also offers prevention against feelings of hopelessness about the future.
Many community groups and organizations are already putting the science of spirituality into practice, including, surprisingly enough, the U.S. Army. Last year, I attended the Pentagon to speak to top Army leadership about my work and then went on to talk to a group of 200 officers during an intensive training at Fort Bragg, North Carolina, one of the world's largest military installations. The training led to a three-day pilot to engage the spirituality of 80,000 soldiers further down the chain of command. Since this time, the program has reached hundreds of thousands of soldiers. The Spiritual Readiness Initiative uses the science of spirituality as a road map to inform Army training, culture, and mental health resources.
If this approach is good enough for the U.S. military as they address a drastic increase in the rates of despair of servicemen and women, I believe it could be valuable for high school and college students as well.
After all, daily life for today's youth can feel like basic military training: focused on accomplishment and intensive preparation for a rapidly changing battlefield of potential traumas.
When it comes to resilience, my team's work is showing that the deepest source of renewal, revival, and persistence is the spiritual core. It's time to rethink how we treat our youth. Their lives depend on it.