Love Oat Milk? You're Gonna Be Obsessed With This New Dairy-Free Dessert
Contributing Food Editor
By Liz Moody
Contributing Food Editor
Liz Moody is a food editor, recipe developer and green smoothie enthusiast. She received her creative writing and psychology degree from The University of California, Berkeley. Moody is the author of two cookbooks: Healthier Together and Glow Pops and the host of the Healthier Together podcast.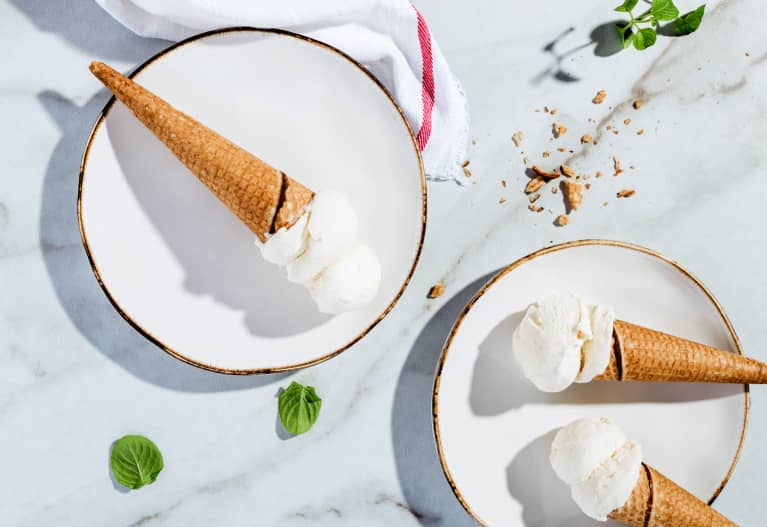 In the past few years, oat milk went from a little-known add-on in London coffee shops to the drink of choice for people across the United States—and now it's getting ready to dominate a new section of the grocery store. So Delicious Dairy Free has just launched their Oatmilk Frozen Desserts, the first oat-milk-based ice cream alternative.
Three flavors are available for launch: Peanut Butter & Raspberry, Oatmeal Cookie, and Caramel Apple Crumble, all of which would complement the toasted graininess of oats. All of the flavors cost $5.49 for a pint and are dairy-free, certified gluten-free, certified vegan, and Non-GMO Project Verified.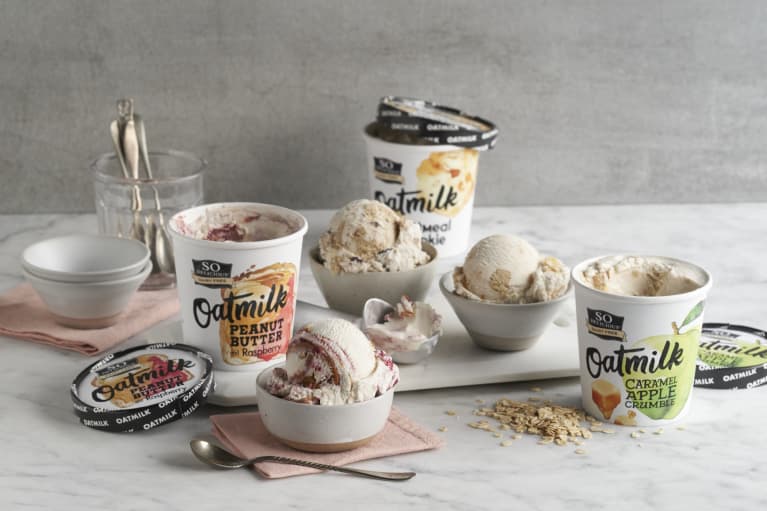 Oat milk is lauded for being richer, creamier, and sweeter than many of the nondairy milk alternatives, all qualities that would bode well when incorporated into ice cream. It's won over fans around the country, celebrities included—"I'm very into oat milk right now, which, in my opinion, is the best of all the milks after cashew milk," congresswoman and social media star Alexandria Ocasio-Cortez shared on her Instastories.
While the So Delicious pints do still include sugar, the relatively clean ingredient list makes them a great option for anyone trying to avoid dairy, and the unique flavors provide a welcome addition to the growing alternative ice cream category. Alternative yogurts were one of our top predicted food trends last year, and it seems that this year, ice cream is getting in on the game.