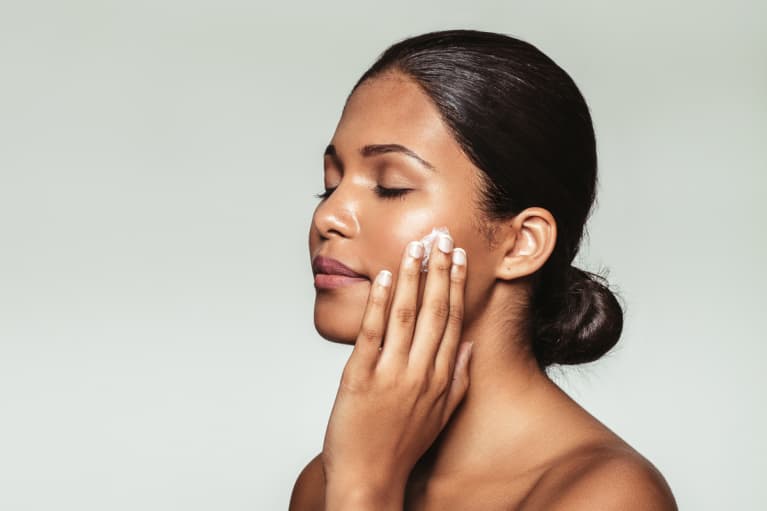 Have you ever found yourself in the middle of your skin care routine, only to come to the realization that you don't really know how your hydrating products are actually, well, hydrating your skin? Honestly, we've all been there before. Cleansing is a no-brainer, but when it comes to serums, oils, and creams, it's all too easy to go through the motions without really understanding what's going on.
Since we're big believers in understanding the "why" behind our self-care routine—from what we eat to how we move to the products we're putting on our skin—we're here to demystify hydrators once and for all and look at how Weleda's plant-rich products are our go-to for gleaming, dewy skin.
So, how do hydrating products actually hydrate?
Let's talk about what a good moisturizing product should do. Typically, there are three parts to a moisturizer: a humectant, an emollient, and an occlusive. The humectant is what draws water into the skin, the emollient keeps the skin soothed and softened, and the occlusive helps to keep moisture locked into the skin so it doesn't seep out. Consider this the trifecta of hydration!
Many of the most effective skin hydrators are actually found in nature. For example, pomegranate is not only a delicious salad topper but also a beautiful skin hydrator that Weleda infuses into the Awakening Skincare collection. We love that it is lightweight and nourishes from within, meaning the moisture will penetrate deep into the skin rather than simply sitting on the surface layer. It also aids your skin's processes for a youthful, hydrated, and even-toned luminance. Plus, it's suitable for all skin types, including oily and acne-prone skin, making it an easy add-on to any routine.
Shop this story: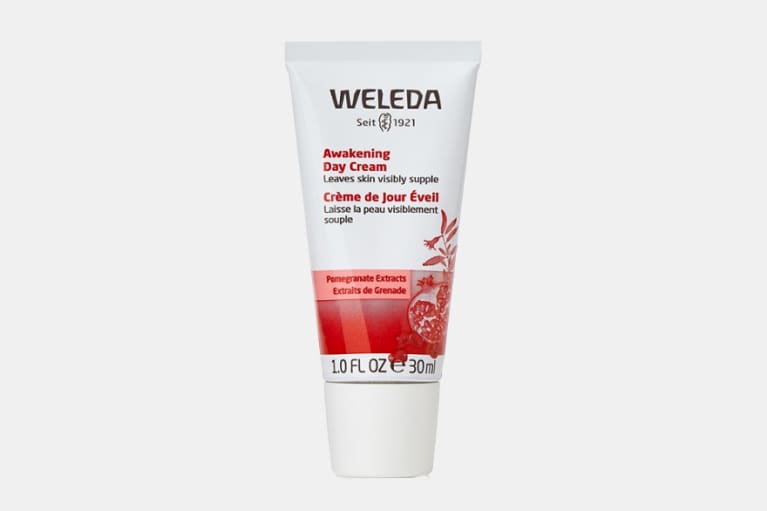 Weleda Awakening Day Cream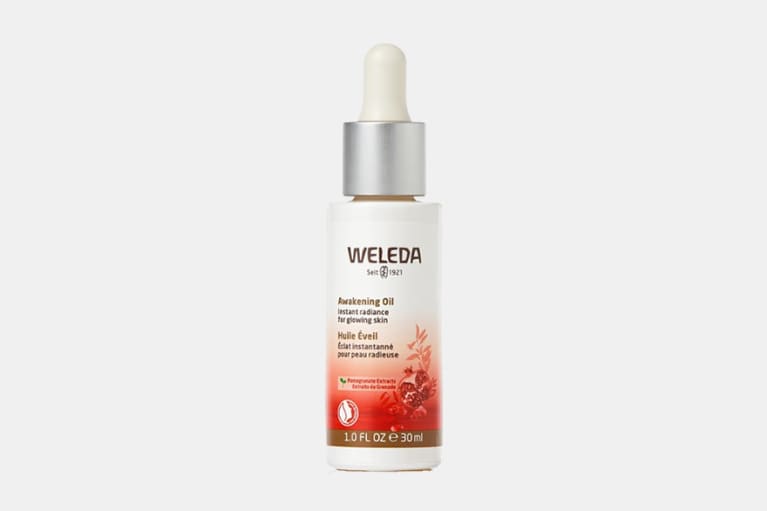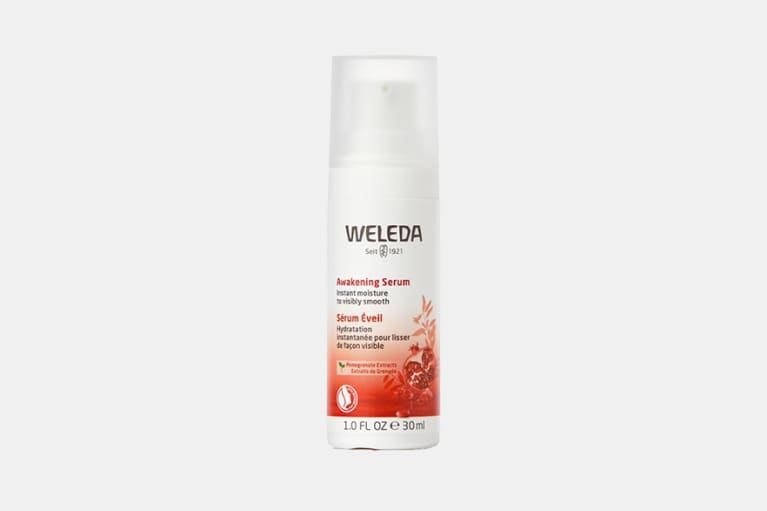 Awakening Serum - Pomegranate
Serums, oils, and creams: The go-to guide.
Before we get into the types of products, a quick note on the who and the when. First, everyone needs a hydrator in their routine. Yep, even those with combination and oily complexions, and people who are prone to acne need moisture to help balance out oil levels and keep the skin healthy. As for the when, it's best to apply hydrators after you cleanse, when your skin is still a little damp and, if you're choosing to use multiple hydrators, the best rule of thumb is to apply the products from lightest to heaviest.
Since it's best to apply your hydrators from lightest to heaviest, let's start with serums.
Serums offer more concentrated doses of nutrients, hydrators, and antioxidants and are more easily absorbed because they are liquid, plus they help to prep the skin for any other hydrating products you apply. So, if you're layering on the hydration, reach for your serum first.
Our go-to for glowing, hydrated skin is the Weleda Awakening Serum—we love that it not only hydrates but also helps reduce signs of aging, leaving skin feeling stronger after each use. One of the hero ingredients is—you guessed it—antioxidant-rich pomegranate fruit juice, so you can expect to see a more hydrated, supple complexion over time.
Oils work as emollients. Typically, you'll find the oils you use actually contain a blend of oils that seal in moisture and are created specifically to be used on your face. People with naturally oily skin are often afraid of adding an oil to their routine, but adding a few drops of a skin-healthy oil can do wonders to help regulate oil production and keep your skin feeling balanced and healthy.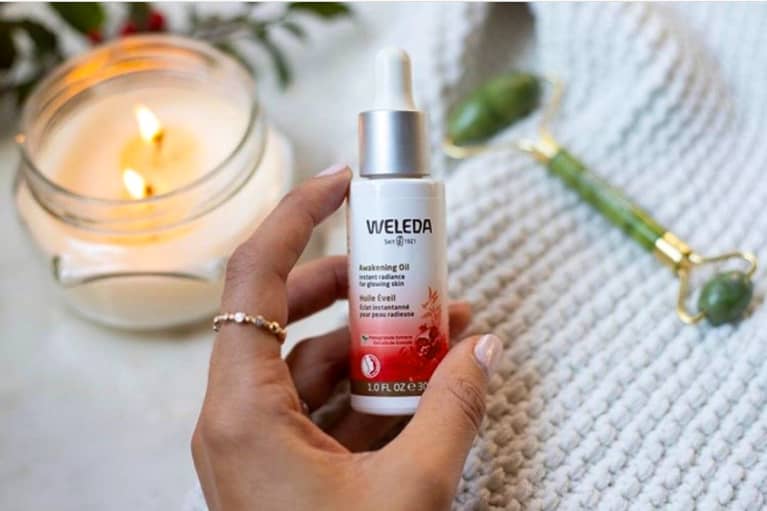 On days when you need an extra dose of moisture, add a few drops of the Weleda Awakening Oil to your moisturizer, or apply alone. It includes the hero pomegranate seed oil along with vitamin-E-rich avocado oil, nurturing jojoba seed oil, and silky argan oil to deliver a punch of hydration to the skin while boosting radiance. Applying oils is a sensory experience—if you're using it on its own or in a moisturizer, take the time to massage the skin, paying attention to areas that feel tense, like around the jaw or chin. We love that Weleda's blend works on all skin types, won't leave you feeling greasy, and absorbs quickly into the skin giving you an allover glow.
Editor's Tip: When you really want to up the ante on your glow, add a drop or two of the Weleda Awakening Oil into your foundation before applying. The result is dewy, luminous skin like you've never seen before.
Generally, most of us consider creams the "staple" of the hydrating family. Since they are the heaviest of the bunch, they basically lock all the other hydrating ingredients (e.g., the concentrated doses in your serum) into the skin so moisture doesn't escape.
The Weleda Awakening Day Cream is formulated with pomegranate seed oil, sesame seed oil, and shea butter, which are chock-full of moisture, making it a great choice for all skin types. After cleansing, toning, and applying the Awakening Serum, gently massage into face, neck, and décolletage; take a few deep breaths; and let your skin soak up the hydration.
Our skin needs hydration, and it's up to us to listen to our skin and support it with plant-rich formulas. Some days, that might mean layering an oil and a cream. Others, you might opt for a cream in the morning and an oil in the evening.
No matter how many hydrating products you're choosing that day, turn to Weleda for formulas that harness the innate powers of plants to nourish and support your skin. Each of these ingredients, whether it be a fruit extract, mineral, or essential oil, is carefully selected to work with your body's natural systems, allowing your skin to glow from within.