Try This Quick Kundalini Yoga Sequence From A West Coast Guru
I'm in love with this Kundalini yoga kriya series — movements that promote real change within. In just five to 10 minutes you can expect a major dose of energy, clarity and metabolic boost from this quick and effective sequence. It's like a natural stimulant in your system without the adrenal backlash from caffeine.
You'll also notice your body start to change on the outside too, with surprisingly quick flattening and toning of stomach muscles, increased digestive system function and calm energy that lasts all day long.
Stretch Pose + Breath Of Fire
Lie flat on the back, keeping the arms and legs straight as you raise them six inches off the ground. Raise your head, and focus the eyes on the tips of the toes. Begin breath of fire.
Breath of Fire is an equal inhale and exhale through the nose, focusing on the EQUAL rhythm at the nostrils. Hold the position for 3 minutes.
This posture is sure to change your mood and give you a massive dose of energy throughout your whole system.
Nose To Knee + Breath Of Fire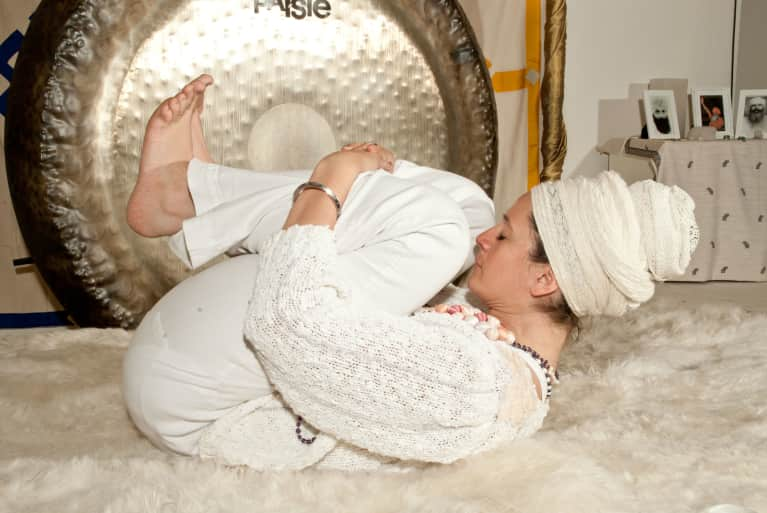 Fire up those digestive organs while strengthening the core!
Bend the knees into the chest and wrap the arms around them. Raise your head so that the nose meets the knees. Begin breath of fire and hold the position for 3 minutes.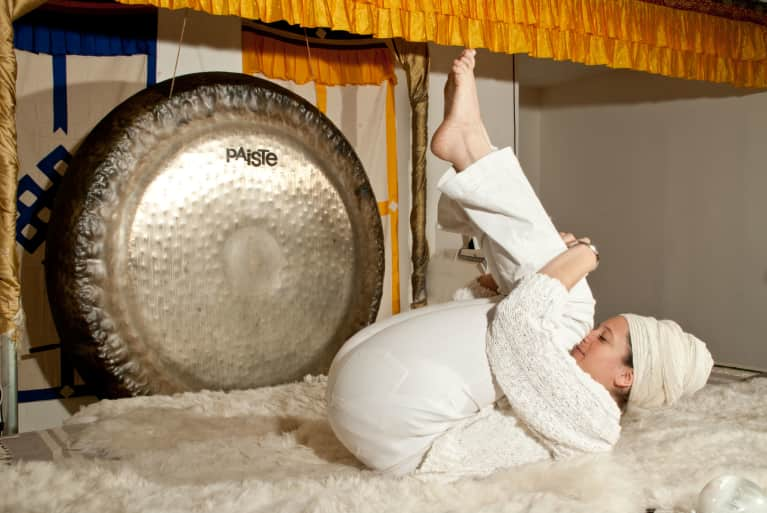 With the knees still clasped into the chest, rock back and forth all the way up the spine for one minute.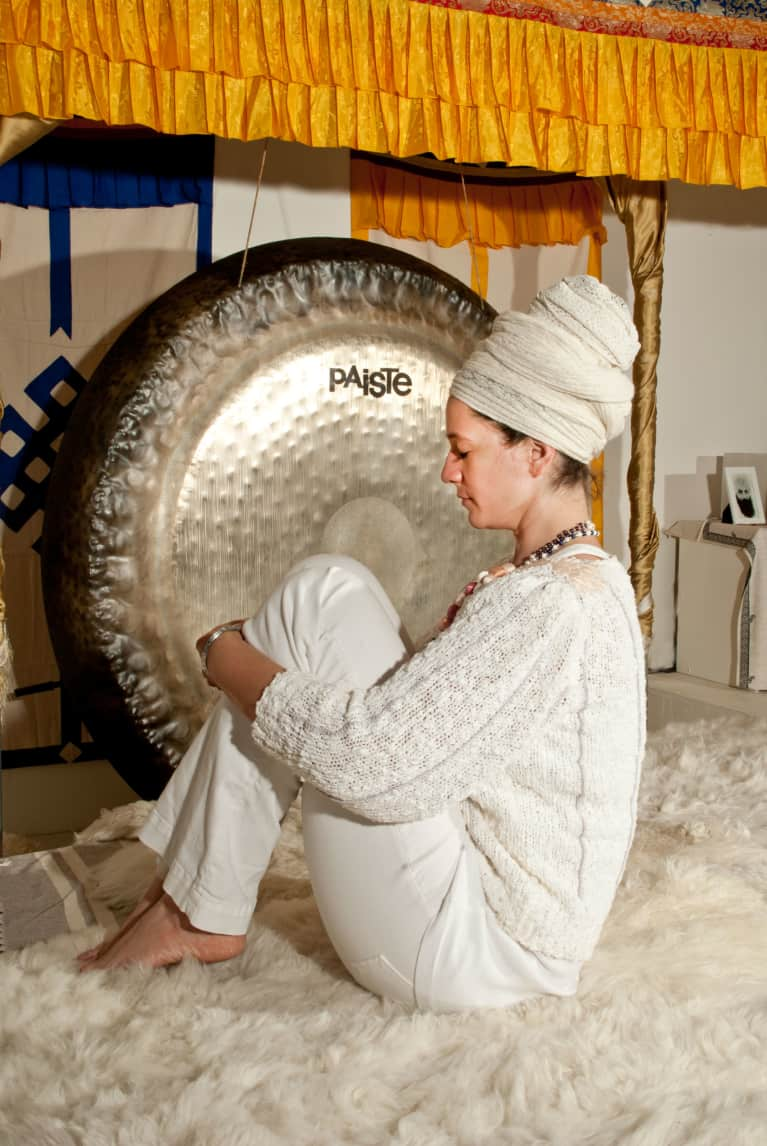 You'll feel the aches and pains in the spine being gently rolled out, as you give the back a gentle massage.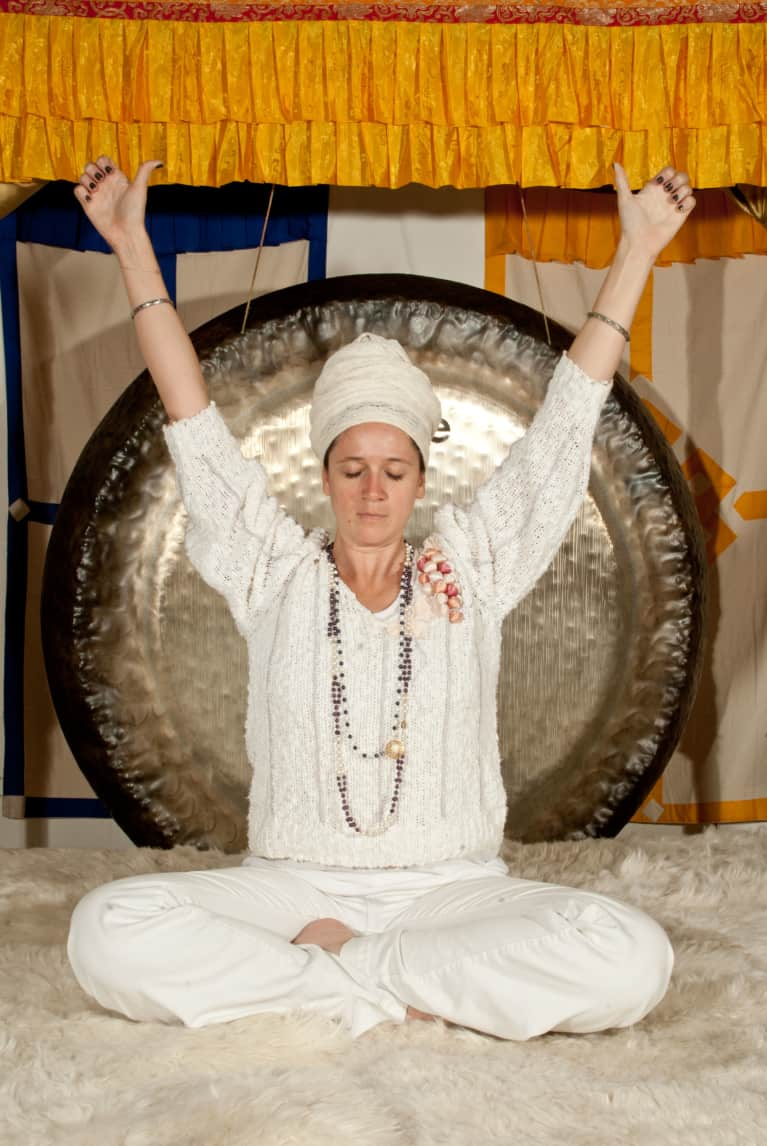 From easy pose, roll the finger tips into the pads of the palms with the thumbs sticking out. Extend the arms out to 60 degrees and begin Breath of Fire. The eyes are rolled up and in, focused on the brow point. Continue for 3 minutes.
Inhale deeply, slowly draw the thumb tips together above the head and stretch the fingers, pulling the pelvic floor up and navel to spine. Exhale and slowly sweep the hands down the sides. Press the hands into the earth and breathe long and deep.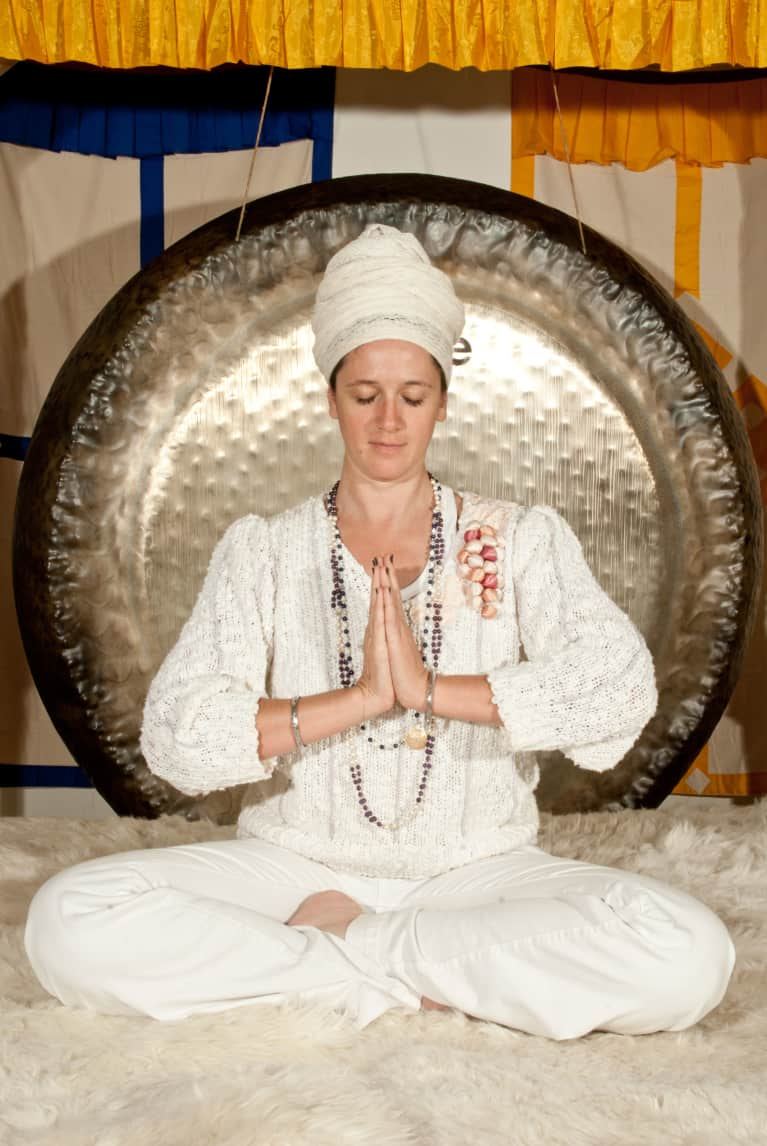 The big finish! You will feel highly elevated as you come to rest seated in Easy Pose. Your mind and body should be left cleared and rebooted, ready for meditation. Close your eyes and focus on the flow of your breath, paying attention to every inhale and exhale.
Mentally focus on the inhale the word Sat and on the exhale Nam. Focus on the sound of the mantra and the breath for 3 minutes.
Photos by walker g