We know it's hard to be a conscious parent in this day and age. There are so many pressures, a plethora of choices, and someone right around the corner who always seems to be doing it better. We're here to tell you: Relax, they're not. Here, real parents like breathwork expert
Ashley Neese
, show how they navigate the beautiful, messy work of raising a family. This is (Mostly) Mindful Parenting.
When I was pregnant, I had more than a few expectations that didn't turn out the way I'd planned once Solomon was born. And it all started with work.
After resting for the majority of my fourth trimester, I had this idea that when our baby arrived, I would jump back into work. I'd return to teaching breathwork and seeing my corporate clients. I expected to plan a multi-city book tour for How To Breathe. I soon realized, though, that in order for me to parent how I wanted to, it would mean spending less time running my business and more time at home with Solomon.
Thankfully my heart was 100 percent on board with that realization, and I chose to reorganize and pair down my work life so it would reflect the mindful parent that I am still in the process of becoming.
Even though each day varies, having a couple of anchoring rituals has become just as important for me as it is for our family. Many of the self-care practices that worked for me pre-parenting are still working today.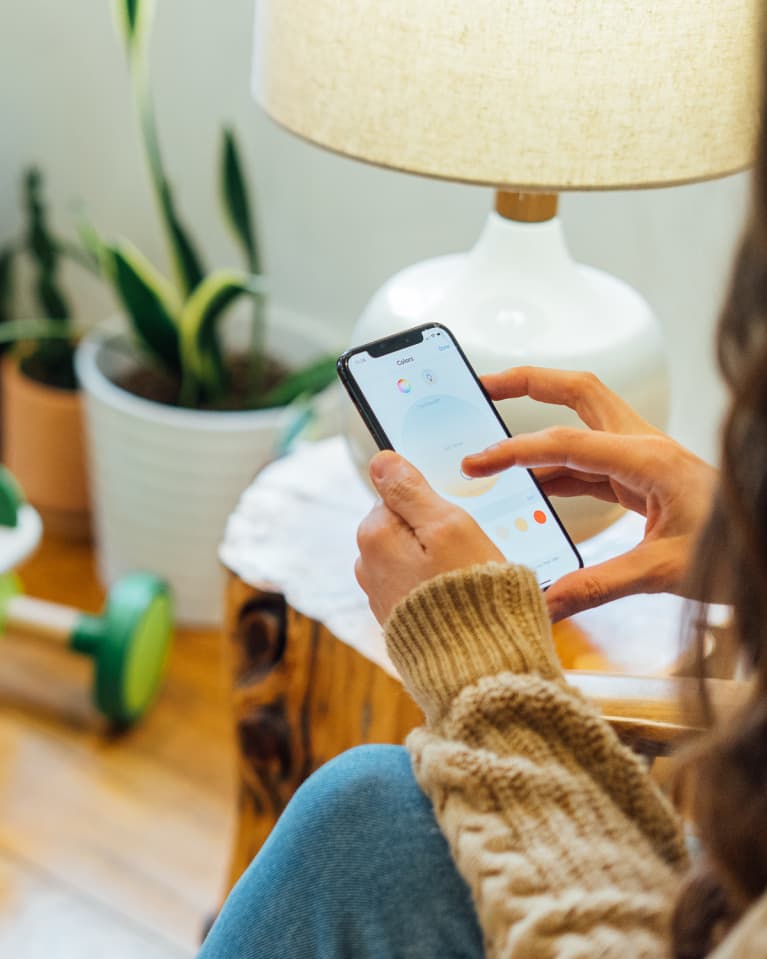 Physical wellness—what I eat, how I move my body, how I rest—has been a constant for me. Given that my sleep has been pretty spotty the past 13 months, what I eat has become even more important than before. Making sure I'm getting plenty of seasonal veggies, yummy fats like ghee, local medicinal herbs, water, homemade bone broth, and sustainable meats is necessary for every aspect of my health. To help with getting sleep, I've equipped the rooms around our home with C by GE Full Color Smart Bulbs, which are easily adjustable to cut out blue light in the evening and use warmer tones, dimmed down, instead. This is a huge support to healthy circadian rhythms.
3.
Environmental awareness
After having Solomon, environmental wellness has become increasingly important to me. Around the time I got pregnant I heard a quote that struck such a deep chord within me: "We don't inherit the Earth from our ancestors, we borrow it from our children."
Since then, we've nearly omitted single use plastics, take our own bags when we shop, research the brands and companies we buy from, upcycle, recycle, and donate to environmental non-profits that support our vision for a cleaner future for all.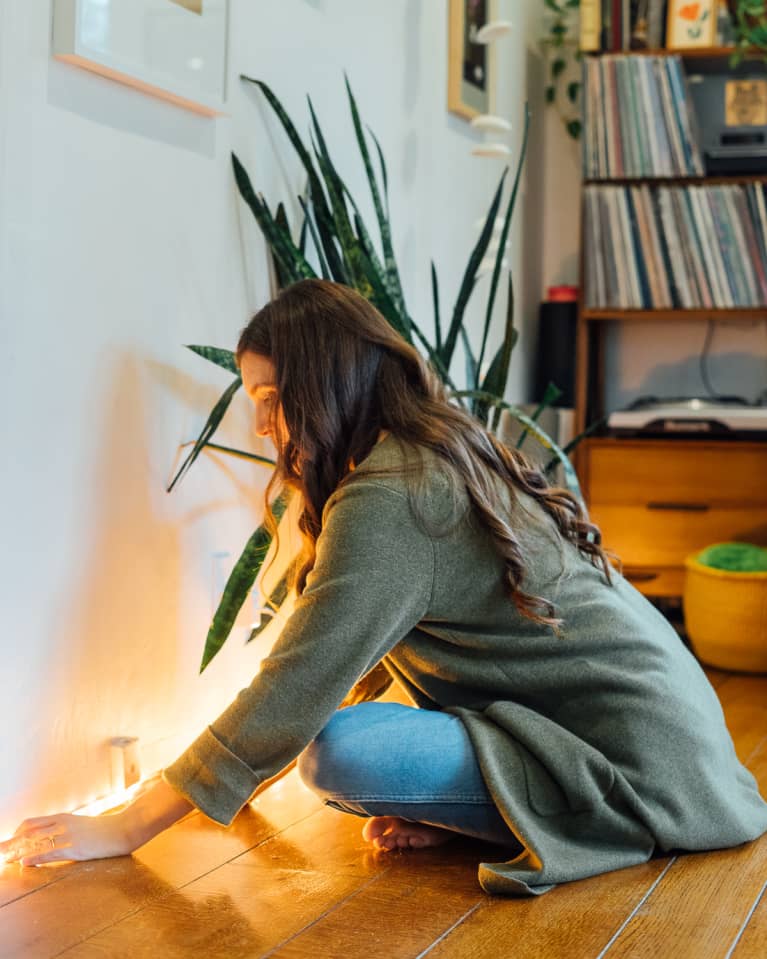 Setting up our home around Solomon and his needs has become another huge priority for us. When he has ample space to play, run around, and can effortlessly engage with his surroundings, our entire home feels aligned. The C by GE Full Color Strips for example, have been on our radar, as they would be really fun for our son when he eventually has his own room. He loves color and since these are so simple to hang up and take down, it would be an easy way to add more color to his room without having to paint the walls!
Since having our baby boy, we've also been able to let go of a few small-picture things that really don't matter in the grand scheme—and a lot of it involves our living space. Living with two pets and a toddler frankly gets quite messy, and there just aren't enough hours in the day to keep everything clean. This is such a special time in our lives, and I'm relishing being able to just let things go in our home, especially when that means hearing Solomon laugh one more time, watching him enjoy eating an avocado or feeding our dog Greta. Our home has become more minimal in the process, and it feels really good.
Shop this story: