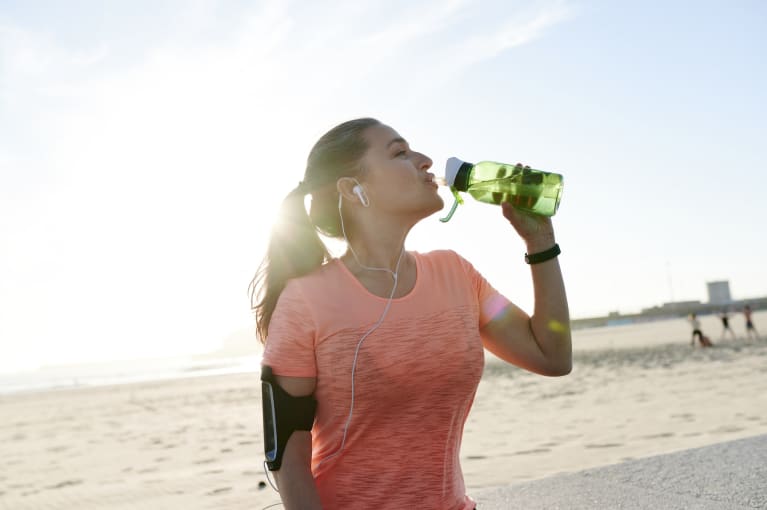 Human emotions have a lot in common with water (follow us here). Just like the ocean, our emotions come in waves—they rise, they fall, and they're constantly in flow. Perhaps it's the fact that our bodies are 60% water, but it seems to make intuitive sense that drinking more water greatly benefits our emotions.
Staying fully quenched is key to our overall well-being, including surfing the tides of our emotions. Research theorizes this is because when our neurons detect dehydration, they also signal the part of our brain regulating mood (like a "warning signal" prompting us to drink up). Mood is our newest motivation to drink more water, and we're taking that even further by adding in Twinings Cold Infuse™ flavored water enhancers. These infusers steep our cold water with herbal and fruity flavors (without the sugar or artificial flavors) that mingle with our different mood states. Hydration has never been so central to our state of mind—here's what we mean.
Water helps us maintain our self-esteem.
It takes a lot to keep the boat of our self-esteem afloat—starting with water. In a study by the International Journal of Environmental Research and Public Health, participants reported significantly lower esteem with dehydration. And this makes sense: It's hard to feel good about ourselves if we're scarce on the elixir of life. Staying on top of hydration is the secret ingredient to maintaining confidence—as is the Strawberry & Lemon Cold Infuse™. Simply drop an infuser into your bottle or glass of water, let it steep for five minutes, and enjoy the subtle, fruity flavor—it tastes a little like feeling on top of the world.
Staying hydrated is connected to focus and vigor.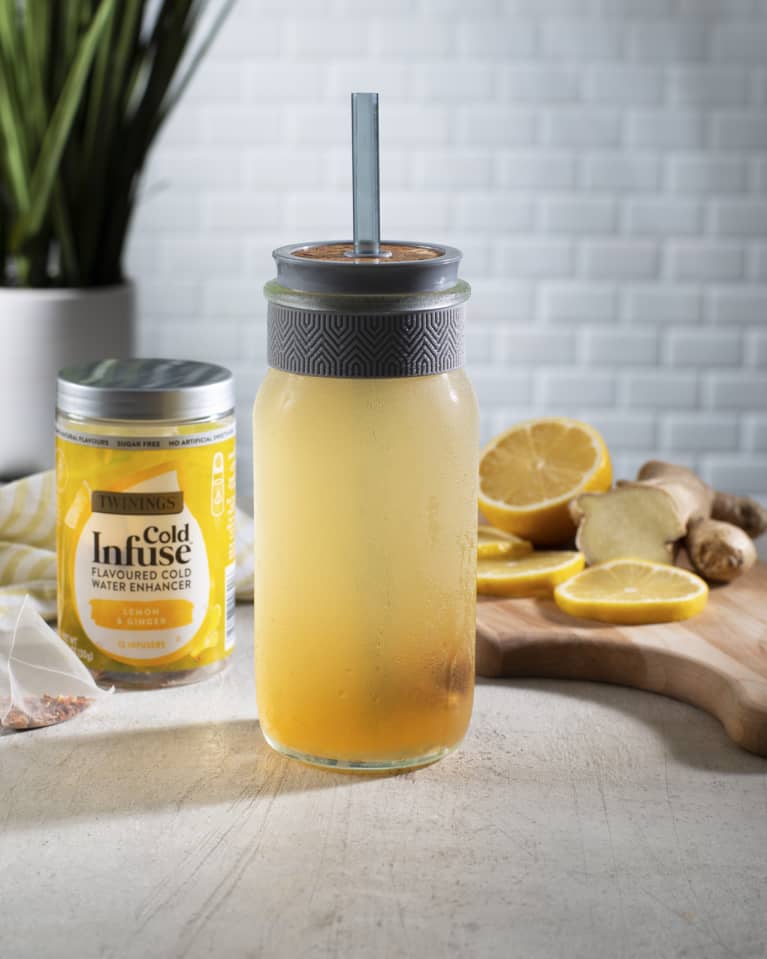 We're all-too-familiar with the brain fog that sweeps in after too much coffee, not enough water. Studies have confirmed that dehydration has negative effects on vigor—hard to be a go-getter when we're running on fumes. However, the same study proved that rehydration improves attention, which, to us, means that staying hydrated is key to staying on top of our work game. The Lemon & Ginger Cold Infuse™ plays right into a sharply focused mood, too. Something about the zing of citrus and spice of ginger makes our brain happy.
Rehydration simply puts us in a better mood.
Most of us know (or have been told) that we're prone to crankiness when we're dehydrated, but science backs it up. A study by the University of Connecticut's Human Performance Laboratory tested "total mood disturbance" of participants during hydrated and dehydrated states, evaluating factors like tension, depression, fatigue, vigor, confusion, and anger. When participants were rehydrated (after being dehydrated), their total mood disturbance improved. And we prefer our moods undisturbed, thank you. A glass of water can put us in a good mood, but with the Mango & Passionfruit Cold Infuse™, we're channeling the laid-back vibes of tropical beach days.
Drinking water helps us feel energized, especially for women.
It's all smooth sailing from here.
We know hydration is the most important part of feeling our best—and yet, it often slips our mind. The thing is, settling for dehydration is the same thing as destabilizing our mood. Instead of getting rocked by turbulent emotions before we prioritize some liquid life, what if we stayed ahead of the curve to keep things flowing smoothly? That's where Twinings Cold Infuse™ water enhancers come in handy. Sometimes all it takes is a bit of flavor to sip your way into a better mood.
Shop this story: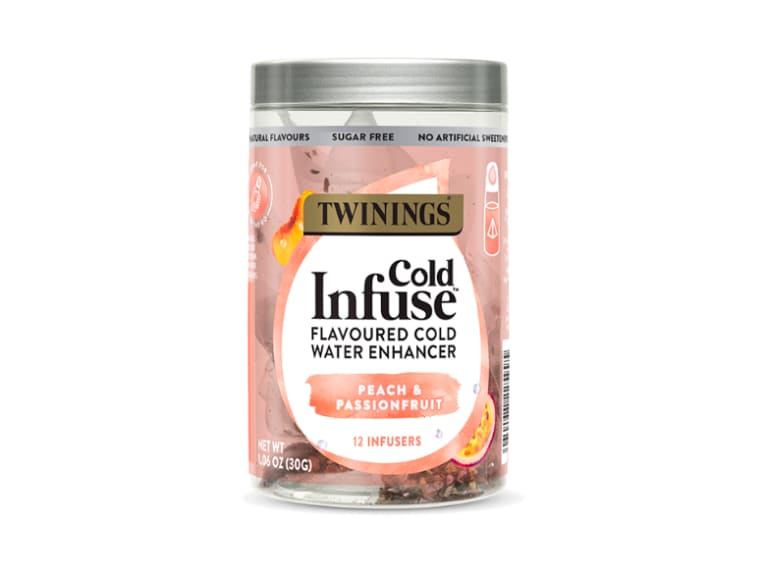 COLD INFUSE™ - PEACH & PASSIONFRUIT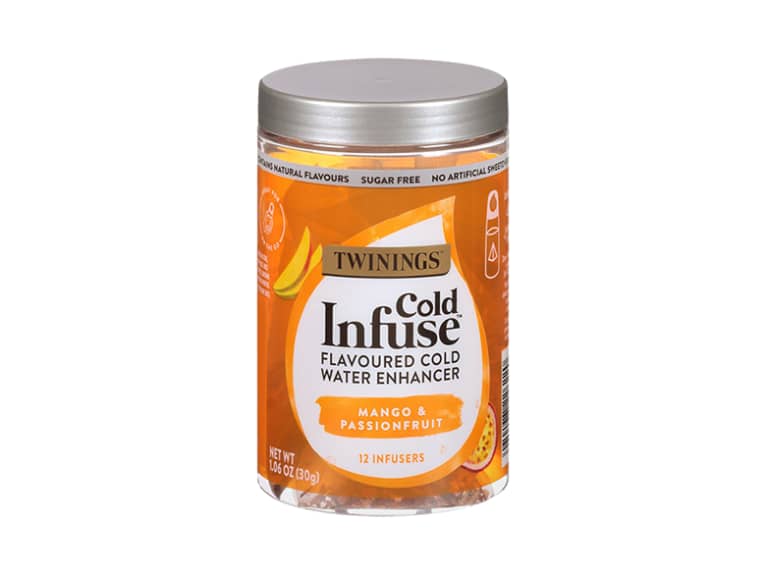 COLD INFUSE™ - MANGO & PASSIONFRUIT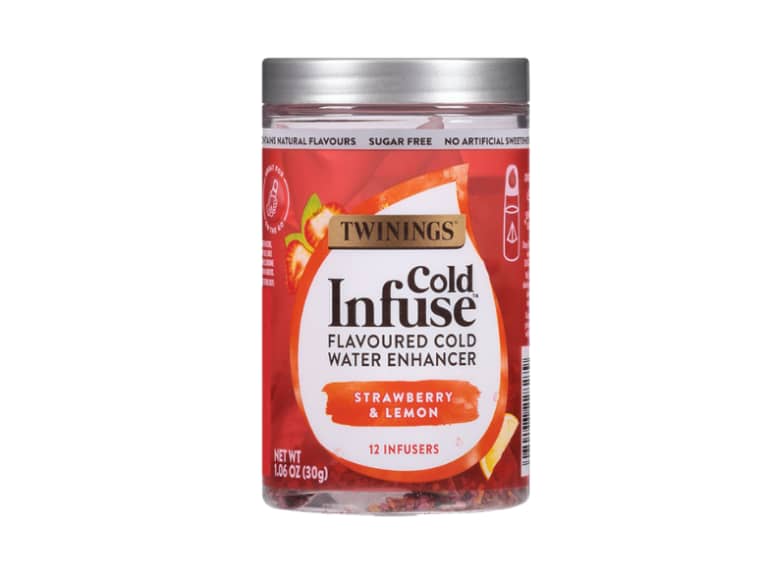 COLD INFUSE™ - STRAWBERRY & LEMON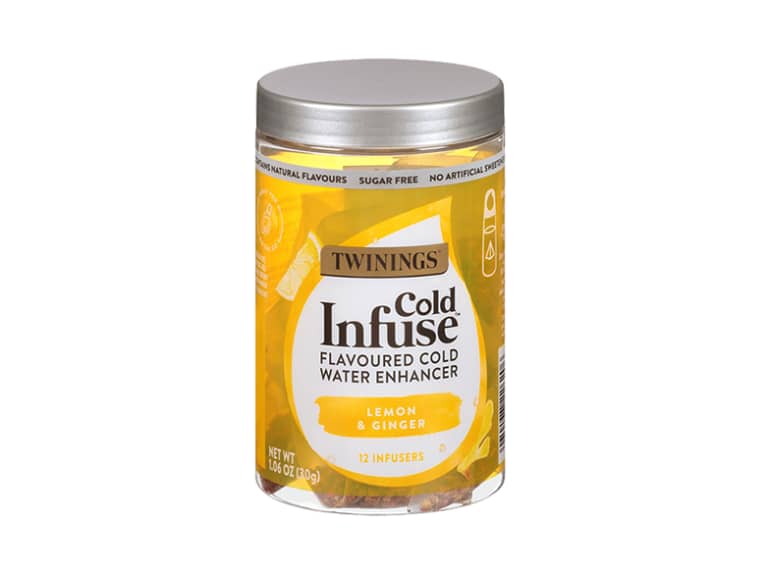 COLD INFUSE™ - LEMON & GINGER