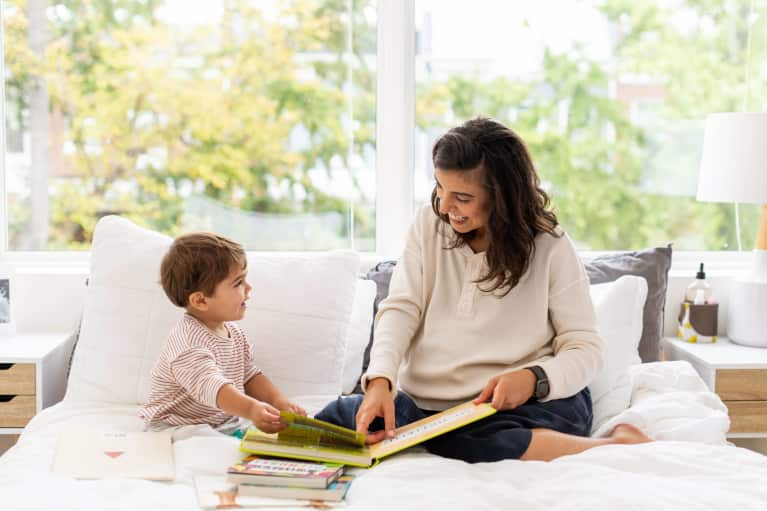 It's only been a few months since Alexandra Dawson from plant-based food blog In My Bowl moved into a 1,400 square foot townhome in D.C. with her husband Andrew and their toddler Poe, but step inside, and you'd never even guess. To make their new abode feel like home, the nutritionist weaved in elements of the earth-conscious, holistic-living values she and her husband share. The result? Rooms that are incredibly cozy, thoughtfully curated, and health conscious—all at the same time.
Watch our Holistic Home Tour and see for yourself, and shop a few of Alexandra's favorite pieces for sustainable living below.
Alexandra's Favorite Pieces For Simple Green Living
Reusable storage bags: "Slowly moving away from one-time-use products, we've started stocking our kitchen with reusable and sealable silicone bags. We use these to store cut produce and leftovers, and we bring them along for meals out to contain sandwiches and unpackaged snacks."
Natural mattress: "We're drawn to the use of natural and organic materials, and we love that Avocado Mattress supports both a healthy, non-toxic sleep environment and sustainable, environmentally conscious living. Each of their mattresses are handmade-to-order in their L.A. factory and Greenguard Gold certified for toxic chemicals.
Planters: "Our home is dotted with greenery, from a small fire-stick to our much larger fiddle leaf fig tree. Plants have been shown to reduce stress and up our feelings of well-being, but they also help improve air quality by reducing CO2 levels and air pollutants!
Shop Alexandra's Picks: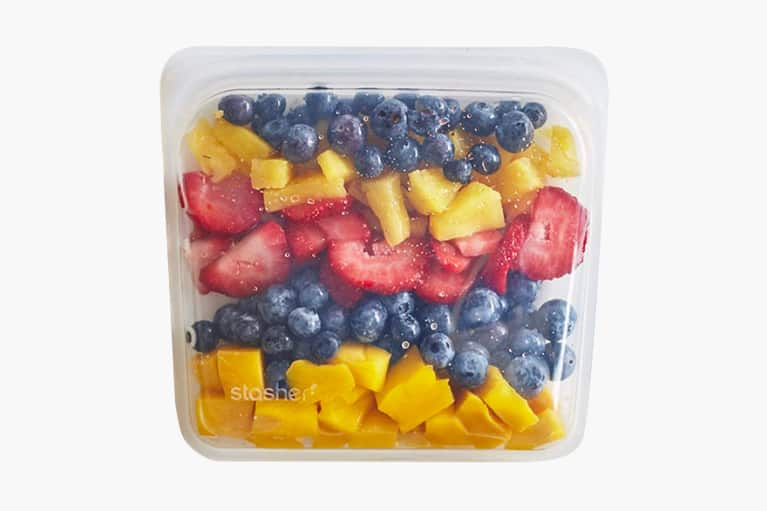 Reusable Silicone Food Bag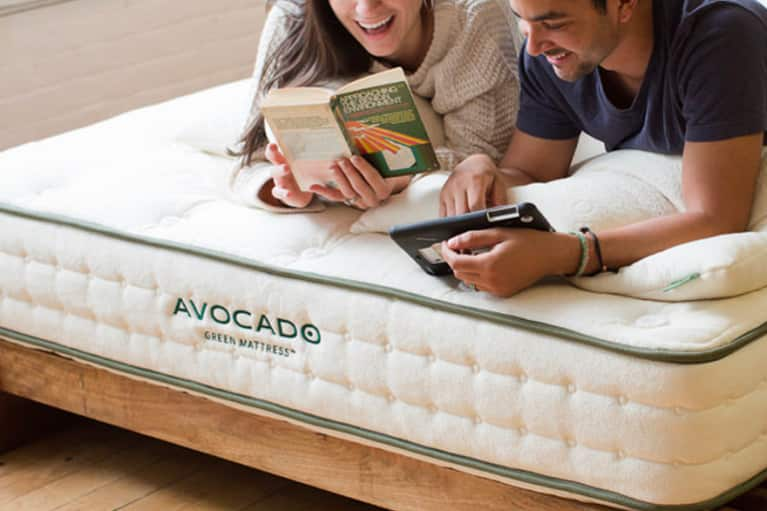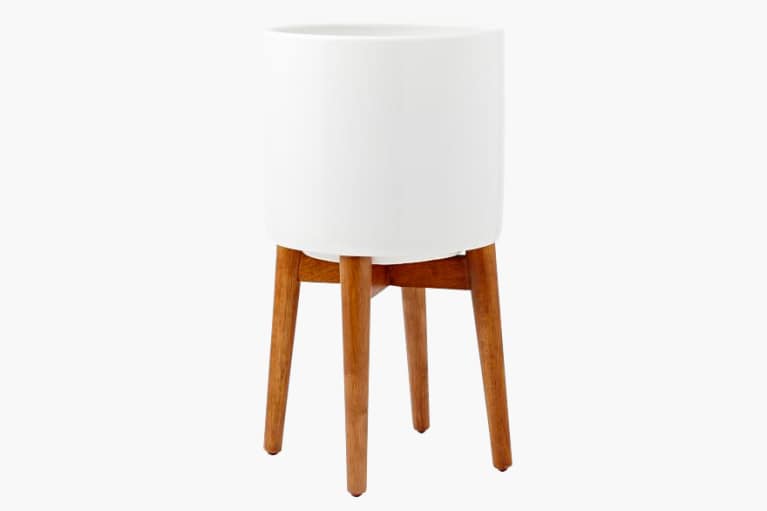 Turned Wood Leg Standing Planter
Toddler bed: "Not only do we love the minimal aesthetic, but both Poe's new big boy bed and baby's crib were sustainably produced in Europe in an FSC (Forest Stewardship Council) certified facility—a facility committed to responsible forest management. Win, win!"
Natural pillows: "Avocado Green also hand makes vegan, chemical-free pillows using all-natural materials. Seeking out companies that share our values is really important to us."
Kitchen canisters: "We try to purchase the majority of our dried goods—like nuts, seeds, beans, grains, and fruits— from our market's bulk section, and canisters and glass jars are perfect storage containers. Pro tip: Bring your canister along with you to fill at the market; you'll save yourself from the provided plastic bag."
Shop Alexandra's Picks: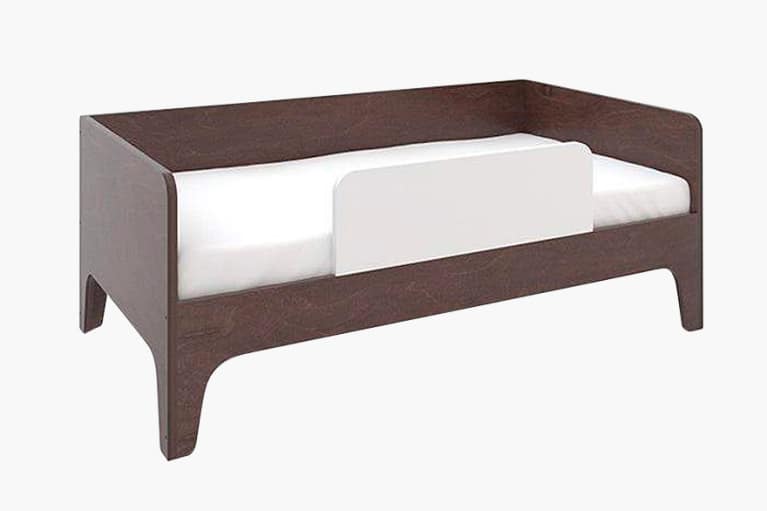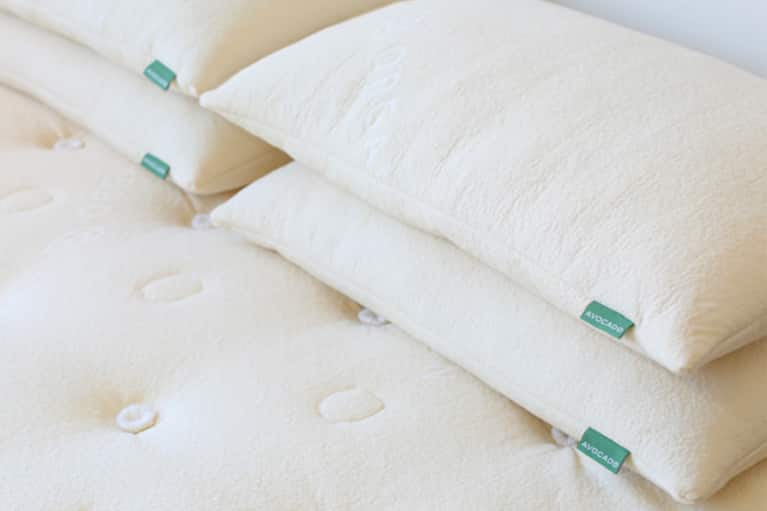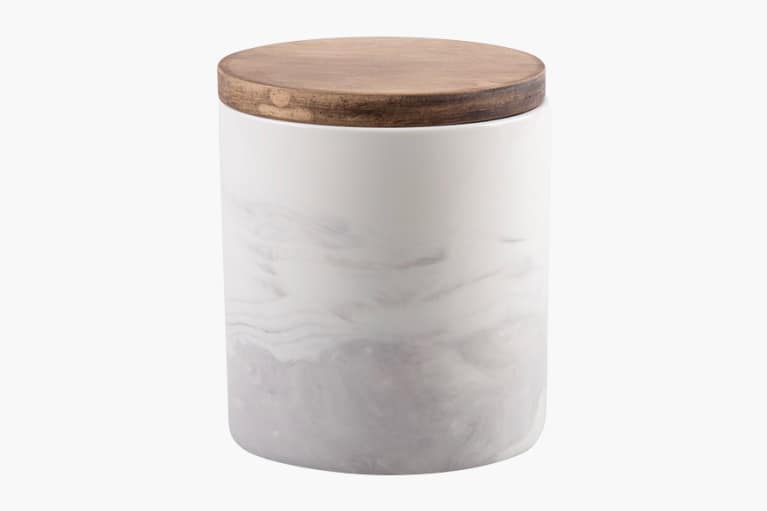 Artisanal Kitchen Supply® Coupe Marbleized 20 Canister with Wood Lid