Should We Be Eating Fewer Avocados & More Legumes? Dr. Valter Longo Shares The Secrets Of Longevity

mbg Founder & Co-CEO
By Jason Wachob
mbg Founder & Co-CEO
Jason Wachob is the Founder and Co-CEO of mindbodygreen and the author of Wellth.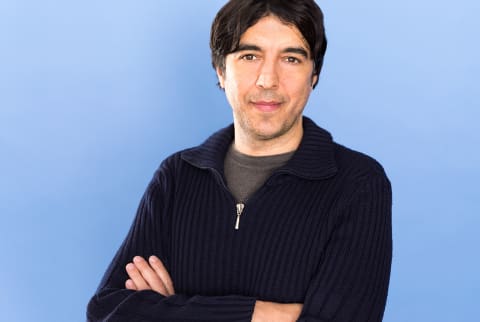 March 20, 2018
Love this? Want more? Stay up-to-date with the podcast by signing up for our newsletter. —The Editors
Valter Longo, PhD, has been studying longevity for years. It wasn't long before he became fascinated by the world of fasting and calorie restriction and how they can help us maintain a healthy body and prolong our lifespan. He is now the director of the Longevity Institute at the University of Southern California, creator of the ProLon fasting-mimicking diet, and author of the best-selling book The Longevity Diet.
In this episode of the mbg podcast, we talked about the five pillars of longevity and the best way to eat to stay healthy long-term, which includes plenty of vegetables, nuts, legumes, and some fish. Dr. Longo also shared the mistakes people make when they're trying to get healthier—like moving from an unhealthy diet to an overly restrictive diet—which oftentimes leaves them lacking essential vitamins and minerals. He explained why it's important to eat food that you actually like and warned us not to assume a food that's bad for some people and is bad for everyone (think: gluten).
Dr. Longo made us think twice about what healthy food really means and called our beloved avocados into question. You don't want to miss this one.
And do you want to turn your passion for wellbeing into a fulfilling career? Become a Certified Health Coach! Learn more here.