Weekly Horoscope: Here's How To Rock The First Full Week Of Spring
mbg Contributors
By The AstroTwins
mbg Contributors
Ophira and Tali Edut, known as the AstroTwins, are professional astrologers based out of New York and Seattle. Their work has been featured in The New York Times, Elle Magazine, Vogue and Good Morning America and they are the authors AstroStyle, Love Zodiac, Shoestrology, and Momstrology.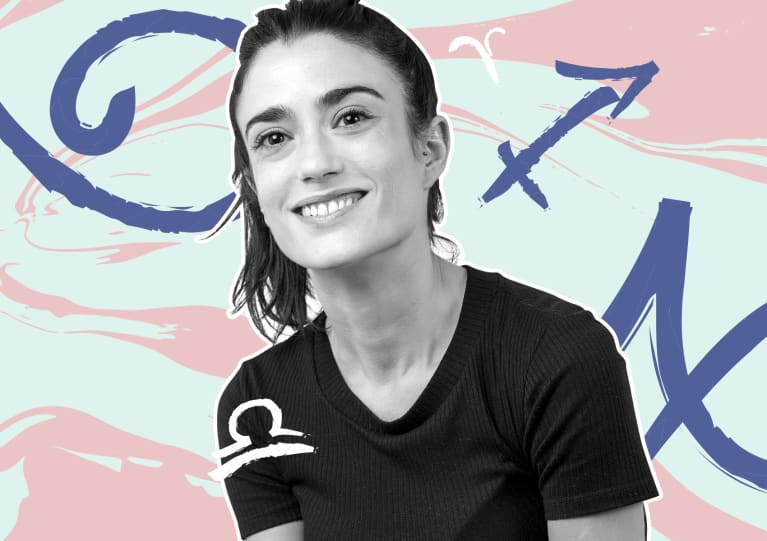 This week, the AstroTwins explain how to take advantage of some of the potentially game-changing transits coming our way.
On Tuesday, Venus enters Pisces and evokes some serious spring fever.
Does it seem as if the birds are chirping a little louder and the bees are amplifying their buzz? You're probably not imagining it! This Tuesday, March 26, ardent Venus floats into dreamy Pisces, turning everyone's low-grade case of spring fever into a full-scale pandemic. Between now and April 20, Cupid may wing in on daily commuter flights delivering shipments of rose-colored glasses. And if you squint a little, you'll see poetry in, well, everything.
This enchanted cycle may spur a romantic AND artistic renaissance, but you'll have to slow down if you want to fully experience it. Make time to meditate, daydream, and court the muse. Relaxing will put you in a receptive state, ideal for heart-opening moments. The downside of Venus in Pisces is that it can make people rather gullible. Pisces is the master of illusions—and while this might work well for composing love sonnets, it can be dodgy when it comes to screening amorous candidates. Run the background searches (and take your time!) to avoid falling head over Stan Smiths for someone who isn't 100 percent available or reliable. Everyday routines can become magical rituals while enchanted Venus hovers here. Start your mornings with journaling and a mug of loose-leaf tea instead of going from bed to coffeepot to computer.
On Thursday, Mercury retrograde ends. 
On Thursday, lift the gag orders! After a choppy three weeks, messenger Mercury wakes up from its befuddling three-week retrograde and powers forward through Pisces until April 17. With the messenger planet backstroking through the Fish's murky waters since March 5, emotions may have overtaken everyone's better senses. If you found yourself crying—"inexplicably" or for a damn good reason—you'll have to admit that the tears were healing. But enough of this three-hanky drama! With Mercury back on track, the chronic misunderstandings that disrupted March can give way to healing reconciliations. Contracts that were held up in red tape could finally move into the negotiation (and signing!) phase. But don't lose the important message Mercury retrograde taught about the pitfalls of skimming the surface instead of finding out what lies beneath. Even if you learned this in a tough love kind of way, you can move into April with a new resolve to slow down, get every question answered, and read the fine print.
On Sunday, Mars moves into Gemini and sets the stage for partnership and collaboration.
The final shift of the week (and what a week it will be!) comes on Sunday when motivator Mars buzzes into Gemini until May 15. The red planet visits each sign every other year, and in Gemini, he sets the stage for prosperous partnerships. The search for our kindred spirits could be an exhilarating one now, but don't rush to bestow the "soul twin" label on just anyone. What looks like The One, walks like The One, and even speaks the patois of The One may not actually live up to his or her promise—though it's easy to jump the gun with the red planet's pressure. When the urge to merge strikes, test the waters with a short-term collaboration to see where the rubber meets the road. Variety is the spice of life when Mars is in Gemini, so there's actually no rush to commit at all. Why not taste from the sampler platter before deciding on a favorite dish? Gemini is the communication sign, and debates could be quite lively now, as well. We'll have to be careful not to make any promises that we can't keep, though—even if it IS Mars in Gemini's right to change his mind. Like, hourly!