Close Banner
Advertisement
This ad is displayed using third party content and we do not control its accessibility features.
Former mbg Deputy Editor
By Elizabeth Inglese
Former mbg Deputy Editor
Elizabeth Inglese is a writer living in San Fransisco, California. She earned her bachelor's in english literature and cultures from Brown University and her master's in writing from The University of Southern California. She's the former Deputy Editor of mbg, and has also worked for Vogue, Architectural Digest, Bon Appetit, and Good Magazine covering food, health, and culture.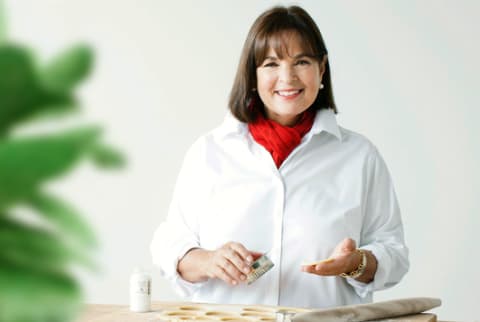 Beloved Hamptons chef Ina Garten is known for her not-all-that-simple recipes. One dish the Barefoot Contessa does keep basic? Her breakfast. Garten told Bon Appetit, "I've had the same thing for breakfast every single day for 10 years." What could possibly be perfect enough to keep the chef so faithful? You might guess her famed slow-scrambled eggs or her favored lox and Brooklyn bagels, but Garten's go-to isn't found in any of her cookbooks. It's "coffee and McCann's quick-cooking Irish oatmeal," the chef revealed. With "lots of salt" because she doesn't want it to "taste like wallpaper paste."
Now we already determined it's not healthy to eat the same thing every day, so we knew off the bat that nutritionally speaking, Ina's breakfast leaves room for improvement. And we also know that variety is the spice of life, and oatmeal need not border on "wallpaper." It can be dynamic and satisfying with the simplest of additions. So here are five recipes we hope Ina (and Ina fans) will use to take their oatmeal breakfasts to new heights.
5 Better-Than-Barefoot Oatmeals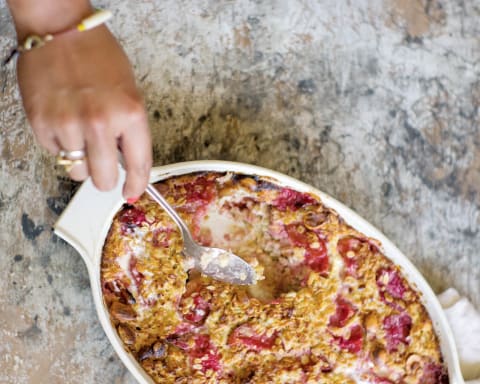 Healthy Carrot Cake Oatmeal