Got Lots Of Leftovers This Thanksgiving? Turn 'Em Into A Cocktail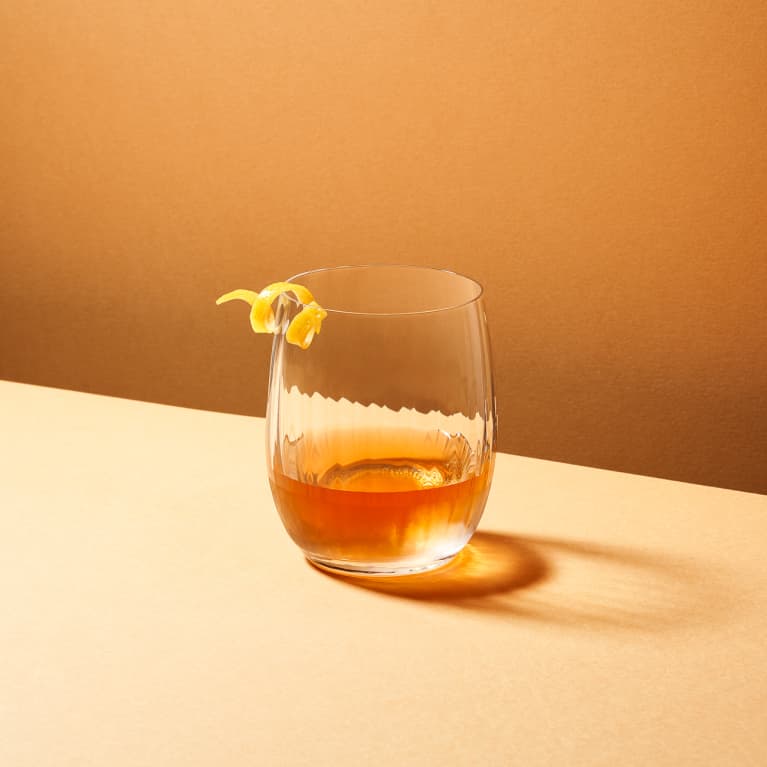 Thanksgiving dinner often takes quite a toll on the trash bin, but so many seasonal scraps can actually be repurposed. You can turn your turkey bones into a broth, your veggie stems into a stir fry, and everything else into a cocktail.
Harrison Ginsberg, the bar manager of Crown Shy restaurant who was recently named the winner of Pernod Ricard USA and Rethink Food's Make It Twice food waste cocktail competition, has some great tips for how to use scraps to infuse spirits. While the cocktail that won Ginsberg the gold (a second-wash hazelnut syrup, pink lady apple brine, and spent latte milk along with the whiskey) might be a little ambitious for the average home chef, we snagged his tips for some more simple drinks that can be made from some of the most common Thanksgiving leftovers. Here, Ginsberg describes three recipes good enough to outshine the turkey: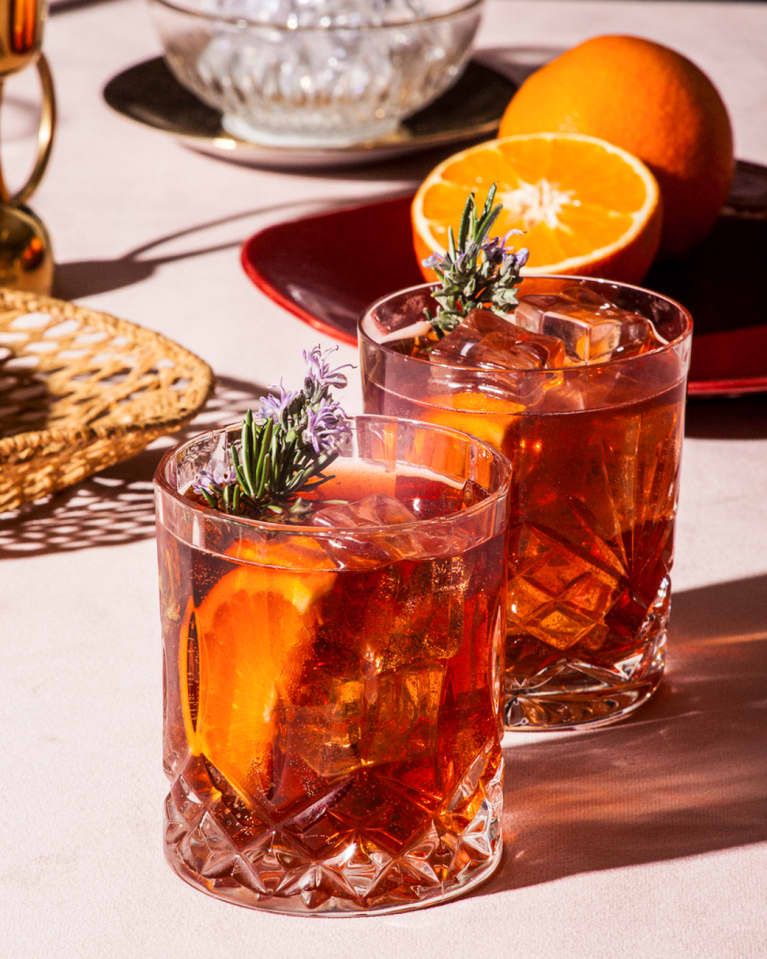 A cranberry sauce Old Fashioned
Cranberries are nice and tart and taste citrusy, and if I have cranberry sauce it's usually doctored up with some orange and cinnamon. You take a little bit of that and mix it with some sort of American rich whiskey like rye and make a variation of the classic old fashioned.
A citrus stalk Collins cocktail
Any kind of citrus peels or husks are always good. If you squeeze a lemon or orange for your turkey or side, instead of throwing away the core, just simmer it with some water to extract a really great citrus flavor. Then add some sugar to it to make a syrup that you can use to make any sort of classic cocktail variation, such as a Collins (Brandy with a little lemon juice topped with soda). More and more at home, I use what some people would refer to as a "citrus stalk" rather than squeezing a whole lemon in my drink.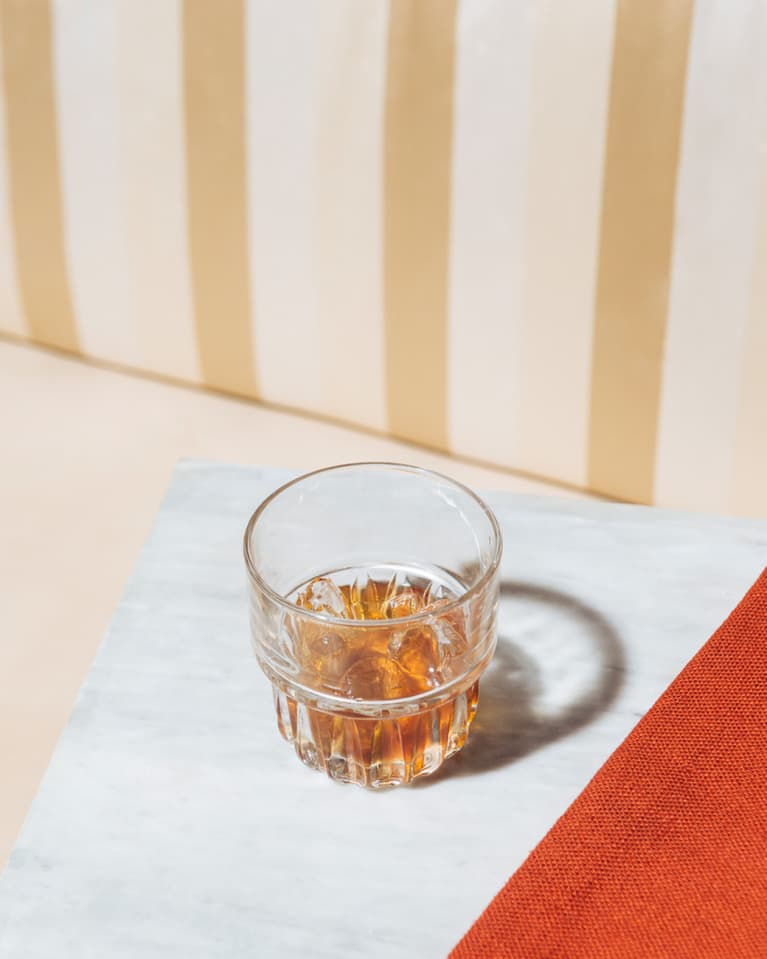 A brown butter–infused whiskey
This one's a little more abstract but super fun and always yields great flavor. It's called "fat washing." It sounds very complicated but it's actually an easy process: It's basically an infusion of some sort of fat or oil and a spirit. Pour your fat or oil in a spirit and put it in the freezer. When you take it out a few hours later, all the fat will have risen to the top, making it easy to remove. What's left is a spirit that's infused with the fat's flavor.
You can do that technique with any sort of brown butter; brown butter infused whiskey is delicious. It's a really decadent spirit you can almost sip by itself. You get this beautiful flavor of something you might have otherwise just gotten rid of.