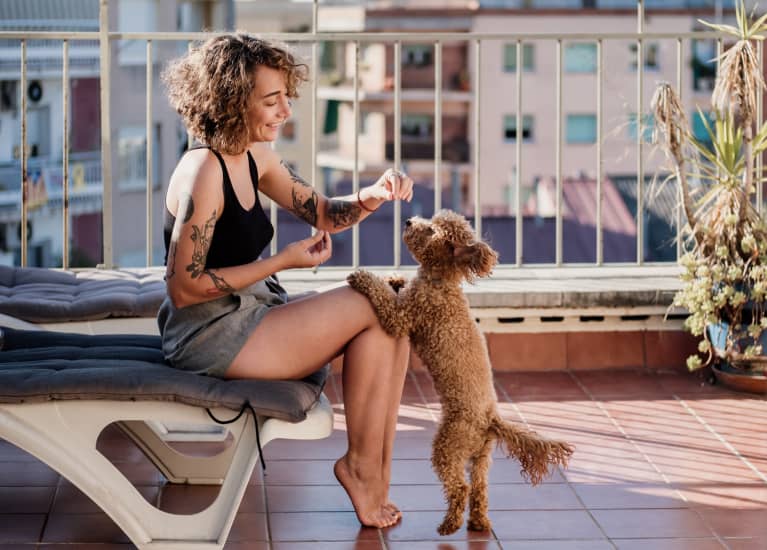 Anyone who's ever stood in the pet food aisle attempting to decode and compare ingredients lists has probably felt that tiny twinge of suspicion: This stuff is way more confusing than reading our own food labels—it's not just us, right?
As pet parents, we know that making good food choices for our pups is important. But what exactly should we be looking for? How do we know if what we're feeding our pets is actually balanced and completes their nutritional needs? Keep reading for three key things to know about your dog's food (if you're at home, pull out the package and follow along!):
1.
What am I looking for (and not looking for) in an ingredients list?
Ingredients are listed by weight, so check to see that lots of "named" animal proteins (chicken, beef) are right at the top, followed by whole vegetables, fruit, and grains. Keep an eye out for lists that only contain "chicken by-product meal" or "beef by-product meal," which are not as protein-dense.
Rather than try decoding the rest of the ingredients on the list, "it's more important to know that the food abides by the AAFCO, or Association of American Feed Control Officials, nutritional requirements that a dog should have," says Babette Gladstein, VMD. (Though, if you're curious about understanding those chemical-sounding names, AAFCO breaks it down here.)
Look for the "Nutritional Adequacy statement" (also called the "AAFCO statement"), which is based on the nutritional profiles that AAFCO publishes annually. It often looks like the fine print on the side (or back) of the bag or can.
This small but super-valuable piece of info tells you whether the food contains all the essential nutrients that dogs need, how that was determined, and what life stage the food is truly intended and appropriate for. A nutritionally complete and balanced statement might look something like this: This product is formulated to meet AAFCO nutrient profiles for dogs and all life stages. If you see something like this: This product is intended for intermittent and supplemental feeding only, the food won't meet all of your dog's nutritional needs (unless, of course, your pup is eating a veterinary diet to manage a medical condition).
Next up, look for the statement that calls out that the food is tested via AAFCO feeding trials. If that's not the case, the manufacturer should at least ensure that the food meets AAFCO nutrient profiles through analysis of the dog food.
2.
Speaking of the manufacturer, what's important to know about them?
On the label, look for a method of contact—an address at the very least is required (meaning you may want to avoid companies that don't list this), so even better if they include a phone number or email address.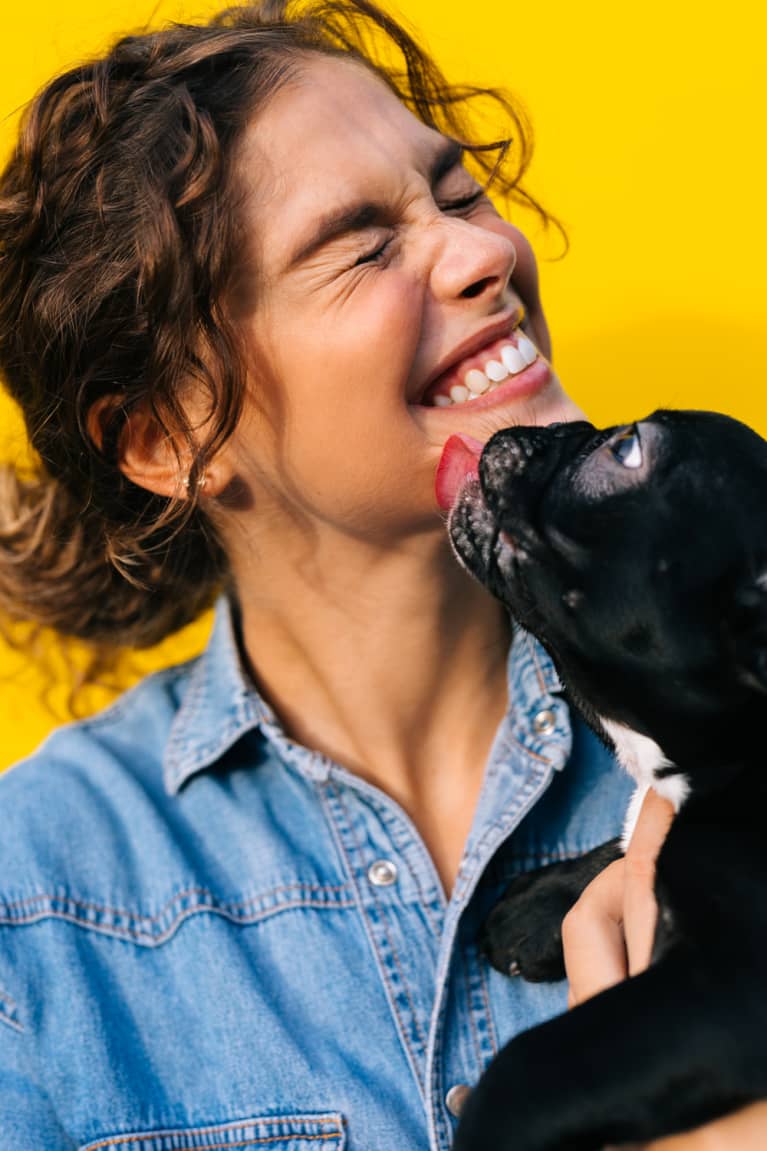 At this point, a little bit of research beyond the label is involved. But knowing about the company's knowledge and quality control practices goes a long way toward peace of mind that your dog is eating safe, quality, and nutritious food. Specifically, ask three questions:
Does this company own the plant or kitchen where their food is made? This helps with control over food safety and quality.
Do they take strict quality control measures? Look not only for ingredient testing but certifications from the Global Food Safety Initiative (GFSI), Hazard Analysis and Critical Control Points, or American Feeding Industry Association.
Do they have credentialed veterinary nutritionists on staff full time? We're talking at least one!
ACANA, a pet food brand that's big on "biologically appropriate" diets for dogs (and cats!), is a great example here. Their philosophy is simple: Mirror the quantity, freshness, and variety of meat that dogs have evolved to eat. And they take this pretty seriously: ACANA's pet food is made in the company's own DogStar Kitchen in Kentucky, which has earned internationally recognized Safe Food Quality and Safe Feed/Safe Food certifications for its food safety, quality production, and highly regulated food standards when it comes to the ingredients (whole foods from farm to Fido, if you will).
The cool thing about the DogStar Kitchen is that it actually beat out some human food kitchens to win GFSI's (Global Food Safety Initiative) inaugural 2017 Global Markets Programme Award—one of the highest food safety wins in the world. On top of that, ACANA's pet foods are developed by a team of 20 scientists with Ph.D.s and doctorates in animal nutrition, food science, meat hygiene and food microbiology, and veterinary medicine, so you know the formulas are thoughtful and research-based.
3.
So, what's the deal with organic pet food?
If you feel strongly about feeding your pup an organic diet and can afford it, veterinary nutritionists say go for it. But basically, organic pet foods meet the same USDA guidelines for organic human foods—to be "certified organic," the food must contain at least 95% organic ingredients. Just take words like "natural" and "human grade" at face value. According to AAFCO, these terms don't equal healthier or better-quality food.
Instead, do that small bit of research to objectively choose pet foods with high-quality ingredients and excellent quality control standards and that are made by a company with significant nutritional expertise behind it (if you need extra guidance, you can always ask your vet for help in choosing what's best for your pet). Pet parenting can be confusing at times, but rest assured that if your dog's getting regular exercise, veterinary care, nourishing meals, and lots of love, you're doing great!