How To Make Perfect Rice, According To A Japanese Chef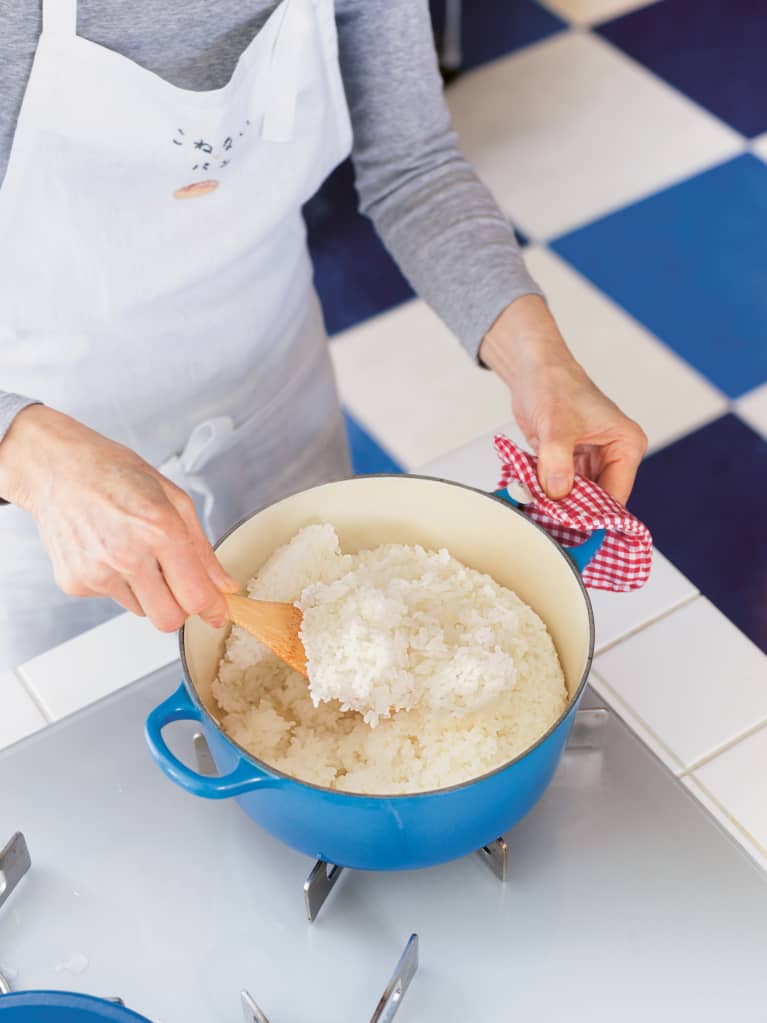 Our editors have independently chosen the products listed on this page. If you purchase something mentioned in this article, we may
earn a small commission
.
Harumi Kurihara is a phenomenon in her native Japan, with more than 20 million copies of her books sold worldwide and dozens of shops in Japan that sell her product ranges. Her latest book,
Harumi's Japanese Kitchen
, is partially based on her television program of the same name and offers tools and recipes to help you master Japanese recipes.
I like Japanese-style cooked rice, which is why I have experimented with so many ways to cook perfect rice. Japanese people usually use a rice cooker to cook their rice. However, you can easily cook rice in a Dutch oven.
There are various ways of preparing rice, but I will introduce you to my own method. I hope you will find your own favorite style by trying several different methods, adjusting the amount of water used, and so on.
Put 2 cups of Japanese short-grain rice in a bowl. Fill with cold water and stir the rice gently with your hand. Drain to discard the cloudy water.
Rub the grains gently against each other with the heel of your hand. Rinse under cold running water and drain. Continue rubbing and rinsing until the water becomes clear.
Drain the rice in a sieve and let it stand for 15 minutes.
Put the rice in a saucepan and add the same volume of water to the pan. For a softer texture, add a little more water; for more bite, use a little less water.
Cover the pan and turn the heat to high. Bring to a boil and let simmer for 10 to 12 minutes over low heat.
Turn off the heat and let stand for 10 minutes. Remove the lid and stir the rice to serve.