This Easy Gut-Healing Dish Is The Best Way To Use Up All Those Summer Berries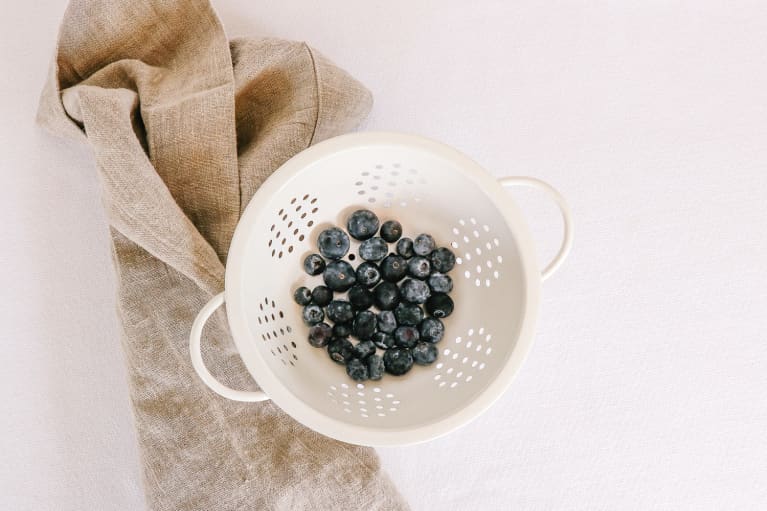 While we've shared our best tips for keeping berries fresh longer, sometimes the supply offered by summer's bounty overwhelms even the best life-extending tricks. That's where chia jam comes in.
On the surface, chia jam looks a lot like regular jam, which accounts for the bulk of its charm. Unlike regular jam, however, chia jam is packed with gut-healing, body-nourishing elements, mostly stemming from the hero ingredient—chia.
What are the health benefits of chia seeds?
One ounce of chia seeds contains an impressive 11 grams of fiber, 4 grams of protein, 18% of your recommended daily value (RDA) of calcium, 30% of your RDA of manganese and magnesium, and 27% of your RDA of phosphorus. While all of that is impressive, chia seeds get their mega gut-healing benefits from a substance called mucilage, the gelatinous fiber that forms when they're soaked in liquid. That fiber helps bulk up your stool and move things through your digestive system, resulting in more productive bowel movements and less digestive distress.
Why is chia jam healthier?
Well, a few reasons. Primarily, you're spiking your jam with chia, and thus getting all the aforementioned health benefits. But there's more to it than that. To make traditional jam, you would either boil fruit until almost all of the fragile vitamins have long been cooked out of it or use pectin, a thickener derived from citrus peels. While pectin has its own gut-healing benefits, it has to go through quite a bit of processing to be packaged and is often combined with dextrose, a type of sugar. It also doesn't contain the satiating protein that chia boasts, which in turn helps turn a piece of (sourdough) bread into a far more satiating, blood-sugar-friendly meal.
How do you make chia jam?
Place about 2 cups of overripe (read: getting slightly mushy) berries in a large bowl. Mash with a potato masher or fork until jammy, then stir in the juice of one lemon, and 2 tablespoons of chia seeds. Let sit in the fridge for 30 minutes, until chia seeds have become gelatinous. Add salt and unrefined sweetener of choice, to taste. Store in the fridge for up to one week!
Want to turn your passion for wellbeing into a fulfilling career? Become a Certified Health Coach! Learn more here.