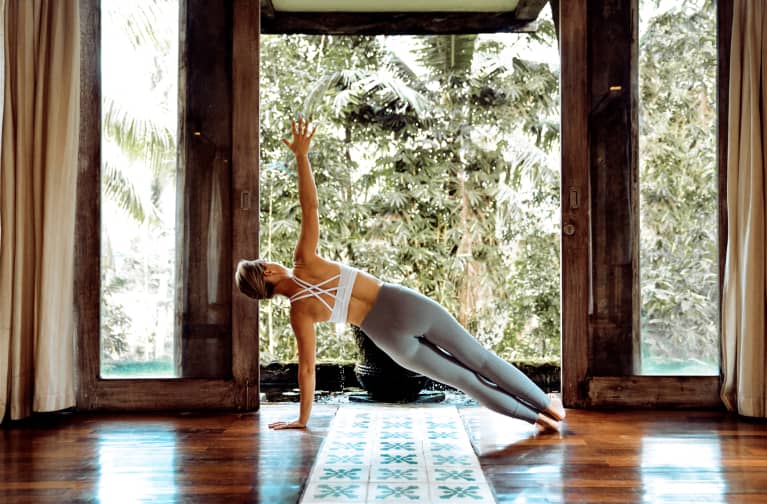 Along with the new year is a whole new chance to center yourself, and breaking away from the norm is one of the best ways to do it. If you're eyeing a reset but signing up for a 10-day yoga retreat abroad isn't in the cards this year, don't worry: Accessible wellness resorts like Sunrise Springs are making it easier than ever to experience the full range of R&R for body, mind, and soul over a long weekend (or more!) away. Read on for four tips to plan your own:
Sure, any trip can offer an escape from the daily grind. But purposefully deciding your reasoning for your time away and what you hope to get out of it can turn a mindless vacation into a more intentional, fruitful one. Whether it's to learn how to embrace change, calm a restless mind, kick-start a healthy habit, or just catch up on reading (who says it has to be deep?), think of your travel intention as a sort of personal North Star for your well-being. Here are some thought starters:
What matters most to you in this season of your life?
What do you want to build, create, or nurture right now?
What do you want to learn or practice right now?
What would you like to release or let go of?
What word(s) do you want to align yourself with right now?
Bring along a journal to help you revisit and reflect on your intention and the things you're learning about yourself along the way. Journaling your thoughts at the end of each day can be a great way to guide yourself closer and closer to your goals.
2.
Pick a destination that fascinates you.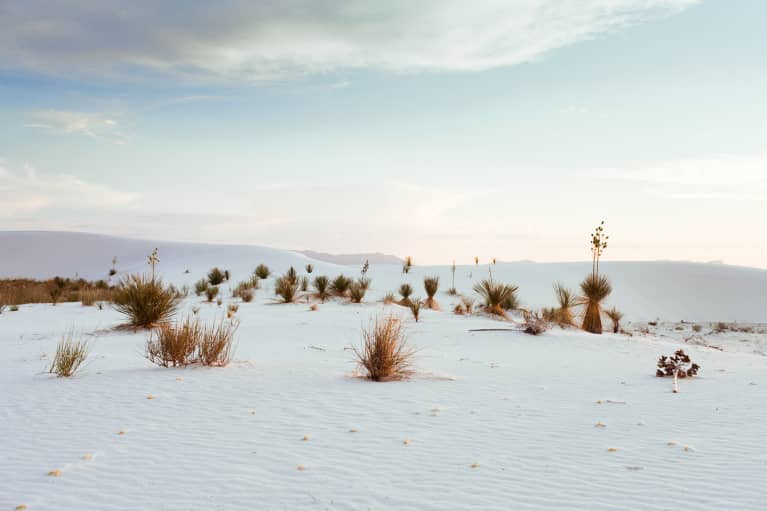 A true getaway will mean different things to different people: For some, it's getting cozy in idyllic countryside towns; for others, it's heading to the mountains, the ocean, or any place that's drenched with sun. For a truly restorative retreat, research shows what's most important is that the destination fascinates you, so choose a place with surroundings you find intriguing or inspiring to make your trip a transformative one.
Turns out, the vacations that evoke the most fascination tend to be situated in natural landscapes or offer a bit of uniqueness—in other words, they've just got that special something. A stay at Sunrise Springs, an Ojo Resort in Santa Fe, New Mexico, is the best of both worlds: It's nestled in the lush high desert between the Sangre de Cristo and Ortiz mountains in New Mexico's capital (meaning it's also easily accessible), and it's the only natural springs spa destination in the area. The resort envelops you in 70 acres of peaceful gardens, spring-fed water, hiking trails, and gorgeous high desert landscape—an ideal setting for recharging body and mind.
3.
Do something relaxing right away.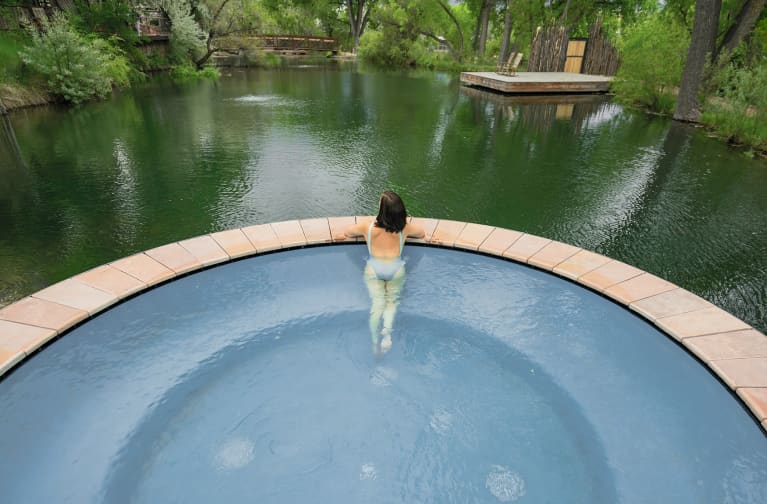 Did you know that, on average, people touch their smartphones 2,617 times a day? We're so wired to technology (whether it's for work or just to scroll), it's no wonder we often return from vacation feeling like we need another vacation. Disconnecting and staying present can be tough, so nip the anxiety of unplugging upon arrival. Kicking off your retreat with a spa treatment, for instance, can help you mentally and physically step into relaxation mode ASAP.
At Sunrise Springs, our first choice would be to go for a soothing soak in the new Ojitos open-air repose pools neighboring the natural, spring-fed pond that's surrounded by towering cottonwoods, followed by heading straight to the puppy studio (this is for real) for the best kind of stress relief. Of course, you can also book a bodywork or skin care treatment at the wellness spa, where you'll find a myriad of restorative Eastern and Western therapies including acupuncture and sleep and stress consultations. Need more ideas? Indulge in a sweat inside the eucalyptus steam room, or take a serene moment in the property's greenhouse or on the trails.
4.
Create a healthy, feel-good itinerary.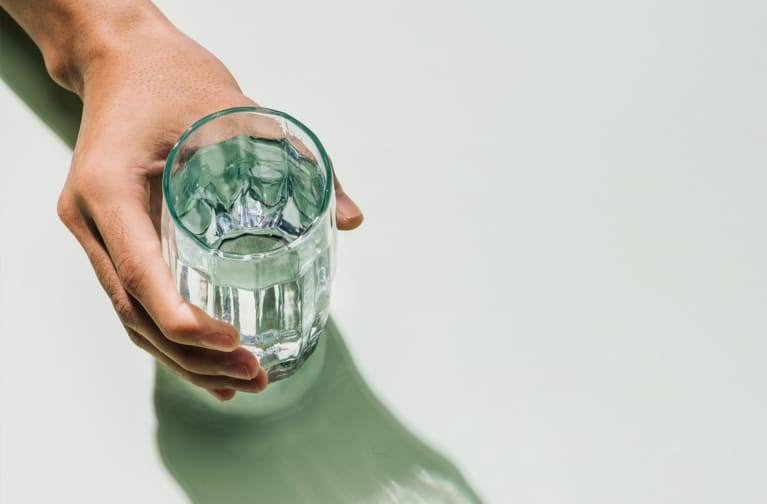 Practicing healthy habits (staying hydrated; eating fresh, whole foods; moving your body—you know the drill) during your retreat is key for coming home actually feeling renewed and invigorated, not exhausted and hungover. Ideally, you're spending time in a destination that gives you lots of opportunities to take your well-being to the next level in deeper or novel ways—and we're not just talking SUP yoga. Keep these three things in mind:
Get after your goals. Bake mindful experiences into your schedule that help you make progress toward your intentions and goals. On site at Sunrise Springs, you can take an expressive arts class in the studio to explore movement and creativity or book a private, personalized integrative health or nutrition session with medical director Sally Fisher, M.D., and learn how to move forward in life transitions or create harmony in your relationship with wellness counselor Michael Schroeder, M.A., LMFT. Whatever your personal needs are, you'll come away empowered with expert guidance for taking the next steps.
Get outside. Countless studies show a strong correlation between people's feelings of overall life satisfaction and happiness and time spent immersed in nature, compared to those who feel less in touch with the outdoors. The American Heart Association recommends it for reducing stress and anxiety and boosting your overall mental well-being, but for many of us, our 9-to-5 reality makes a daily dose of nature harder to come by. Make the most of your retreat by including generous time spent outside.
Get lots (and lots) of sleep. Take your slumber seriously—it plays a critical role in helping you feel restored. Research shows that people who sleep more (and sleep better) while on vacation see greater improvements in their health and well-being post-trip. Try establishing a nighttime routine that helps welcome sleep: Shut down your devices, journal, and read, and, we know it's a getaway, but go easy on the wine. You'll thank yourself in the morning when you wake for sunrise tai chi.