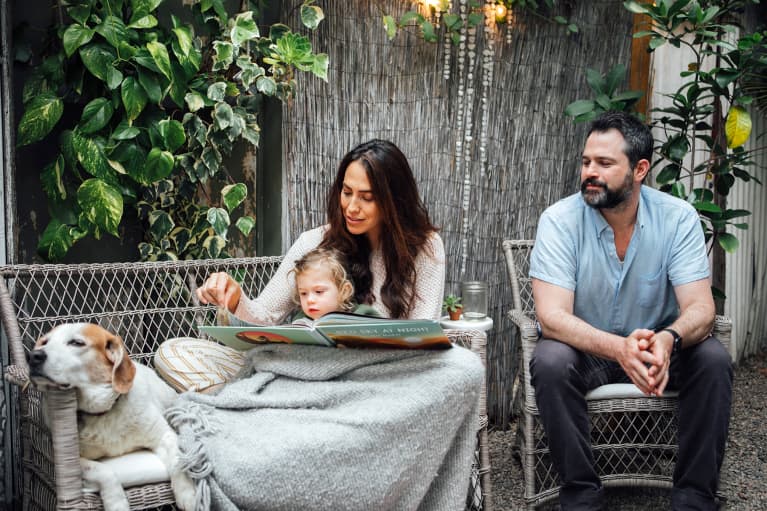 We're really not kidding when we say that Whitney Leigh Morris is an expert at minimizing her footprint on the planet: She's a small space lifestyle consultant based in L.A., where she walks and bikes as much as possible to cut back on emissions. Not to mention she's designed a covetable 400-square-foot home that elevates low-waste living to a whole new level (run—don't walk—to see how gorgeous it is in our video below).
And with a toddler son and two rescue beagles in tow, Whitney's days keep her active, to say the least. One of the biggest nonnegotiables to keep their bodies healthy and their low-impact routine going strong is simply getting restful, restorative sleep as much as life allows.
In our first of three Snooze Series videos below, Whitney shares her favorite practical ways to create an environment that welcomes a good night's rest—from the lighting to the sheets on their all-natural Avocado Green bed. Watch how her calming tips help clear your head and heart space for the best sleep ever.