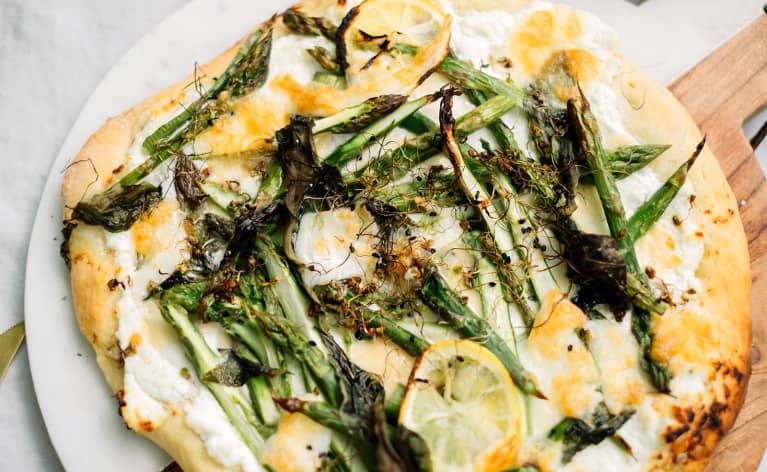 You know the famous quip: "Eat food, not too much, mostly plants." You know that now it's more important than ever. But you also know that going full-blown plant based overnight isn't totally practical.
We're here to tell you that, thankfully, perfection isn't what this is about. If al pastor tacos make you happy, that's awesome (they make us happy, too). For many folks, eating plant-forward is the sweet spot, meaning you don't have to forsake your favorite foods forever—it's more just shifting the balance of plant and animal foods toward more plants.
And there's never been a better time to start. For one, you're in plenty of company: Over a third of Americans are now actively trying to eat more food based on sources like fruits, vegetables, and whole grains. In the restaurant world, plant-based food was declared 2018's number one dining trend. The market is literally going nuts (sorry)—dairy milk alternatives have been steadily outpacing sales of milk from cows for several years now, thanks to the almond milk craze that started it all.
So, besides making tiny swaps (using avocado as butter! Medjool dates as your afternoon pick-me-up!), piling on the plants to your meals is a great way to start incorporating more sustainable habits in the kitchen. Read on for some of our favorite ways to add more plants to the foods you already eat and love.
1. Breakfast: Oatmeal, etc.
Newbies to plant-based diets are often advised to start slow—and start with breakfast. That's because most of the stuff we eat for breakfast—from toast to muffins to waffles to pancakes—are relatively easy to make with food sourced from grains, nuts, and seeds. You probably already stir your morning coffee or smoothie with a nut milk like Organic Almondmilk from So Delicious, one of the best makers of dairy-free beverages, yogurts, and ice cream in the biz. But one of our favorite breakfast staples to experiment with is a savory oatmeal.
Try topping your oats with a spoonful of pesto, avocado slices, sundried tomatoes, or your choice of steamed or sautéed veggies (mushrooms and caramelized onions are a yummy pairing). Of course, a fresh bunch of herbs or leafy greens will do the trick, especially with a bit of flavor or heat from your favorite seasoning. You can even cook your oats with a veggie broth or miso and a drizzle of sesame oil to impart a richer flavor.
The options are endless, a.k.a no taste bud fatigue. And the idea behind a plant-based breakfast is that you might be inspired to go plant-forward for lunch.
2. Lunch: Sandwiches, tacos, and quesadillas.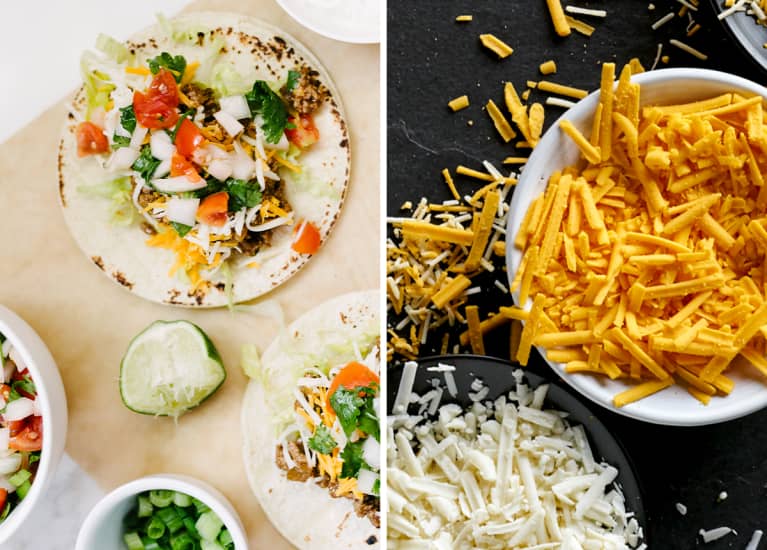 One rule here: Eat all the colors! For the sandwiches, we find that the easiest way to do this is to think like a salad: On your favorite whole grain bread, start with a base of dark leafy greens like spinach, arugula, baby kale, or mixed greens. Layer on a pop of color with two or three veggies like chopped red peppers (fresh or roasted) or shredded purple cabbage—think contrasting colors here. Next, add some protein: falafel, lentils, or sautéed tofu are all tasty options. And don't forget to whip up a zesty or spicy sauce to pack in even more flavor.
For tacos, burritos, and quesadillas, the same idea applies. From the tortillas to the filling to the salsa and garnishes, plants are true superstars in this space. Try making BBQ bean tacos with pineapple salsa, and don't fear the non-dairy shreds: They melt and stretch just like real cheese does!
3. Dinner: Pasta and pizza.
Speaking of shreds, you can still do pasta and pizza night at home with more plants—without sacrificing flavor. For mince-based pasta dishes like spaghetti and meatballs, chili con carne, or lasagna, try bulking up your meat or protein using lentils, split peas, beans, or grated veg, and swap the cow's milk in your bolognaise sauce with coconut milk.
And pizzas are the perfect vehicle for a big pile of veggies. Literally anything works, from roasted root vegetables to fresh leafy greens. Try layering a spinach purée on your pizza dough before spreading on the tomato sauce for an added hit of green.
4. Dessert: Cookies, brownies, and baked goods.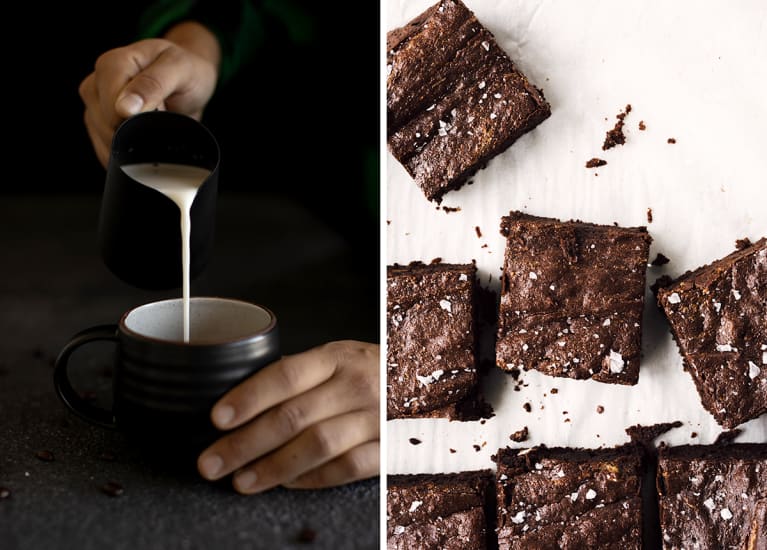 Yep, you can have your cake and eat it, too. Sure, you can throw in veg to your baked goods (if you've never had zucchini bread or beet brownies, now's the perfect time—see below), but the trick to fitting in more plants into your sweet tooth go-to's is to just replace some of your classic baking ingredients with plant-based alternatives.
Want to swap out eggs? In most baking recipes, you can use a quarter cup of unsweetened applesauce in place of one egg, or combine one tablespoon of flax seeds with three tablespoons of water to replace one egg. You can also substitute dairy milk with an equal amount of unsweetened almond milk in your favorite recipes. You'll still get that same rich, creamy effect—especially if you opt for one with minimal ingredients. The So Delicious Unsweetened Organic Almondmilk is made with only six ingredients, including lightly roasted organic almonds and cashews. (And it scores bonus points for its bottle, which is made from 80% plants!)
Just want to add more plants to your baked goods? You can often pack puréed veggies into your batter: Pack carrot or squash into your chocolate cake, sweet potato purée into your cookies, and avocado in your brownies.
At the end of the day, you know that famous quip about exercise is applicable here, too: The best plant-based diet is the one you will actually do.