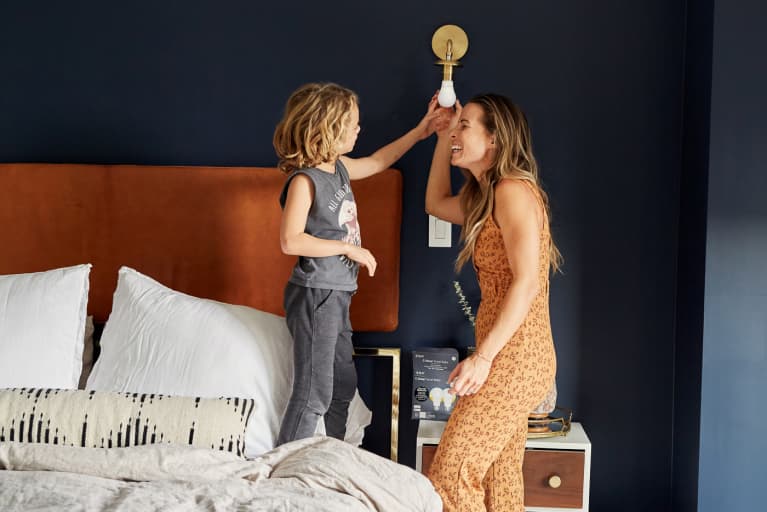 My life will never be about striving for perfection because it doesn't exist, simple as that. Instead, I focus my energy on living a life that intuitively feels good, one that elevates my mood and expands my existence. I embrace the shadow, the light, and all the grey in between because that's where the magic of living is found.
The balance of trying to be a mostly mindful mama and running three businesses out of our home is a challenge to navigate in itself, but I'm determined to create an intentional and safe space where we can all feel nurtured and supported.
Sustainability is a huge focus. In my role as a mama, the best way I can help sustain and nurture Mother Earth is through teaching my children how to be more loving and compassionate toward our planet.
What better place to start than in our own home? Here, my kiddos can see firsthand all the different ways we can be more eco-friendly, leave a lasting impact, and nourish our own health in the process.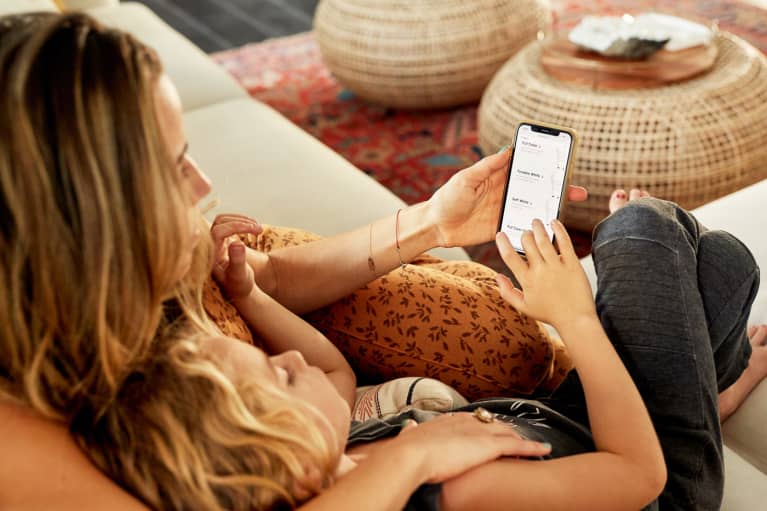 The practices I use to create a sustainable home.
We recently moved to a much larger home, and my biggest concern was how to manage it all and create sustainable practices that work with our lifestyles and routines (as crazy as they can get). We had a company come through to see how our new home can be more sustainable, and are working with them to make a few changes.
1.
Use it up before throwing it out.
At this stage of the process, mostly everything in our home is reusable or used up as much as possible. Here's what that looks like:
Taking family baths to help save water and spend sacred time together.
Wear clothing over and over again before washing.
Using dish rags and towels to wipe up messes.
Upcycling and recycling everything we can in our home.
2.
Go greener on the energy.
We want to be mindful of the heat and electricity we generate in our home. An easy thing we do is just turn off the lights when we aren't in the room.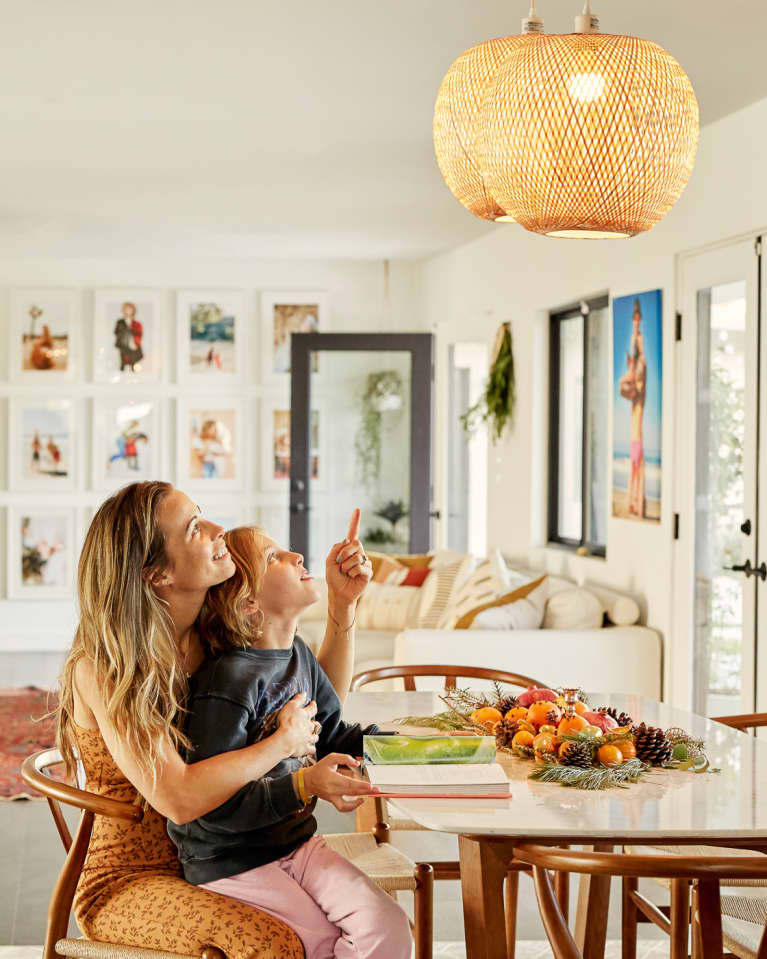 Around the house, we've installed C by GE's Smart Switches, which make this sustainable practice quite literally automatic. These Smart Switches are connected to our Tunable White Smart Bulbs in our rooms and hallways, and we've set them up two ways: The motion-activated sensors turn lights on and off when we're walking through the house at night, and we've set a schedule on our app for specific lights to automatically turn off in case we forget to do it. C by GE works with WiFi so you can literally turn off lights from anywhere with WiFi, even if you're outside your home! So important for a busy mama.
Shop C by GE lighting: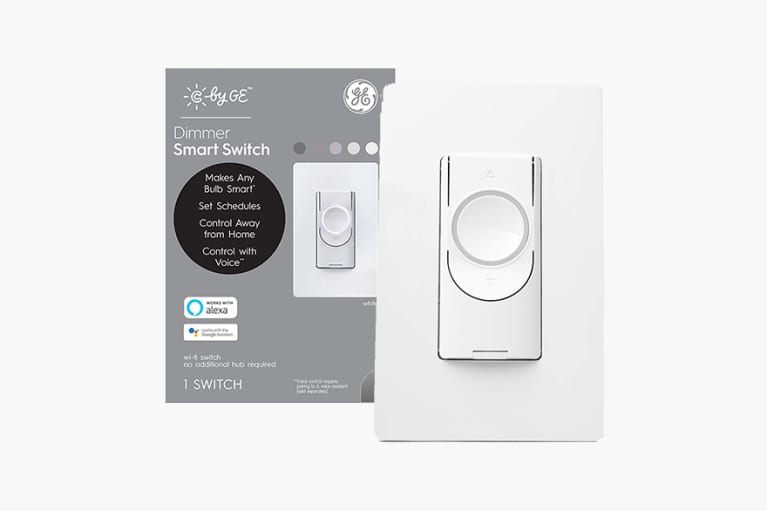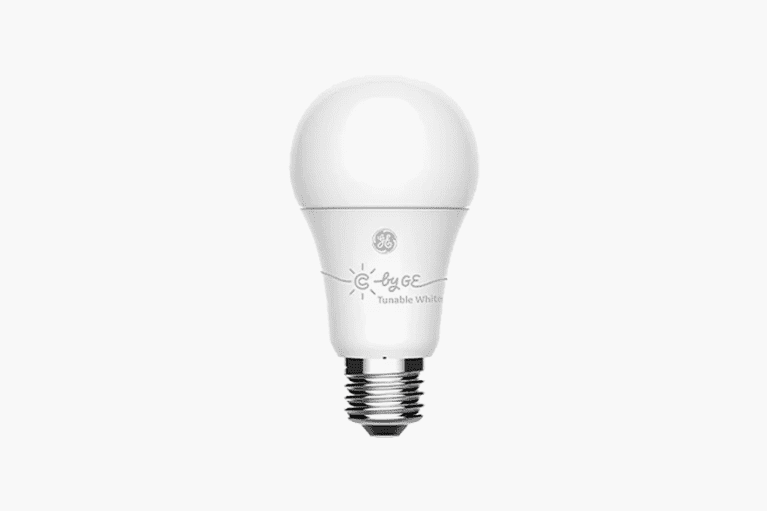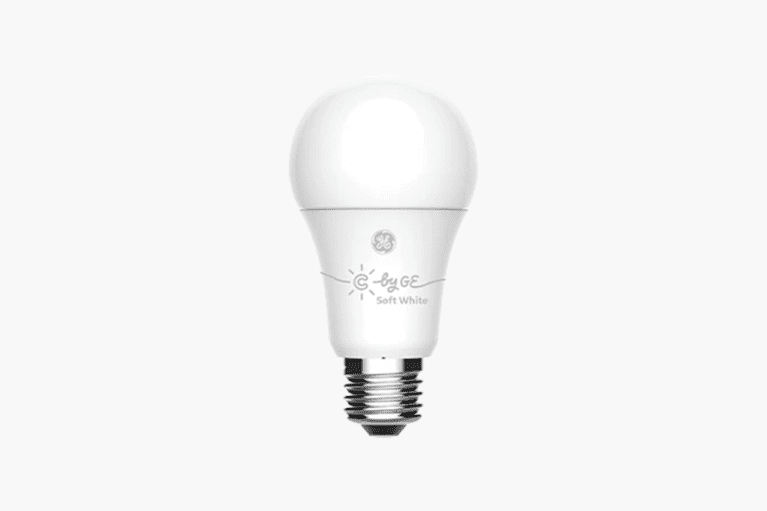 When it comes to food and waste, we are on our way to being a mostly zero-waste household. Some of the helpful ways to do that include:
Limiting our plastic use.
Going to grocery stores that offer grains, nuts, etc. in bulk and bringing our own jars. (We also try to shop as often as possible at farmers' markets supporting local farmers.).
Trying to compost. It's a journey.
If the kids don't eat all their lunches, we save it for snacks later. We also offer food to friends and loved ones and host Shabbat dinners on Fridays that's full of leftovers to share.
We're so excited to continue building a sustainable home that teaches our children how to be more loving and compassionate toward Mother Earth!