Olay Just Made A Major Packaging Change To Reduce Plastic Waste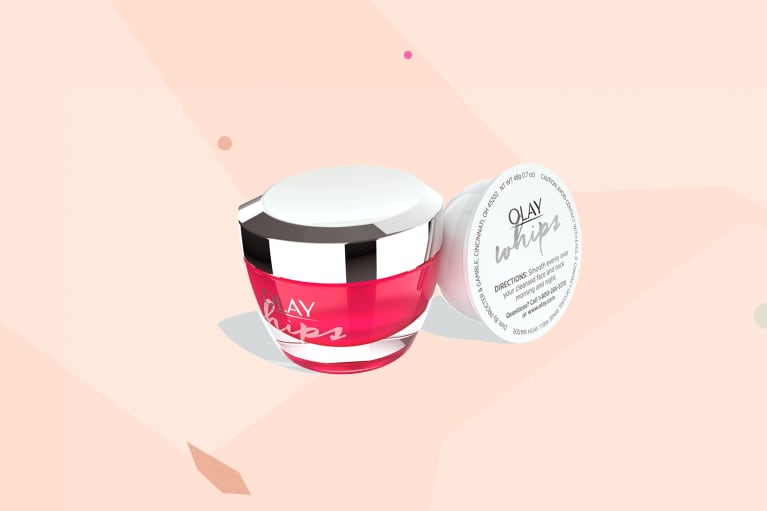 Our editors have independently chosen the products listed on this page. If you purchase something mentioned in this article, we may
earn a small commission
.
It's no secret that the beauty industry has a way to go in terms of sustainability. The main concern: A majority of the products on the market are packaged in plastic. (It's possible to convert to a plastic-free routine, but most people find that challenging.) And one of the largest issues with plastic in the beauty industry, specifically, is how hard it is to recycle many of the bottles and tubes. For example, pumps usually can't be recycled because of the metal spring inside. And squeezable tubes are usually multilayered and therefore can't be recycled. The result? Many products end up in landfills. To date, there are 9.1 billion tons of plastic waste, with almost 80% of that in landfills—although those numbers are not just beauty-specific.
Well, today one of the largest mass-market brands, Olay—who, just to put this in perspective, reach 80 million people on five continents—announced an intriguing new initiative. Starting in October, Olay will sell refillable pods for their most popular formula, the Regenerist Whips Face Moisturizer.
It's actually a practice that you often see in the luxury or natural space: After purchasing the initial jar, you can simply buy (usually cheaper) refillable packs to pop back into the original container once you've emptied your first one. The refillable packs use far less plastic than the original jars, limiting waste.
The pilot program will live only online for the first three months, and each purchase of the original jar will come with an extra pod. After, they hope to move it into stores. And according to Olay, if they are able to take this to scale—switching over 5 million jars of the Regenerist Whips to refill pods—they estimate it will save over 1 million pounds of plastic. The refillable pods are also recyclable and will be shipped in a container made of 100 percent recycled paper.
"We've been developing this for about a year: It seems very obvious, a refillable pod, but it does not exist for mass brands," says Anitra Marsh, who is the associate director of brand communications, global skin, and personal care brands at P&G (Olay's parent company). Marsh also leads the global sustainability task force for the brands. "The accumulation of plastic in our environment is everyone's problem. We know that the challenges we face in reducing plastic waste are complex. This offers one important step that we are looking toward, but really we're going to need a multipronged approach to really improve the sustainability of the skin care market."
There are a few innovative ways that other brands have already started tackling the plastic problem: Some brands have started using a plastic-like material that's biodegradable and made from sugar cane. And the recycling nonprofit TerraCycle has recently launched the Loop program, where individuals in New York City and Paris can actually send their old jars and bottles back to participating brands to be cleaned, refilled, and reused. (P&G is also participating in that initiative.)
While Olay might not be known as a leader in clean beauty (yet), they may just become a leader in sustainable beauty. And though refillable pods alone will not solve the industry's problems, this is an exciting start and offers an approachable path to sustainability that we hope more mass retailers will look into.