How Living In A Monastery After My Divorce Changed My Perspective On Love
mbg Contributor
By Dorothea Gundtoft
mbg Contributor
Dorothea Gundtoft is an award-winning author of three international fashion and design books (Real Nordic Living, New Nordic Design, and Fashion Scandinavia) published in 45 countries and translated into ten languages.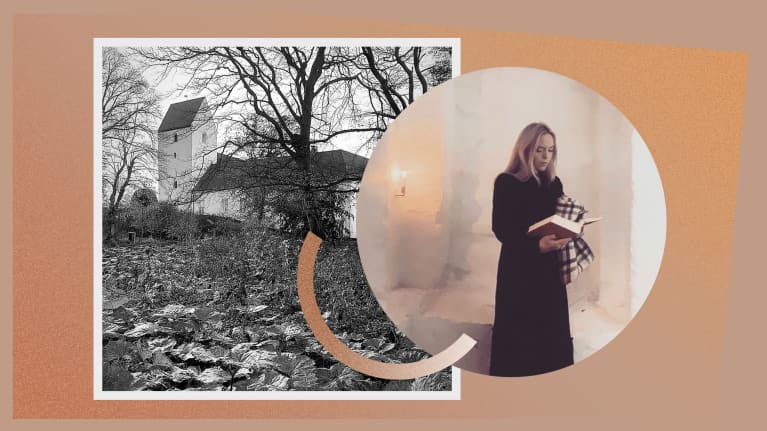 At the end of movies, after catastrophe strikes, the protagonist often calls the man she wanted to be with all along, families exchange heartfelt embraces, or the main character arrives at their true passion in life. During times of hardship, it seems, love is always the answer.
But what about when love leaves during hard times, too?
After losing my marriage and regaining my freedom, I found myself in a monastery.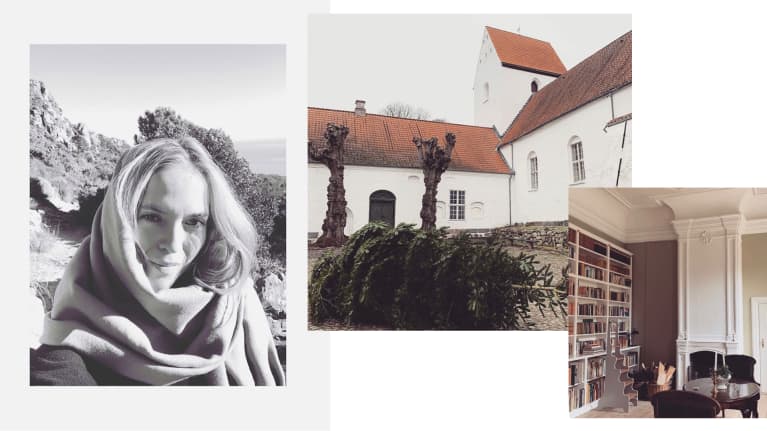 Most people I know have lost something this past year, myself included. Today, I'm grateful for my seven-year-long relationship and marriage, though its aftermath has not been easy.
Since my divorce, I've had to unravel the control forced upon me from a narcissistic partner who later reveled in letting me know that I would never find anyone that matched him again. Before I'd met my husband, I'd been a successful writer, working for acclaimed magazines such as Vogue. I'd won awards, and had written three books published across the world. His gaslighting had carefully seized my confidence and independence.
Once I moved out, I remembered that there was a whole world outside of the isolation of our suburban villa, one where I could make my own decisions, see all of my old friends again, and go back to focus on my work.
That realization took me on the mind-bending journey of trying to reconnect with myself. Because of the pandemic, this journey couldn't take me too far away. As I tried to find meaning in the chaos, I was drawn to the places of worship in my area. I started with visiting unknown manors and remote meditation retreats—but it wasn't until my brief stay in a monastery that things began changing rapidly. That is where I regained my connection with the universe, or what I now dare to call God.
Before entering the monastery, I had a completely different take on religion.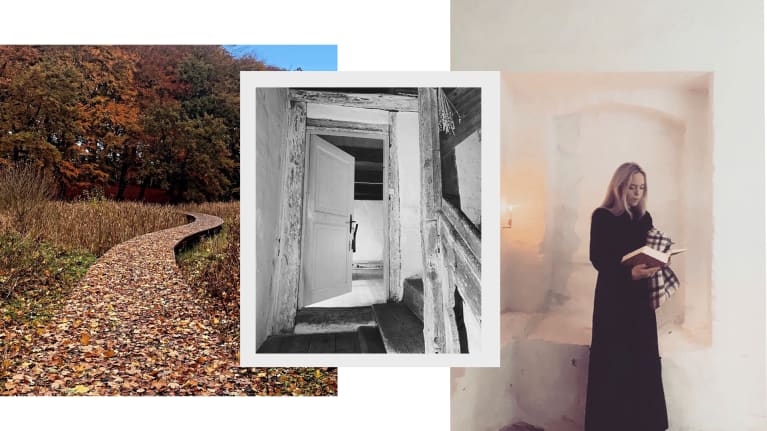 I've always been intuitive, but organized religion has long felt slightly off-putting to me. When I entered my first monastery (I lived in several different ones for about six weeks altogether), I found the devotion of the nuns overwhelming.
Every day, I would have a one-hour conversation with a nun and attend multiple prayer groups. Over time, I grew into the devotional element and the experience made me start to question everything: why we own things that we don't really need, why we enter hurtful relationships, and the true motivations behind every decision we make, good or bad.
In the end, the stillness of monastic life became breathtakingly beautiful—and going back into the real world was the real worry.
A new definition of spirituality.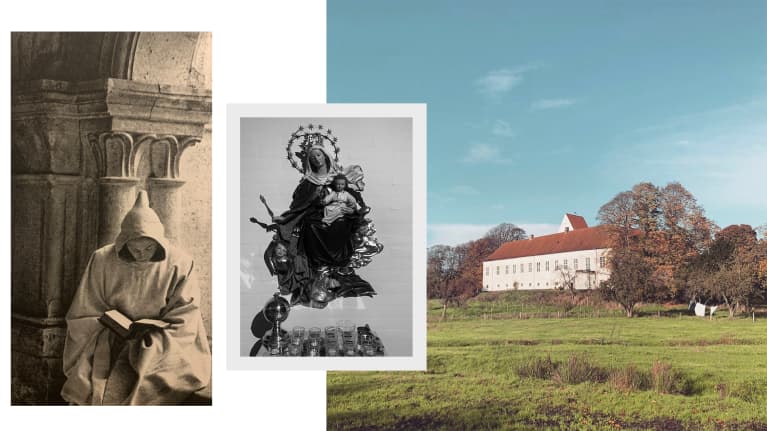 It wasn't until some time after my monastery stays that I had my true aha moment.
I realized how much stress we as humans expose ourselves to every day, from television and loud noises to hectic conversations. These distractions bring us so far away from our true calling, which I came to see as happiness and gratitude.
Most self-help books rely on positive affirmations to attract desires, but I began to see that as a retelling of the most simple gesture: the act of praying. So, I started praying, asking God to guide me. In doing so, I realized the kind of elevated joy in trusting that there was a higher power, and it wanted to help me come back to myself, not deceive me.
Suddenly, many things from my past life came back to me, such as my beloved old apartment in the center of Copenhagen. I also prayed for help and resolution, and then relevant books, people, inspiration, and healthy choices began appearing as if they came flying from out of nowhere.
The famous psychologist Carl Rogers (who identified as an atheist) concluded at the end of his life that there was a realm beyond scientific psychology. This he came to describe as the indescribable, the spiritual. That is what I feel like I've found: Spirituality, to me, has become a connection to a higher level of gratitude and happiness that can only compare to being in love. It's a love that starts as a fling and develops into an eternal marriage.
Reflecting on the loving power of prayer.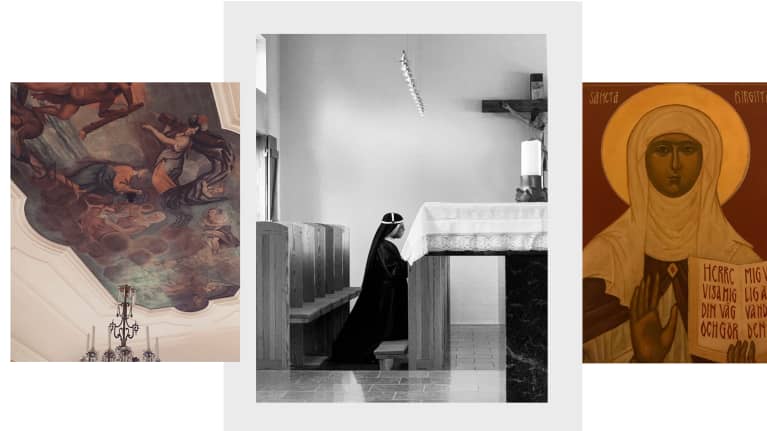 The nuns I spoke with didn't need any possessions to feel at peace. Why? Well, because they had enough through God and prayer, and this gave them the most elevated feeling of love. Several times, every day, the nuns and monks at the world's monasteries pray. They pray for their guests, and they pray for the world. It brings me peace to know that someone out there, most likely hundreds of people, are currently praying for our collective health, prosperity, and happiness.
Every day that goes by, I can't help but think back on this life-altering experience and all that it showed me. It keeps me firmly on the path of remembering that love is all, even in the darkest hour.